The 22-year-old Marlins slugger waited for the most dramatic moment -- bases loaded, a full count with the Colorado Rockies' Jamie Moyer, and a crowd already cheering on its feet -- to whack a grand slam 438 feet into left field in the 4th inning. Watch video above.
But when the roar lessened, the announcers took notice: Stanton's homer not only hit one of the fancy auxillary video scoreboards in new $600 million Marlins Park, it took out a panel of lights. Here's guessing owner Jeffery Loria did one of those hilarious "oh yes -- oh NO!" moves in his fancy box, and promptly called Miami-Dade county for some maintenance and a bag full of cash.
Click below for the audience view of the damage:
While the damage to the scoreboard was repaired in a few innings, the damage to the Rockies wasn't so easily fixed. The Fish won 7-4, with the help of Stanton's grand slam, his 2nd of the season and 4th of his career. To add insult to injury: Stanton was born 3 years after Moyer, 49, debuted as a rookie.
Related
Before You Go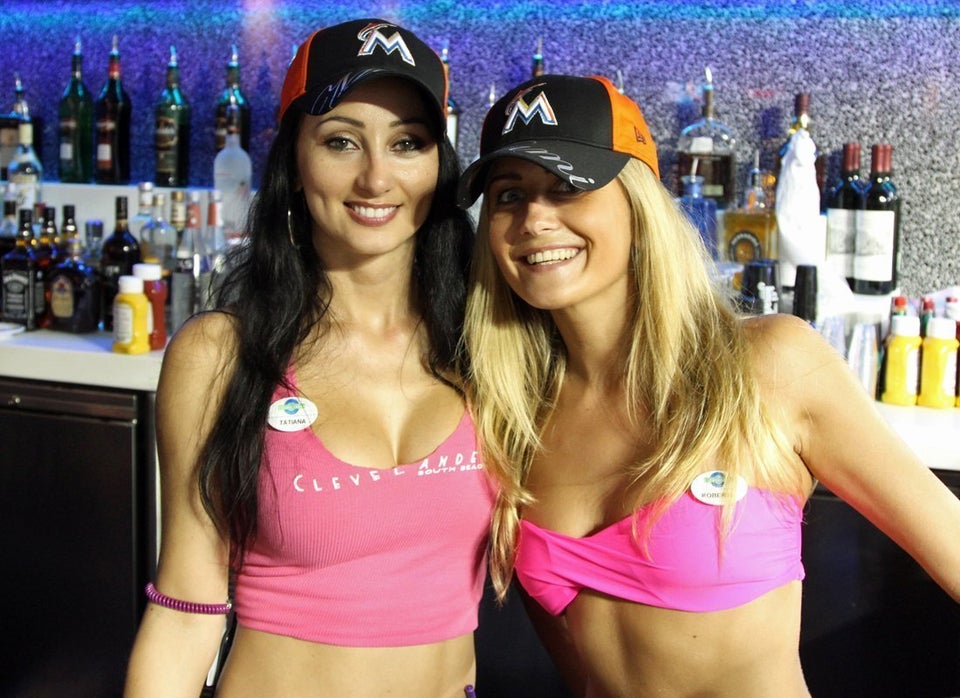 Inside The Clevelander At Marlins Park
Popular in the Community