Greg Gianforte, the tech millionaire running for the Montana congressional seat vacated by Interior Secretary Ryan Zinke, doubled down on his stance rejecting the theory of evolution in a radio interview aired Monday.
Asked three times by a Montana Public Radio host if he believes biological species developed through natural selection over time, the Republican repeated a straightforward, if vague, response.
"I personally believe, as many Montanans do, that God created the Earth," Gianforte, who made a failed bid in November for the Montana governor's mansion, said in the 15-minute interview. "I believe that God created the Earth. I wasn't there, I don't know how long it took, I don't know how he did it exactly. But I look around me at the grandeur in this state and I believe God created the Earth."
"And, so, evolution is not something you believe in," the host, Sally Mauk, asked to clarify.
"Um," Gianforte replied, "I think I've answered your question."
Shane Scanlon, a campaign spokesman, did not immediately respond to questions from The Huffington Post about whether Gianforte was open to theistic evolution, the belief among some Christians that God catalyzed the scientific processes that lead to evolution.
Rob Quist, the legendary folk singer and populist Democrat running against Gianforte, believes in evolution, his campaign manager told HuffPost. Quist's campaign hopes Gianforte's hard-line stances can become a wedge-issue for voters in a state that Trump handily won in November. During his gubernatorial run last year, Gianforte distanced himself from an Idaho pastor, Douglas Wilson, who once wrote that "one could argue that the black family has never been stronger than it was under slavery," and maintains that women are "created to be responsive and dependent to a man." Gianforte served on the board of the pastor's education nonprofit.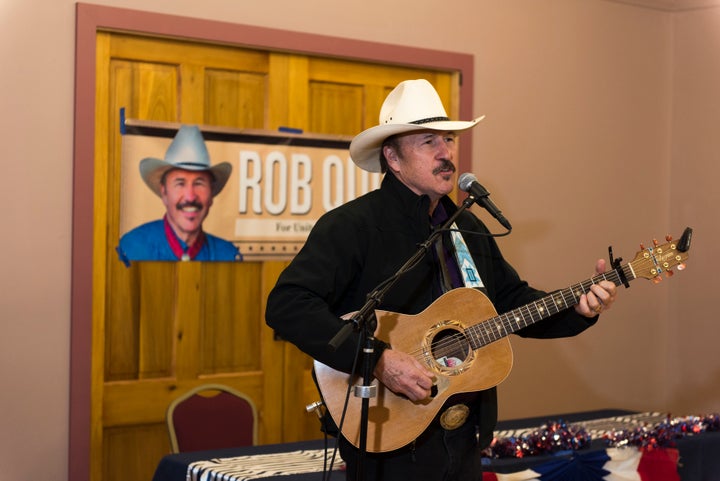 The race has been largely ignored on the national stage even as Democratic voters urge the party to focus efforts on flipping traditionally red congressional seats. The Democratic Party plans to step up its support for Quist's grassroots-driven campaign ahead of the May 25 special election, with campaign trail appearances by Vermont Sen. Bernie Sanders, an independent who caucuses with the party.
"Rob Quist believes in evolution and science," a Quist spokesperson said in a statement to HuffPost. "As a product of public schools, Rob supports evolution being taught in schools as part of the science curriculum."
In 2006, Gianforte launched the Gianforte Family Foundation with his wife "in response to God's great goodness to them." The foundation focuses on "improving education, lifting people out of poverty, protecting the unborn, and Christian outreach," according to text on the foundation website cited by HuffPost in 2015. The website appears to have since changed. The foundation now describes itself as a "faith-based organization engaged in outreach work, strengthening families, and helping the needy," doling out $51.7 million over the past 11 years.
The foundation donated the T. rex, Acrocanthosaurus and mastodon exhibits to the Glendive Dinosaur and Fossil Museum, an institution that cost $1.5 million to build and was opened in 2009. The Billings Gazette noted at the time that it was "the largest donation for a specific exhibit."
Robert Canen, the museum's director, told HuffPost on Monday that Gianforte donated the dinosaurs in 2008 and the hairy elephantine mammal in 2009. The donations were valued at about $295,000, he said.
"We believe the Bible is an accurate history, so we look at it from that perspective."
The museum rejects Darwin's theory of evolution and promotes the idea, contrary to scientific consensus, that the planet is about 6,000 years old and dinosaurs and people walked the Earth around at the same time. The museum has its own dig site and performs what Canen called the "science of paleontology" in a biblical context.
"We believe the Bible is an accurate history, so we look at it from that perspective," Canen said. "We think the Earth is thousands of years old, not millions of years."
Just 11 percent of evangelical Protestants believe humans evolved due to natural processes, according to the Pew Research Center's most recent poll on religious beliefs. That number inched slightly higher to 16 percent among historically black Protestants. About 31 percent of Catholics shared that belief. Slightly more believe humans evolved due to God's design: 25 percent of evangelical Protestants, 31 percent of historically black Protestants and 31 percent of Catholics.
By comparison, 67 percent of Buddhists, 62 percent of Hindus and 58 percent of Jews believe humans evolved through natural selection, making them the three most likely religious groups in the study to accept the scientific consensus.
Dana Liebelson contributed reporting.
Support HuffPost
The Stakes Have Never Been Higher
Before You Go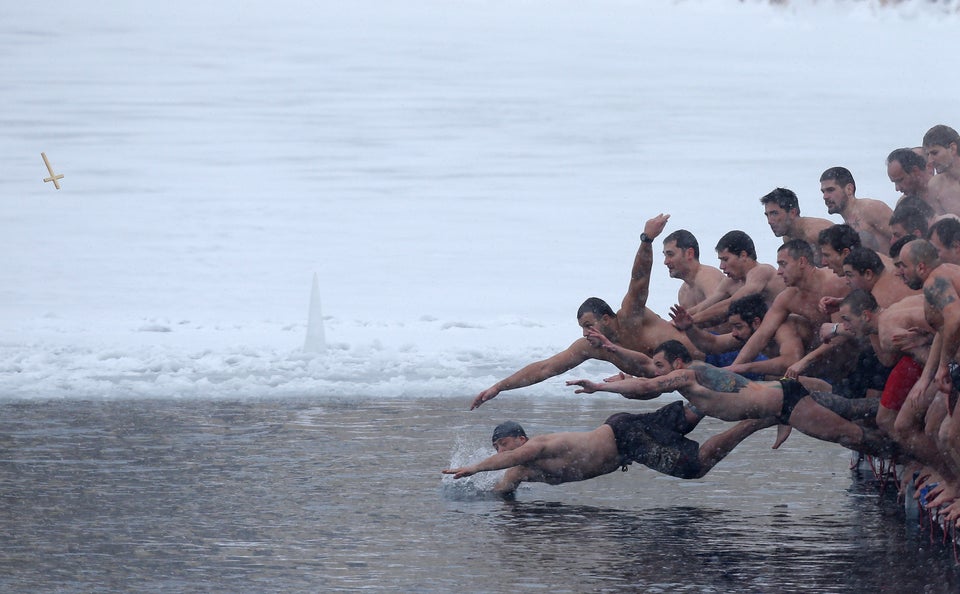 Christians Celebrate Epiphany 2017
Popular in the Community