A Republican congressional candidate owns a stake in a French-Swiss cement company accused of making payments to the Islamic State militant group in Syria, according to financial disclosures HuffPost reviewed.
Greg Gianforte, the millionaire GOP contender for Montana's open seat in the House, reported owning $47,066 worth of shares in LafargeHolcim as recently as December. The shares are in an individual retirement account at TWP, a brokerage firm and private wealth manager, on which he and his wife, Susan Gianforte, are listed as trustees.
LafargeHolcim operated a factory in the north Syrian town of Kobane for three years after civil war broke out and most foreign companies fled. The company evacuated foreign employees in 2012, but kept the business going with local workers until ISIS fighters seized the factory two years later. Payments made to local armed groups to secure the factory may have unwittingly ended up in ISIS coffers, French newspaper Le Monde reported last year. CEO Eric Olsen resigned from the firm last month.

The revelation of Gianforte's interest comes months after Republicans attacked 2016 Democratic presidential candidate Hillary Clinton because the Clinton Foundation had accepted from a donation of between $50,000 and $100,000 from LafargeHolcim. In August, the campaign of then-GOP presidential candidate Donald Trump hammered its Democratic rival for her ties to the firm. Breitbart News, the conservative news site that Steve Bannon led until he became White House chief strategist, criticized Clinton for sitting on the board of directors for LafargeHolcim's North American division 25 years ago.
"More than any major presidential nominee in modern history, Hillary Clinton is tied to brutal theocratic and Islamist regimes," Stephen Miller, a senior Trump policy adviser, said at the time. "Now we learn she has accepted money from a company linked to ISIS."
Neither Shane Scanlon, a spokesman for Gianforte, nor the White House responded to requests for comment on Wednesday morning.
The asset makes up a small segment of Gianforte's diversified TWP account, which includes similar-sized stakes in eyeglass maker Luxottica, automaker Mitsubishi and various electrical utilities. Gianforte, who sold a software company to tech giant Oracle in 2011 for $1.5 billion, is worth between $65 million and $315 million.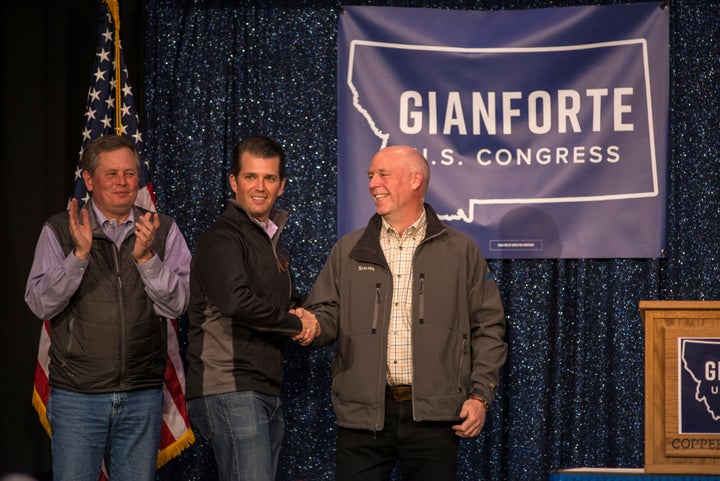 The tech mogul invested about $250,000 in index funds with holdings in Gazprom and Rosneft, oil and gas firms sanctioned by the U.S. after the Russian invasion of Crimea, the Guardian reported last month. At the time, Scanlon defended Gianforte, telling the newspaper the candidate does not oversee his portfolio on a day-to-day basis.
Gianforte, who narrowly lost a bid for the Montana governor's mansion in November, has been polling ahead of Democratic rival Rob Quist. But internal GOP polling shifted against Gianforte last weekend amid ballooning scandals in the Trump administration, conservative blogger and radio host Erick Erickson reported Tuesday night. The special election is slated for May 25.
Quist, a popular state bluegrass singer and son of ranchers, is running on a populist platform that Sen. Bernie Sanders (I-Vt.) has endorsed. He has painted Gianforte as an out-of-touch wealthy transplant from outside the Treasure State. Gianforte, 56, was born in San Diego and spent years living in New Jersey before moving to Bozeman, Montana, in 1995.
Gianforte waffled on his support for the health care bill that the House passed this month, telling wealthy donors he backed the deeply unpopular bill, then backtracking to voters who could lose their health insurance or be forced to pay higher premiums. Quist hammered Gianforte for flip-flopping and raised more than $550,000 from donors contributing on average $25 each over the course of just four days.
In an attempt to stave off a loss that Democrats say would be a referendum on the commander-in-chief, Vice President Mike Pence and Donald Trump Jr., the president's eldest son, who campaigned alongside Gianforte in Montana.
The Quist campaign declined to comment for this story.
Support HuffPost
The Stakes Have Never Been Higher
Before You Go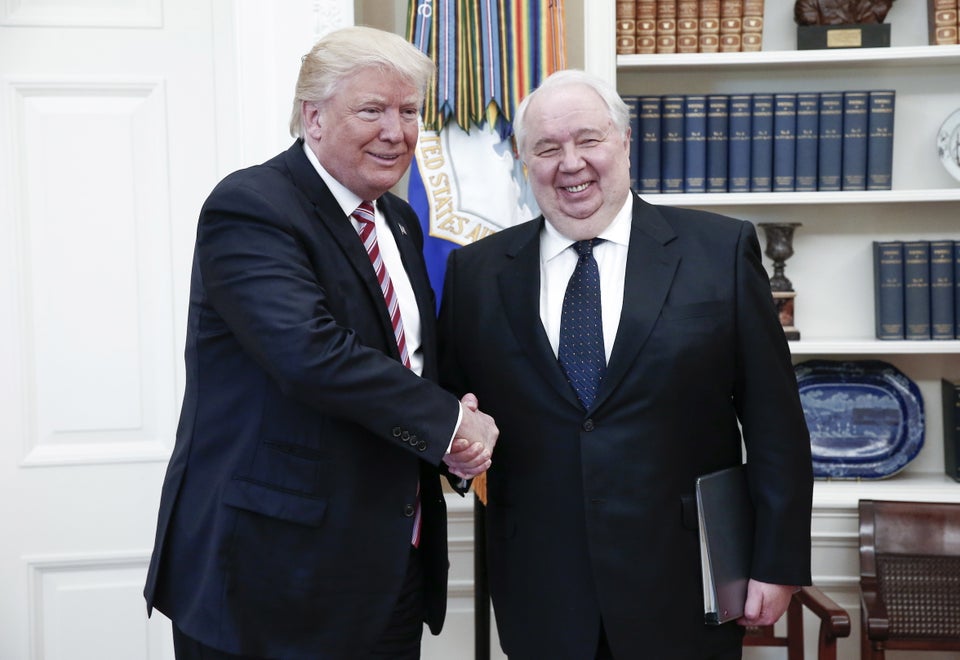 Donald Trump Meets With Russian Officials
Popular in the Community