One crafty husband just raised the bar for spouses everywhere this holiday season.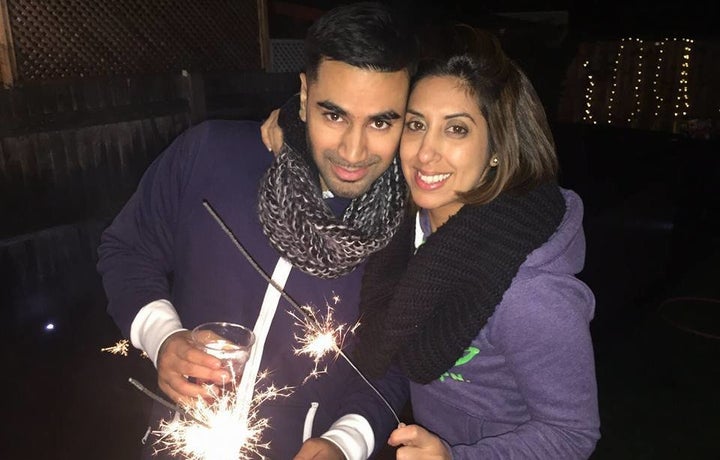 At the beginning of December, Benjamin Hewins, who lives outside of London with his family, spent two days freezing his butt off while he constructed a 7.5-foot-tall advent calendar with presents behind every window for his wife Zyleen.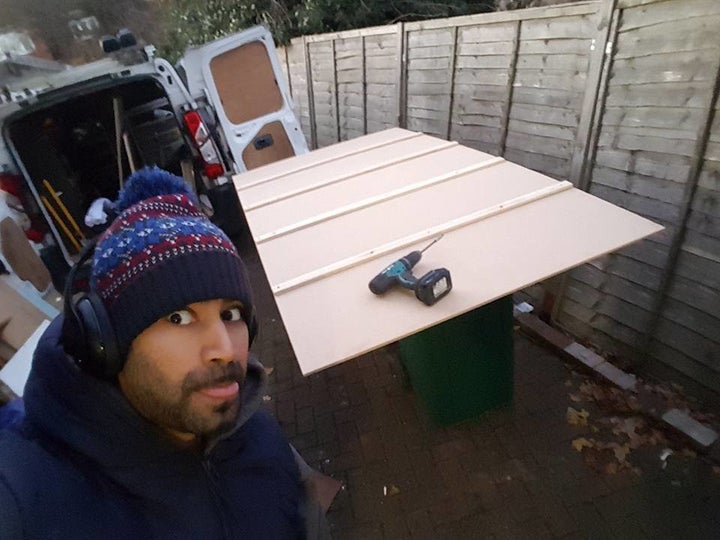 Benjamin told The Huffington Post that ever since they started dating, Zyleen has put lots of thought and love into the gifts she's given him. Now it was his turn to return the favor.
"I came up with the idea about two years ago when in the month of December, Zyleen would leave me a present every day on my drawer," he said. "So that when I left work at 5 a.m. I would have something to open. It was just the most touching thing and every day I'd open my eyes before my alarm went off just filled with excitement. I felt like a little kid."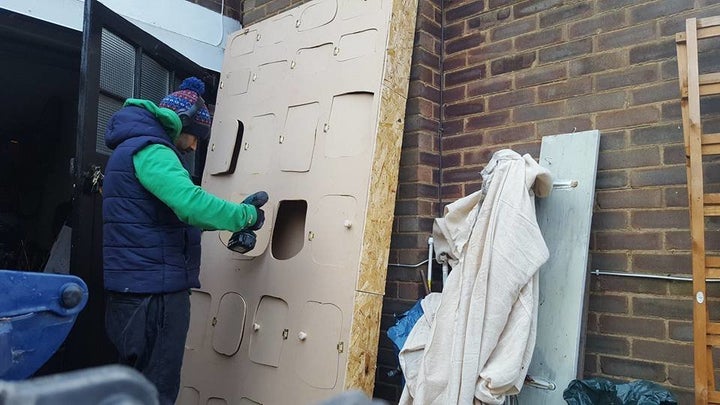 Bundled up in long johns, Benjamin, who is a gas engineer by trade, got to work creating the giant advent calendar.
"I'm no carpenter at all, however I know how to cut wood and screw some screws," he said. "It was more just using my imagination and being a bit creative. I didn't really have a clear plan to start off with, I just started and kept going."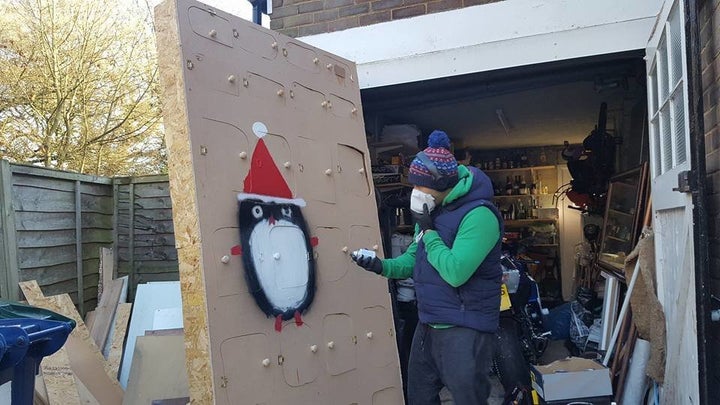 When he revealed the finished product to Zyleen, she was blown away by the gesture.
"She was so emotional and overwhelmed," Benjamin told HuffPost. "I love that look in her face because I'm constantly trying to think of something to surprise her with and I'm glad she really had no clue and was overcome with happiness."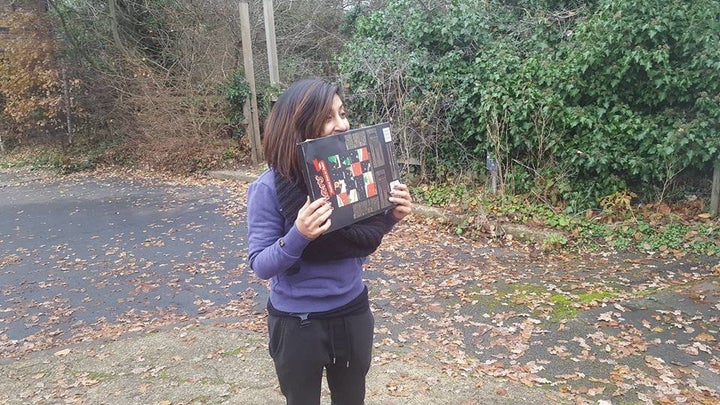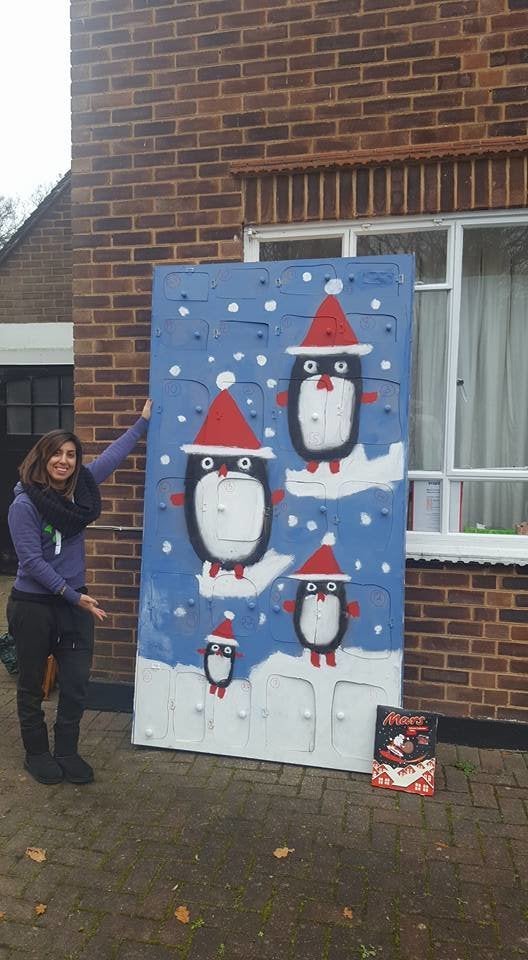 Inside the wooden structure were 25 presents. So far, Zyleen has unwrapped shoes, her favorite chocolates, skincare products, a watch and cable clips to keep her chargers neat. Another item was an envelope with a question mark on it that reads, "It's a day out with the kids and I, make sure you are wearing comfortable clothes." Benjamin said he will reveal the rest of the surprise in 2017.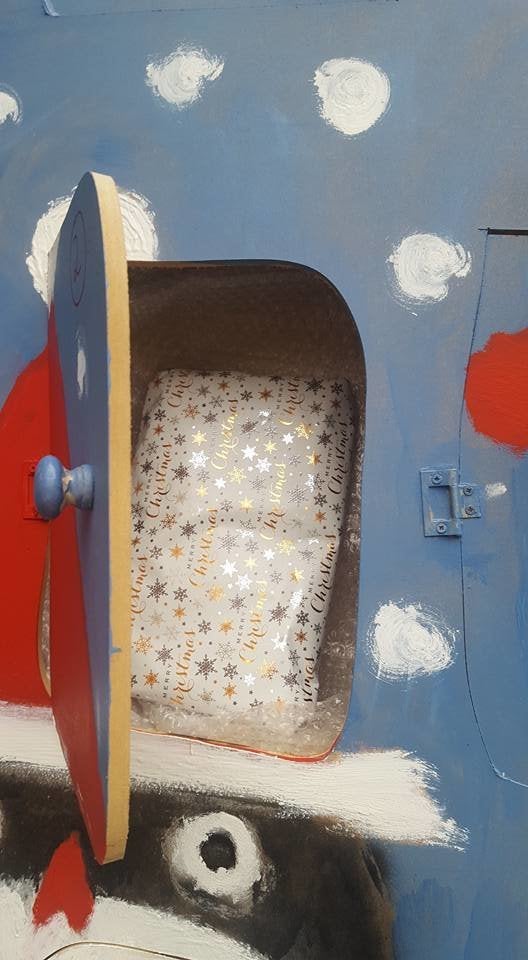 The Hewins tied the knot in 2009. In 2003, they met for the first time at a nightclub, which has since become a department store.
"We went back a few years ago and had a dance in the utensil section around the same spot where we had first met," he said. "All the shoppers quite rightfully thought we were mad!"
Though the Hewins share a solid, happy marriage, their relationship was at one time frowned upon by some people in their circle. Benjamin is Catholic, Zyleen is Muslim. The couple practices both faiths.
"People around didn't really consent to this, but they didn't understand what a special relationship we knew we had," he said. "We knew that if we understood what each other wants and built our relationship on trust and communication then we would be unbreakable. She comes to church with me and I attend her important religious days."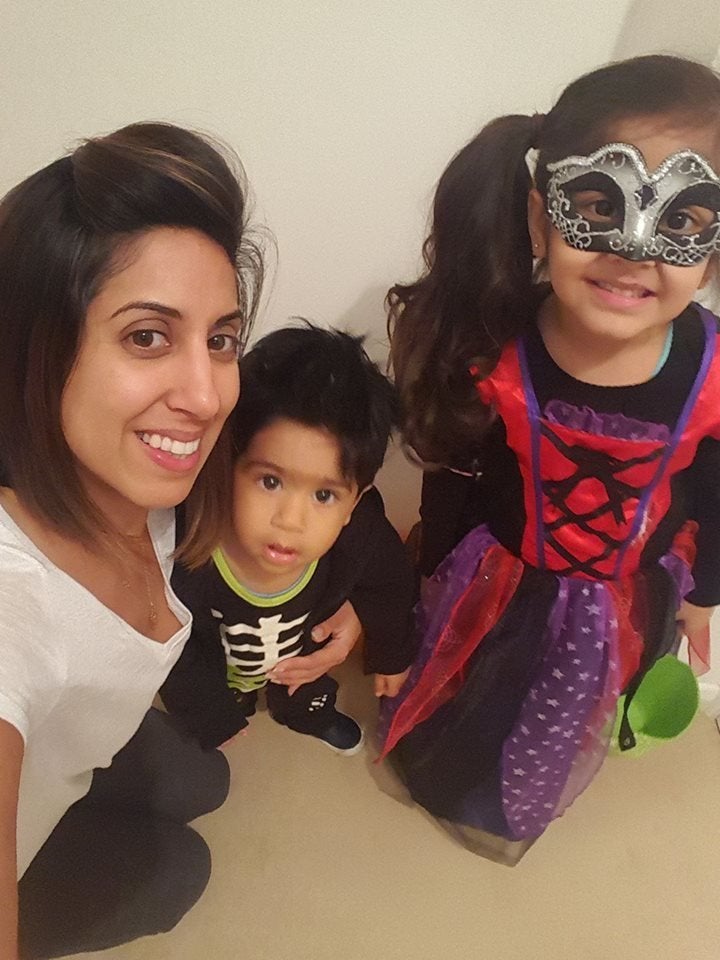 After thirteen years together, the couple, now parents to two kids, are still best friends.
"I do really hope that when I'm 70 and have dodgy knees, I'll still be in the garage tinkering around with old coat hangers or used tuna cans to make her something special for Valentine's Day," Benjamin said. "She's a great woman and deserves all the happiness she gets."
Support HuffPost
A No-B.S. Guide To Life
Related
Before You Go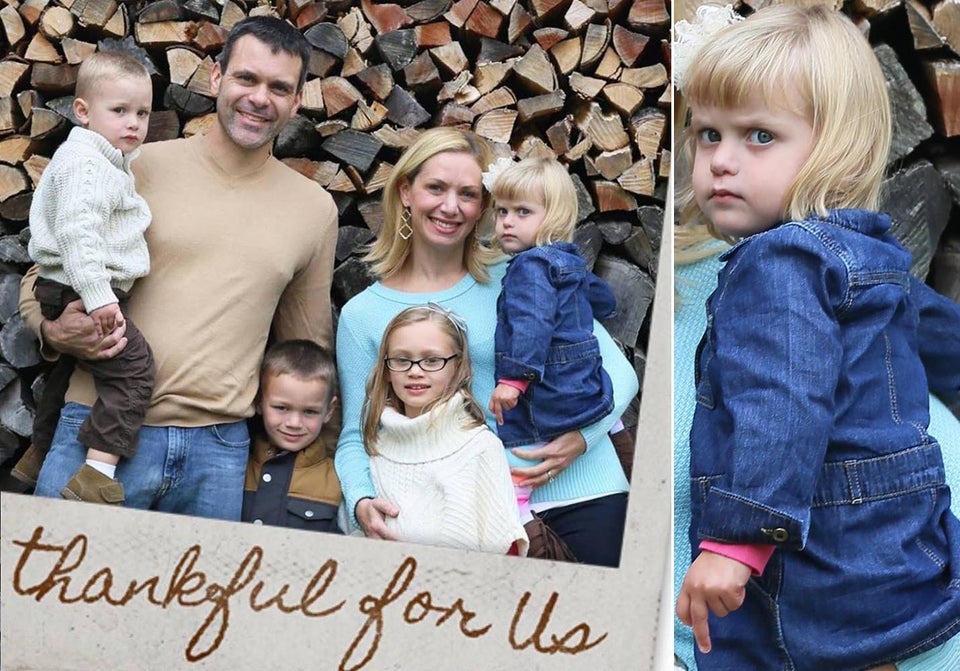 Holiday Cards 2016
Popular in the Community