This spring, you will find us not on our couch but rather in the Giant Birdsnest, a human-sized seating eggstravaganza.
The giant "nests" can fit anywhere from two to 16 people, enclosed by a handmade wooden frame and piles of squishy-soft, egg-shaped "sitting poofs."
We're so eggcited, we could hatch.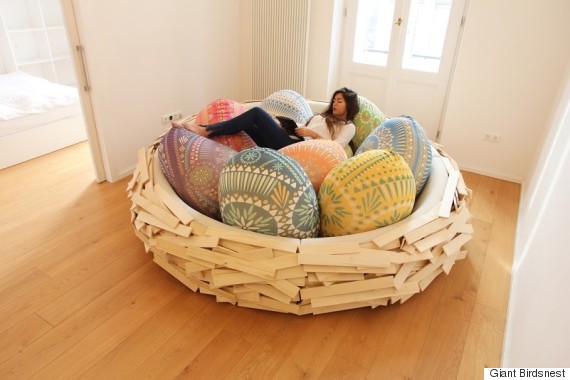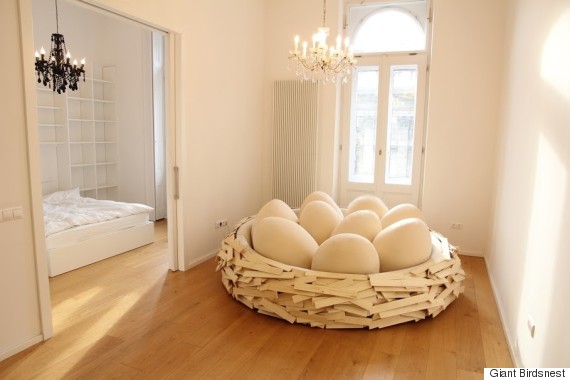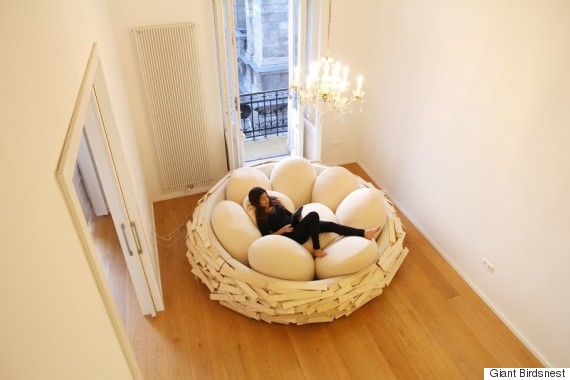 The Giant Birdsnest is not meant to replace a couch, said designer Gaston Zahr. Rather, it's intended as a calming escape for snuggling, relaxing, writing letters or reading the newspaper.
"Our lives are too hectic and fast," Zahr told The Huffington Post in an email. "The nests can force us to slow down a bit and take pleasure in the things we are doing."
Oh, plus they're perfect for snuggling. "The nest is really about warmth and love," Zahr added. "It's best if you're not alone in it."
The nest comes in four sizes, from one that fits 2-3 people for about $3,591 to one that fits 16 people for about $10,774. Giant Birdsnest will ship them right to your door, some assembly required.