Reddit users "BostonRon" and "KnightRedditer" posted photos of what appears to be a huge grass carp that washed up on the side of a road after streams and creeks overflowed near Longmont, Colo.
Photos: Austin Braun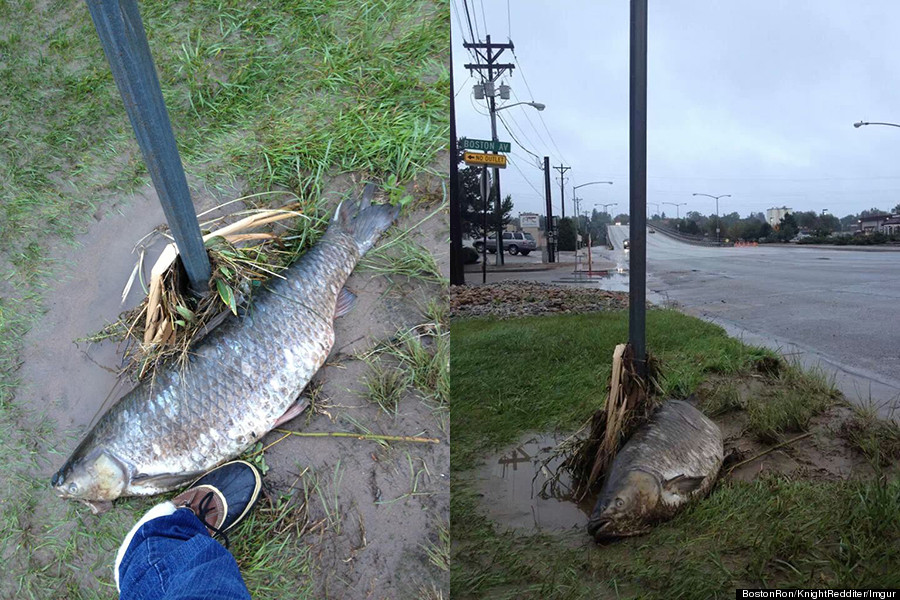 Photos: Austin Braun
Update: 9/16, 3:20 p.m. -- Amateur photographer and Longmont resident Austin Braun posted a photo of the large carp to his Twitter account last night.
Braun said that the large carp wasn't the only unusual thing he's seen over the course of the flooding:
@dutchvowels yes, I was there when the flooding began near a field, and about 20 feet ahead of the wave was a tsunami of field mice running.

— Austin Braun (@Braun23Austin) September 16, 2013
Previously:
BostonRon, who claims to have taken the original photo, wrote that the fish measured about three-and-a-half feet. Different angles show that the carp is definitely oversized, but they can grow even bigger. The largest grass carp caught in Florida measured more than four-and-a-half feet long, but specimens found in China have reached five feet and about 100 pounds.
Before You Go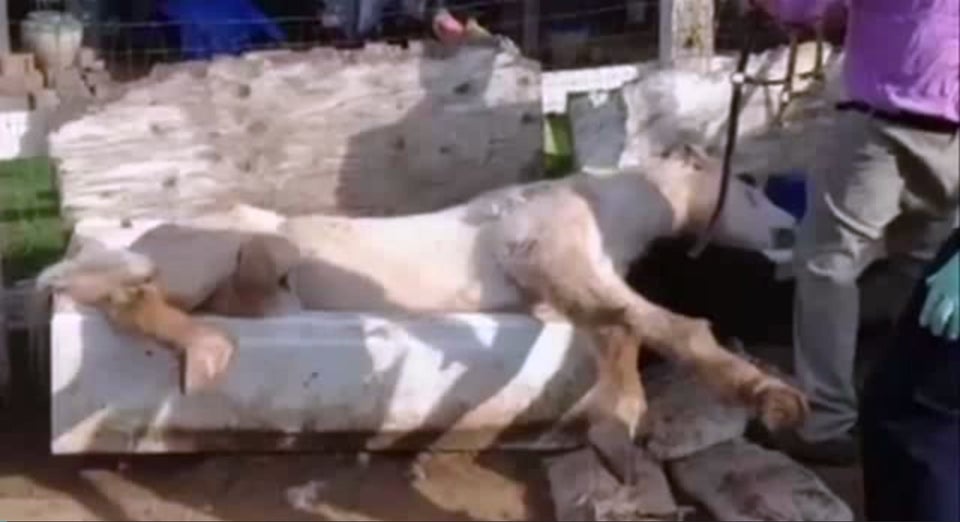 Animals In The News
Popular in the Community