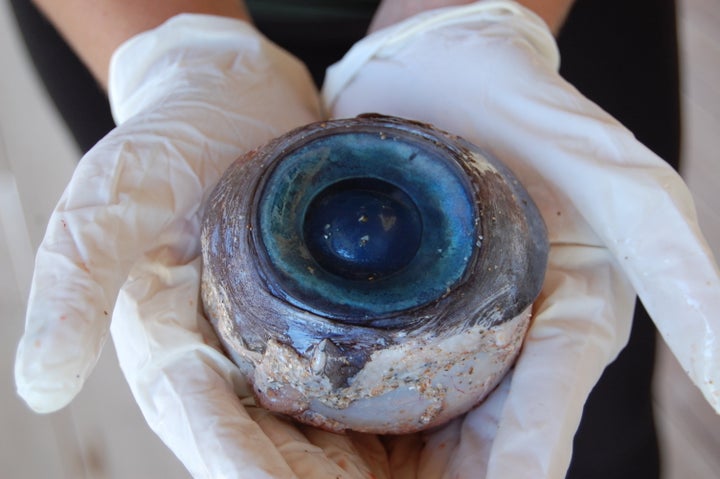 After the discovery of a giant eyeball that had people scratching their heads, researchers from the Florida Fish and Wildlife Conservation Commission said it most likely came from a swordfish.
"Based on its color, size and structure, along with the presence of bone around it, we believe the eye came from a swordfish," Joan Herrera, curator of collections at the FWC's Fish and Wildlife Research Institute in St. Petersburg, said in a statement.
Because of straight cuts found around the eyeball, staff also believe it was removed by a fisherman and tossed into the ocean. Genetic testing will be done on the eye to confirm the species of fish, according to the FWC.
"This is definitely an unusual situation, where an eye would be found independent of any other body part," Carli Segelson, FWC spokeswoman, told the Huffington Post.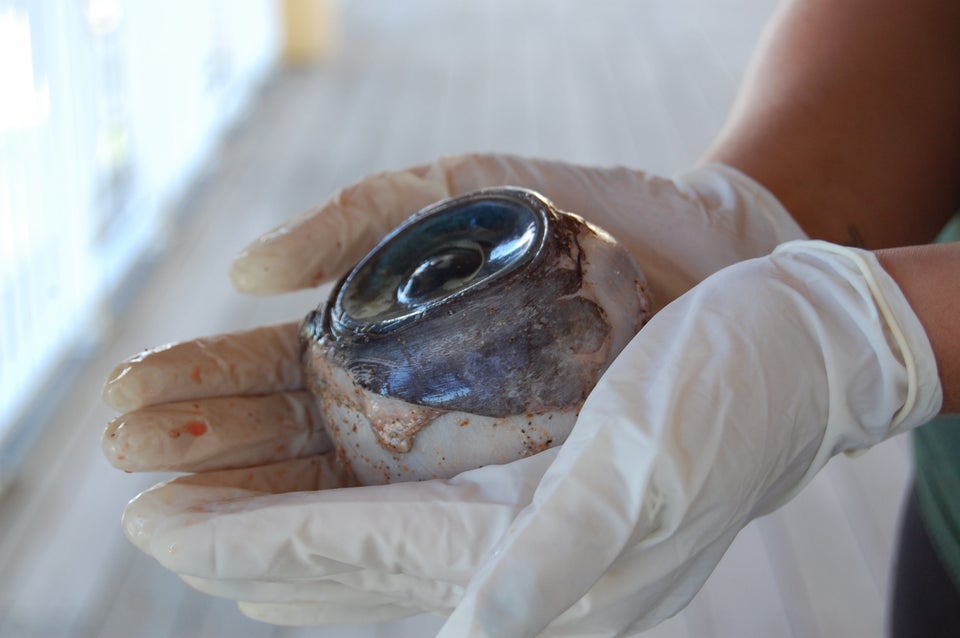 It's a Swordfish Eye!
Related
Popular in the Community