Ferrero Rocher has long been a favorite chocolate candy among Nutella fans. Its round chocolate-covered wafer shell is the best wrapping for the present that is the chocolate-hazelnut filling found inside. Created in Italy, and enjoyed all over the globe, the contents underneath Ferrero Rocher's shiny, gold packaging only has one major flaw: it's too dang small. Two bites is simply not enough. We want more.
Sugar Hero -- a food blogger with the most fitting name we've ever encountered -- has faced the Ferrero Rocher problem head on. She came up with a way to make it five times bigger. Like, big enough to need two hands to hold onto this wonderful beast of a chocolate.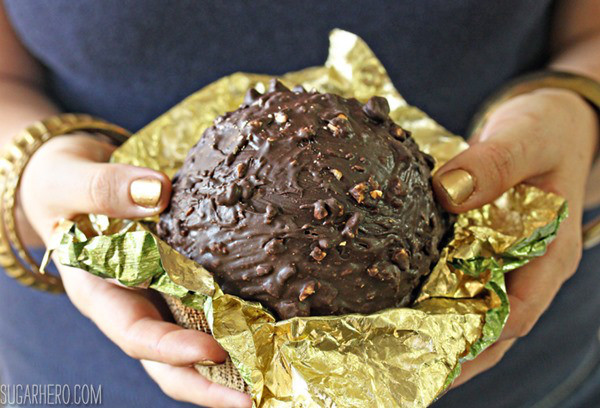 Now, this isn't an exact replica of a Ferrero Rocher. We might think the contents of an entire jar of Nutella being housed in a chocolate shell is a great idea -- but Sugar Hero had the discipline and foresight to know that this would actually be more of a disaster than a blessing. Instead, she came up with an even more glorious filling: chocolate cake layered with a chocolate-hazelnut mousse.
That's right. Sugar Hero made one giant chocolate cake and wrapped it up in a round chocolate shell. It's just beautiful. It's love. And if someone makes you this cake for your birthday, it's because they think you're a beautiful person and they love you.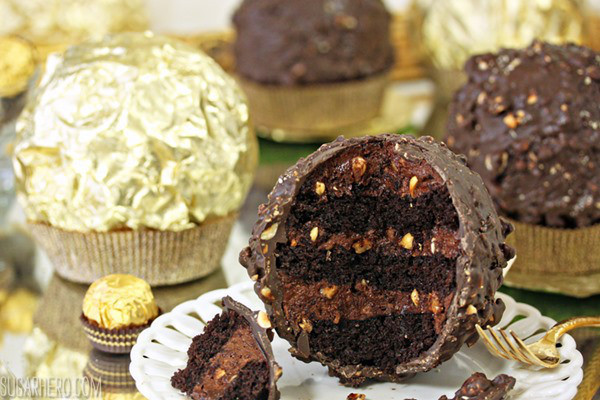 It takes some work to make this glorious creation, no doubt. It's a job for heroes only. But if you're up for the challenge, head on over to Sugar Hero's blog to get the recipe.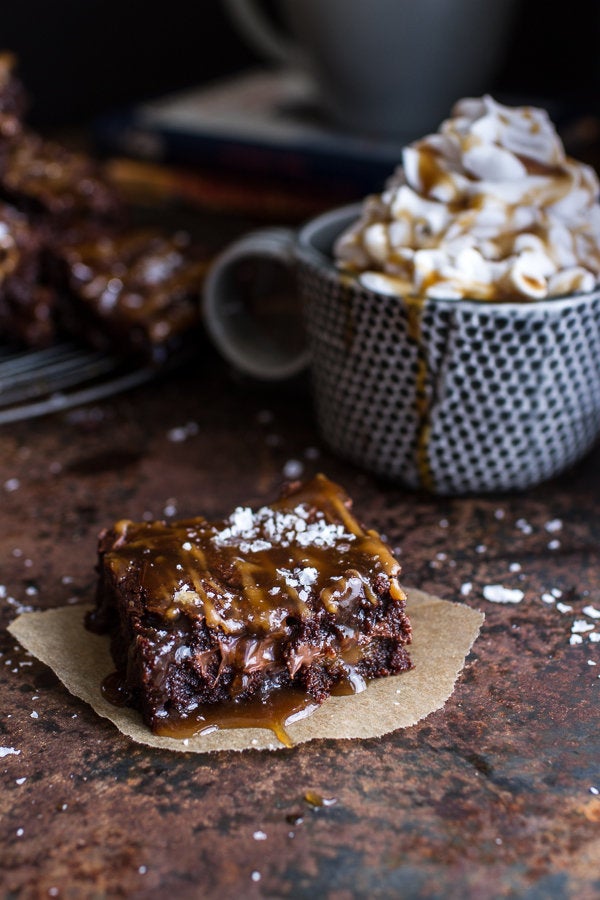 The Best Nutella Recipes
Popular in the Community