Break out the DEET; this is not your garden-variety skeeter.
Last year, Floridians in wet locales experienced a "bumper crop" of the inch-long species, and UF entomologist Phil Kaufman said that this rainy season, gallinippers may again descend on the region.
"It's about 20 times bigger than the sort of typical, Florida mosquito that you find," Anthony Pelaez of the Museum of Science and Industry in Tampa, told WOFL. "And it's mean, and it goes after people, and it bites, and it hurts."
While the insect's arguably fearsome reputation clearly precedes it, experts agree the gallinipper is a force to be reckoned with.
Even the gallinpper's name sounds like the product of an American tall tale. Indian River County's Carlson explained that the insects allegedly got their moniker "because they're so big they can nip a gallon of blood with a single bite."
There is one sliver of good news, however. Gallinipers eat the larvae of their smaller cousins (as well as tadpoles), and they are not known to spread diseases, such as the West Nile virus, according to WOFL.
Related
Before You Go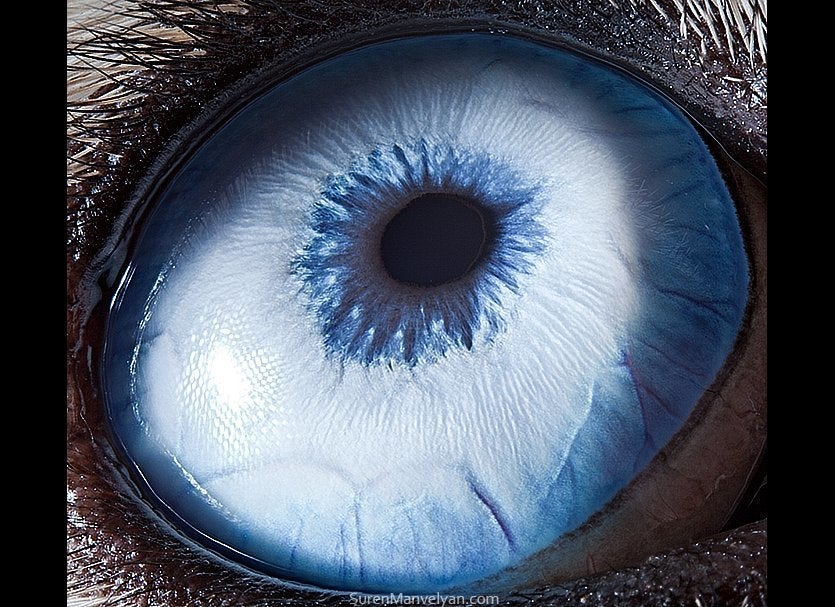 Animal Eyes Close Up
Popular in the Community