Well this is something you don't see everyday.
New Yorkers were treated to a giant, gold naked man on the back of a flatbed truck Tuesday. The replica of Michaelangelo's statue of David made a pitstop in Manhattan while on its way to the 21c Museum Hotel in Louisville, Kentucky, on full view for surprised tourists and their cameras. The driver of the truck had to pay an exorbitant $130 toll to cross the George Washington Bridge for the viewing (and you thought your tolls were bad).
He is an almost-double size version of the Michelangelo masterpiece, and was created in Turkey by the artist Serkan Ozkaya. This David is 33 feet tall from his curly head to the base he stands on. He is lighter than the Michelangelo in Florence, Italy: This David is hollow, and made of Styrofoam, not Carrara marble. And he has been painted gold, like an Oscar winner's statuette.
But what's important here, is that a bunch of people in New York got take pictures with the statue and his giant golden you-know-what: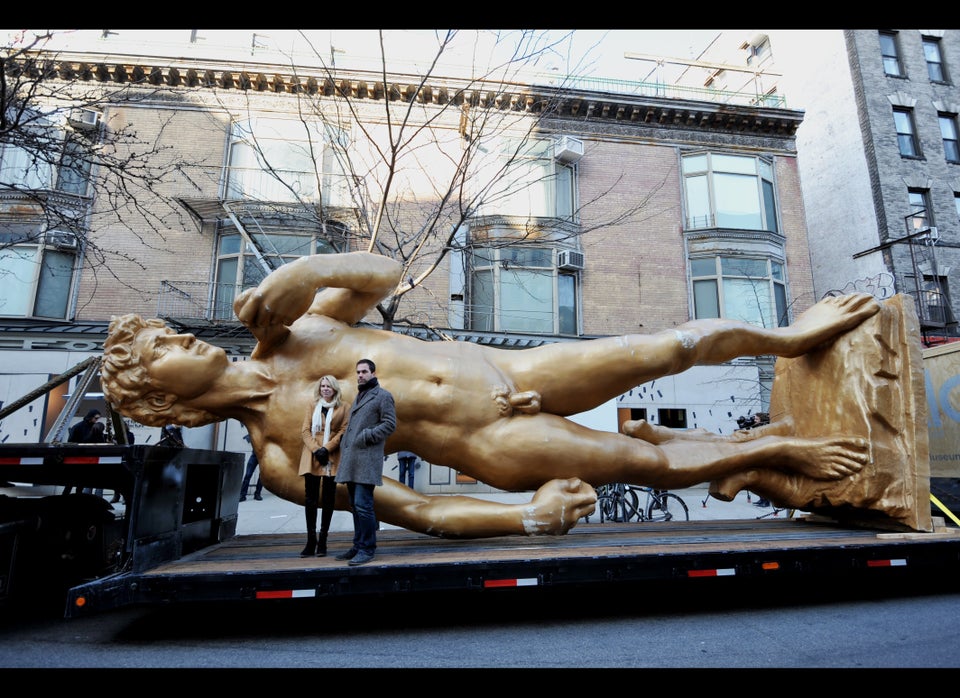 Giant Statue Of David In New York
Related
Popular in the Community