A man fishing on Michigan's Lake Saint Clair last week says he didn't know what to do when he reeled in perhaps the catch of his life -- one enormous goldfish.
"I called my dad the second it came out of the hole," Mike Martin told NBC News. "I didn't know what to do with it... I've never caught a goldfish. What do you do with a goldfish?"
Martin's father told him to put the 3 pound, 15 inch swimmer in a bucket and take it home, according to KXAN. When Martin left the lake, he wrapped his catch in a towel and eventually placed it in the freezer.
It's difficult to measure where Martin's goldfish ranks between tiny snack food size and a world record. In 2010, a 16-year-old boy snagged a 5 pound, 16 inch catch, which many thought was the biggest goldfish in Britain, according to the BBC.
There's a good chance that the goldfish was once a house pet, abandoned in a pond presumably after outgrowing its glass bowl, Fox 17 reports. All Martin wanted was to catch a perch.
"I've been fishing this lake for 20 years, first one I've ever caught," he said.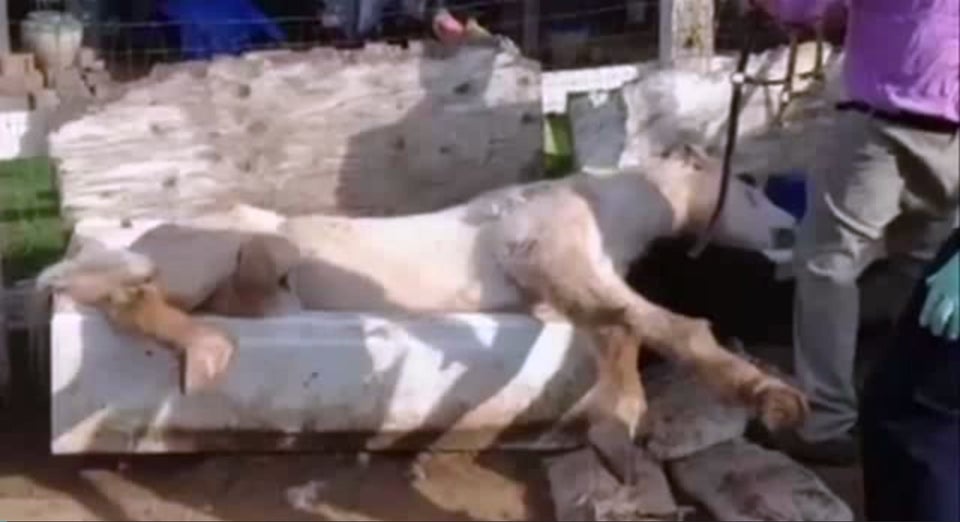 Animals In The News
Popular in the Community