A Virginia teen could take up to two years to recover fully from severe burns he got from an encounter with a dangerous invasive plant this week.
Alex Childress, 17, was doing landscaping work near Fredericksburg when he chopped down a large weed, the Richmond Times-Dispatch reports. When doing so, the plant brushed against his face and arm. Unbeknownst to Alex, the plant was giant hogweed (Heracleum mantegazzianum), a weed sometimes called the "plant from hell."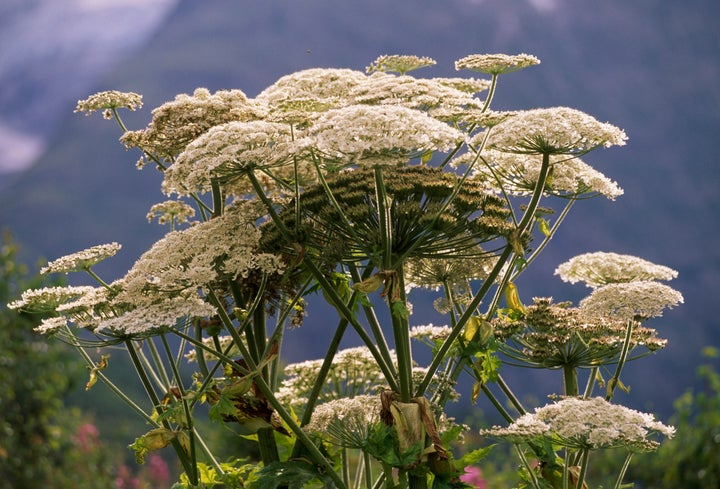 When Childress first noticed his skin hurting, he thought he had just gotten a sunburn, though his parents suspected otherwise and took him to a hospital.
"The top layer of skin on the left side of his face basically was gone and appeared to be like a really bad burn that had already peeled," his father, Justin Childress, told the Times-Dispatch.
As it turned out, the teen had developed second- and third-degree burns all over his face and arms from the hogweed sap. He told People that when he first got in the shower after landscaping, "big chunks" of skin were falling off his face.
The severity of the burns meant that Childress has to stay in the hospital's intensive care unit for two days. Though he's set to recover, it could be a frustratingly long process.
"I can't go out into the sun for anywhere from two to six months," he told People. "My face could be sensitive to light for a year up to two years."
Now he fears he may be medically disqualified for an Army ROTC scholarship he received to Virginia Tech, where he plans to attend school in the fall.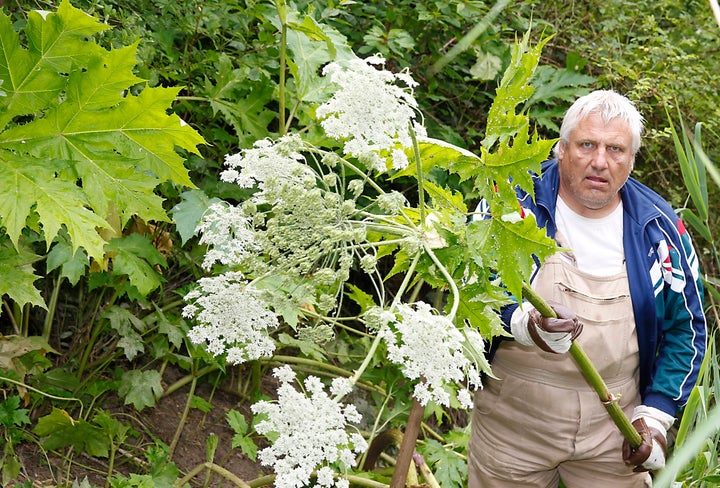 If you think you may have come in contact with giant hogweed, the New York Department of Environmental Conservation recommends thoroughly washing the affected area with soap and cold water, (just cold water if it's your eyes) keeping the area away from sunlight for 48 hours and seeing a doctor if you have any reaction.
This story has been updated to include the scientific name of giant hogweed.
Calling all HuffPost superfans!
Sign up for membership to become a founding member and help shape HuffPost's next chapter