Visitors attempting to catch site of Hong Kong's massive floating sculpture, "Rubber Duck," were greeted by a less than pleasant site this week. The inflatable artwork imagined by Dutch artist Florentijn Hofman deflated in the city's harbor, leaving a lifeless, yellow carcass where a 54-foot duck once was.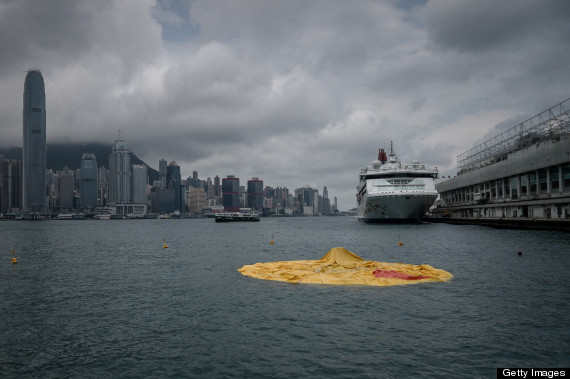 (PHILIPPE LOPEZ/AFP/Getty Images)
According to The South China Morning Post, the duck's deflation is only temporary, and organizers of the Victoria Harbor art display assured fans on its Facebook and Twitter pages that the duck is simply undergoing maintenance. "The Rubber Duck needs to freshen up. Stay tuned for its return," read the notifications.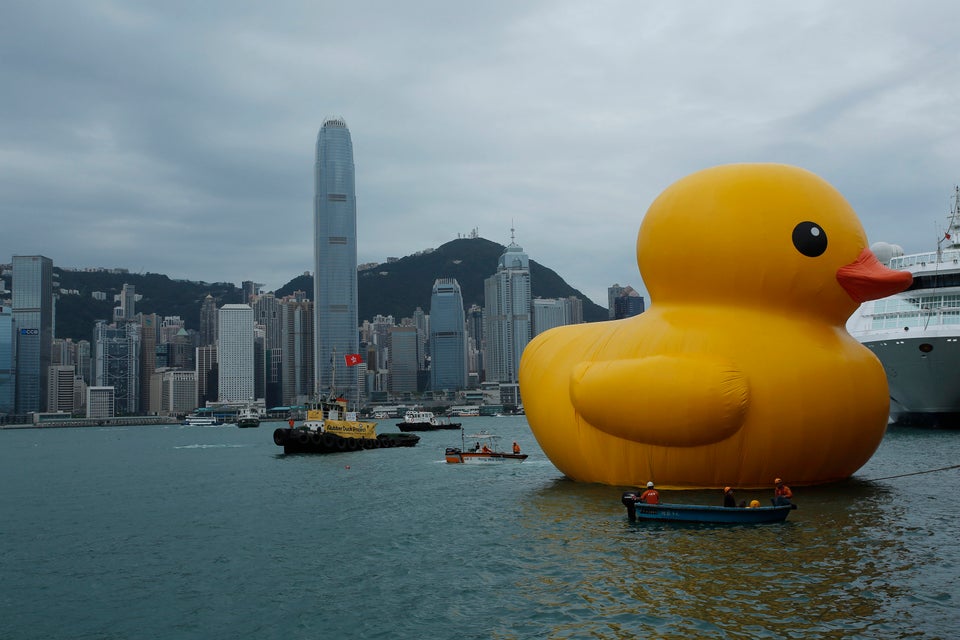 Rubber Duck
Related
Popular in the Community