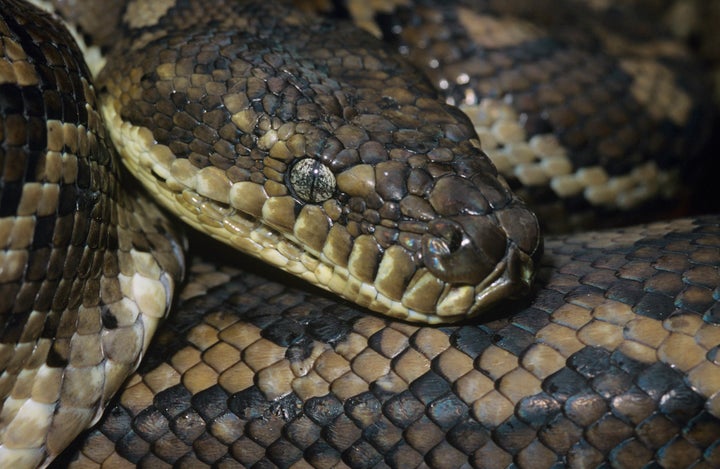 Maine authorities have been searching day and night for a giant snake -- reportedly the length of a truck -- that they spotted slithering near a park and playground.
A patrolling police officer last saw the serpent, dubbed "Wessie" by locals, near Westbrook's Riverbank Park at around 3:30 a.m. on Wednesday, the Westbrook Maine Police Department said.
"The snake was eating a large mammal, possibly a beaver (not joking)," the department posted on Facebook.
"A second officer arrived and they both watched it swim across the river to the Brown Street side of the Presumpscot River where it disappeared in the thick underbrush. They estimated its length to be at least 10 feet," the post read.
Police noted that the snake is not native to the area, and suspect its former owner released it.
The officer who spotted the reptile on Wednesday wasn't able to get a good picture of it because it was so early in the morning. Fortunately, creative members of the public have stepped in to provide their own drawings and alerts.
Police say members of the public should not try to capture the snake themselves if they see it.
"We ask the public to be mindful of the snake's presence in the area and immediately report any sightings so we can remove the animal from the river," the police department stated.
Because the animal just polished off a large meal, it's expected to remain dormant for a few days.
Related
Popular in the Community