Nowhere is safe.
First, the spiders made their way into our ear canals, and the Internet was nervous. Then, deadly spiders made their way into our bananas, and the Internet freaked out. NOW THE SPIDERS HAVE GROWN TO THE SIZE OF OUR HEADS AND ARE HIDING IN OUR CAR HEADLIGHTS -- IT'S TIME TO BURN IT ALL DOWN.
LOOK: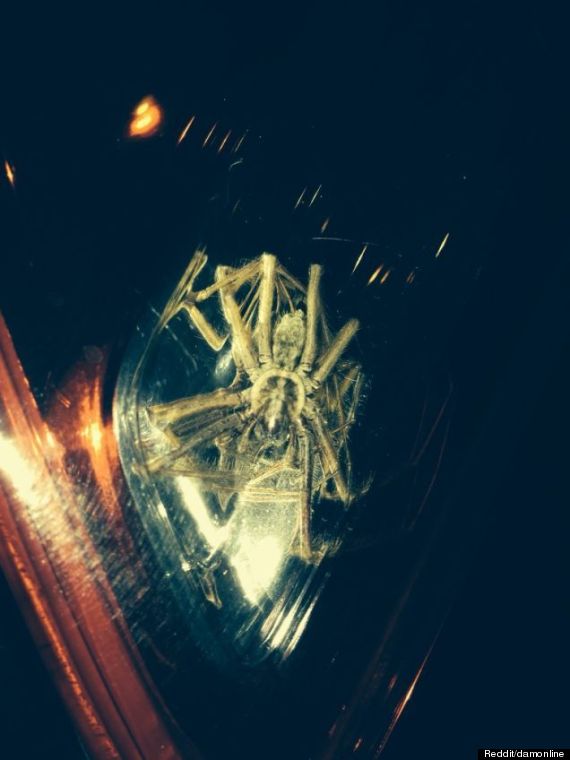 Reddit user damonline uploaded this terrifying photo to subreddit r/Justrolledintotheshop yesterday, using the only appropriate headline for the post: "Think I will just set fire to my car."
We agree with commenters that napalm or something more powerful should be used to dispose of the car, because as we know, spiders can molt and leave their exoskeletons hanging around. For all we know, we're looking at an exoskeleton in this photo and the spider is still lurking around somewhere else, probably inside the car.
BURN IT ALL DOWN.
Like Us On Facebook |

Follow Us On Twitter |

Contact The Author
REAL LIFE. REAL NEWS. REAL VOICES.
Help us tell more of the stories that matter from voices that too often remain unheard.
BEFORE YOU GO
PHOTO GALLERY
Two-headed animals and other bizarre creatures