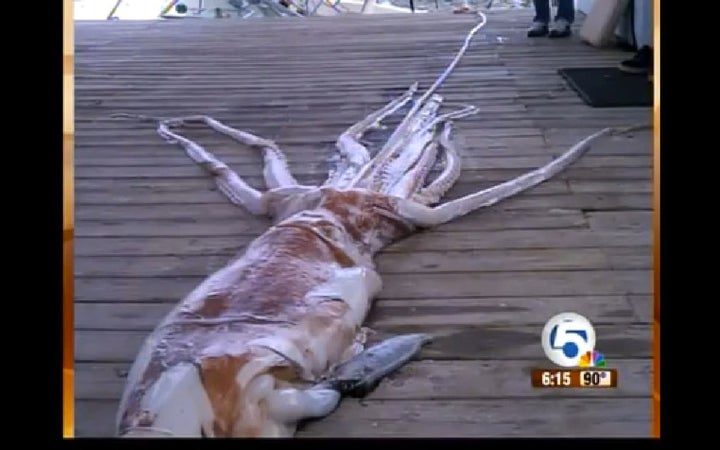 Three fishermen in Stuart, Florida were in for a huge surprise when searching for a catch off Jensen Beach this past weekend. "It was just something that we'd never seen in our lives before," Robert Benz told WPTV.
The three men found a 23-foot-long, 200-pound giant squid floating dead in the Atlantic. Giant squid are known for being an extremely elusive and mysterious creature, and WPTV claims the find was very rare for those waters.
The fishermen took the massive creature to the local commercial docks to see if anyone there had ever seen one. Not surprisingly, they hadn't
While the massive creature was quite the shock, giant squids are actually known to grow much larger. Ellie Van Os, director of education and exhibits for the Florida Oceanographic Society, told TCPalm that they can grow up to 45 feet long and weigh up to a ton.
REAL LIFE. REAL NEWS. REAL VOICES.
Help us tell more of the stories that matter from voices that too often remain unheard.