Shouldn't creatures of the deep be ... a bit deeper?
Russian sailors recently came across a massive squid, which they captured on video posted to YouTube. The bright red creature was apparently trying to eat a fish the men had snared, but the sailors pushed it off its prey before it jetted back down into the depths.
There was some debate over whether the animal in the video was a "giant squid" or a "colossal squid," cephalopod relatives that are rarely seen alive. Michael Vecchione, an adjunct scientist at NOAA's National Systematics Lab and giant squid expert, told The Huffington Post the creature seen in the video above is a colossal squid, not a giant squid.
Giant squids are also, well, giant, and can measure up to 43 feet long from the tip of the mantel to the end of their tentacles. The largest ever found weighed nearly a ton and clocked in at 59 feet, National Geographic reports. Scientists didn't even capture them alive on video until 2012.
This story and headline have been updated to reflect Vecchione's expert opinion that this is indeed a colossal squid, not a giant squid as previously suggested.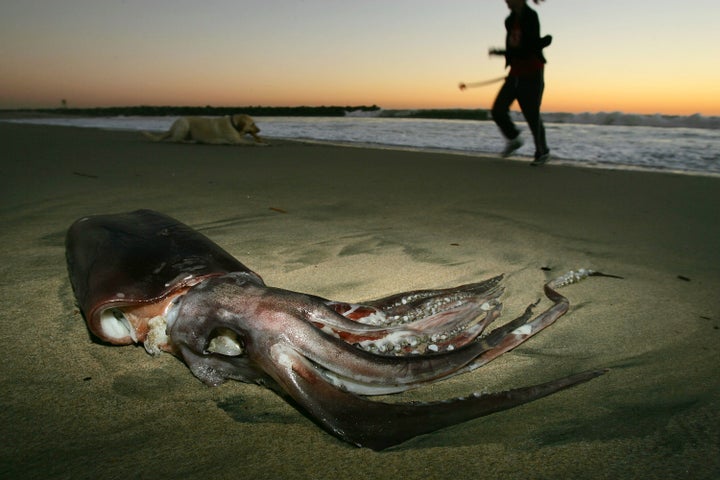 Support HuffPost
The Stakes Have Never Been Higher
Related
Popular in the Community