A group of dedicated tree-climbers are scaling towering trees in an effort to help heal the planet.
Protected with little more than a harness and some rope,arborist Jake Milarch has scaled redwoods topping 300 feet — that's as tall as the Statue of Liberty.
"It's a humbling experience being next to something so big and so old," said Milarch from his home in Copemish, Michigan, last month. "Some of these trees have survived for 4,000 years. It's pretty cool."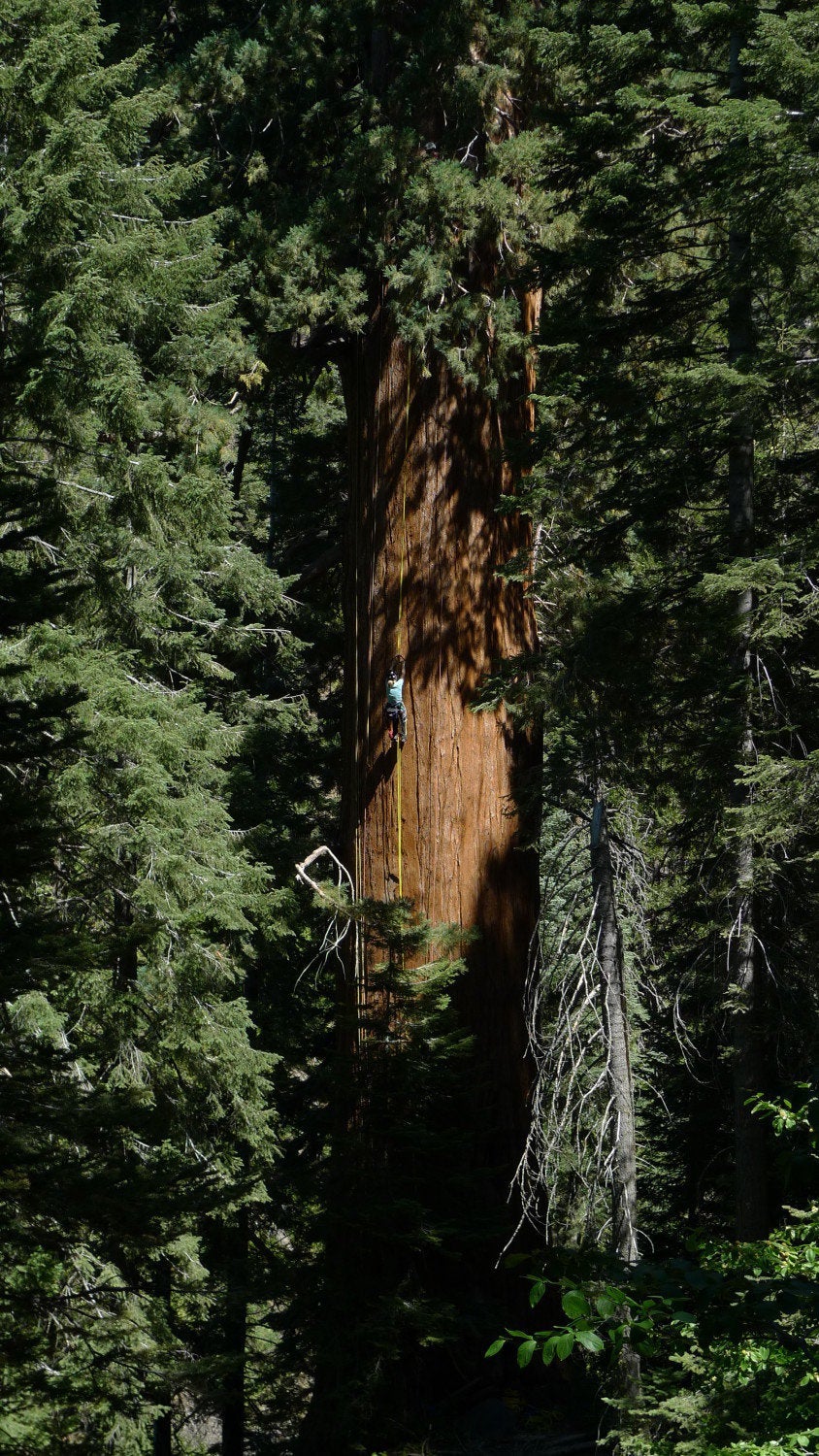 Climbing these enormous trees is electrifying, but Milarch's ascents aren't for mere thrill-seeking. His family runs the nonprofit Archangel Ancient Tree Archive, which has attempted to preserve some of America's biggest and most ancient old-growth trees since its founding seven years ago. The arborists climb these trees to collect genetic material from their branches. The goal: to clone this material for safekeeping and reforestation elsewhere.
"Old-growth trees are some of the largest, oldest things on Earth," said David Milarch, Jake Milarch's father and founder of Archangel. "Yet no one has studied them to find out how they've managed to live for all these hundreds or even thousands of years; and now, they're all being destroyed."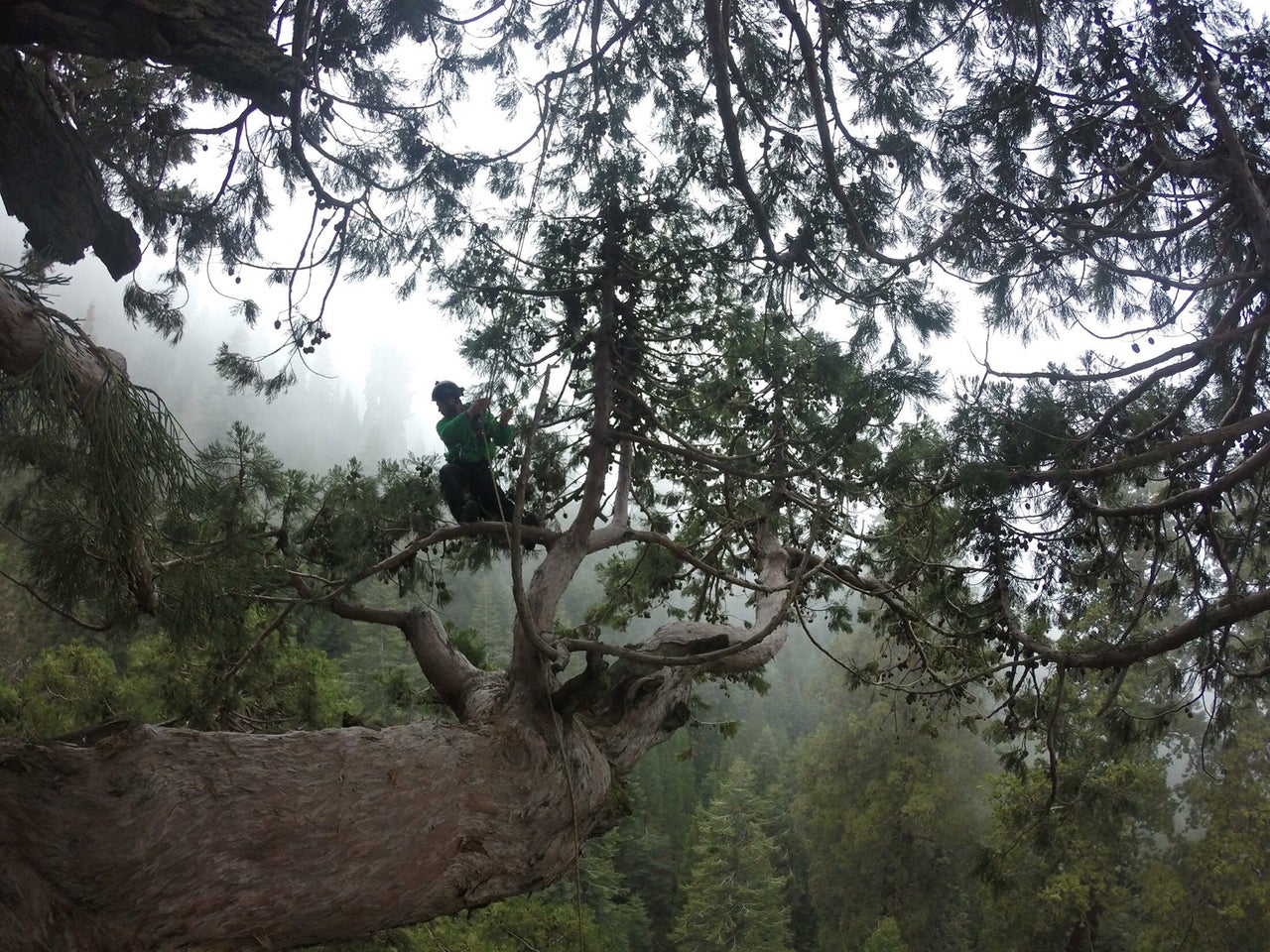 The destruction of these ancient woodlands is a tragedy not just for nature but also for humanity, according to David Milarch. Take the coast redwood, a type of sequoia and the world's tallest tree. "Coast redwoods live, on average, for a few hundred years, yet there are some that are 2,000 or even 3,000 years old," he said. "How did they get so old? What kind of medical value could they have? What about their genetics has made them so hardy?"
Native to the coast of California and southern Oregon, at least 95 percent of coast redwoods have been deforested.
"If the gas in your car was down to less than 5 percent, wouldn't you think that it was time to do something about it? That's exactly the case with these old trees," David Milarch said.
Other than medical benefits or lessons about longevity, these ancient trees may also hold solutions to climate change, he added. "They've survived the entire industrial age and lots more before them. How could they have survived everything that man has thrown at them?"
"It's getter hotter than hell — and what kinds of trees are going to be able to take the heat and drought? Nobody's thinking about that," David Milarch continued. "In urban areas, you have mostly trees that I call 'French poodle trees.' These are typically non-native trees that were chosen because they have pretty flowers and pretty leaves. But no one gave a thought to longevity or hardiness. As the climate gets hotter and drier, they're going to be the first to die."
Reforestation of the planet with diverse variety of trees, including old-growth trees, could help significantly "cool the planet down and clean the air and water," he said. "It's not the only answer to fixing climate change, but if we all planted trees all over the planet, we could make huge strides in reducing climate change. And this means everybody! We need to start planting new trees like no tomorrow."
They had to fly from Michigan across the country, before driving deep into the mountains and hiking for hours to find the trees they were seeking.
"It took us more than a full day's worth of traveling and driving to even get near the trees," Jake Milarch said.
But finally, the team, decked out in equipment and ready to climb, began the first of several dizzying ascents.
"First you have to send a line over a tree using a cross bow," the self-taught climber said of the experience. "There are usually about three to four climbers in the tree at one time, with a couple more people below for ground support."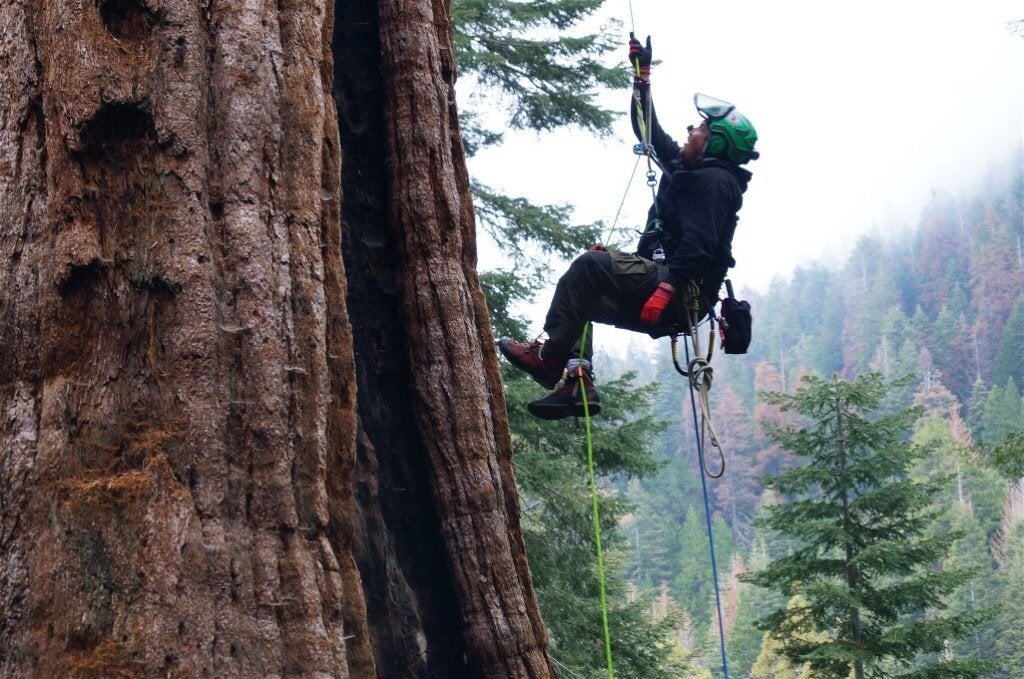 The climbers often have to clamber to the very tops of the trees to find its youngest branches. The newest growth is the best and easiest to clone, Jake Milarch explained.
"I think everybody's a little bit afraid of heights but it's pretty safe, and once you're up there, there's a lot of cool stuff, like moss and lichen growing on the tops of trees — stuff other people will never get a chance to see," he said.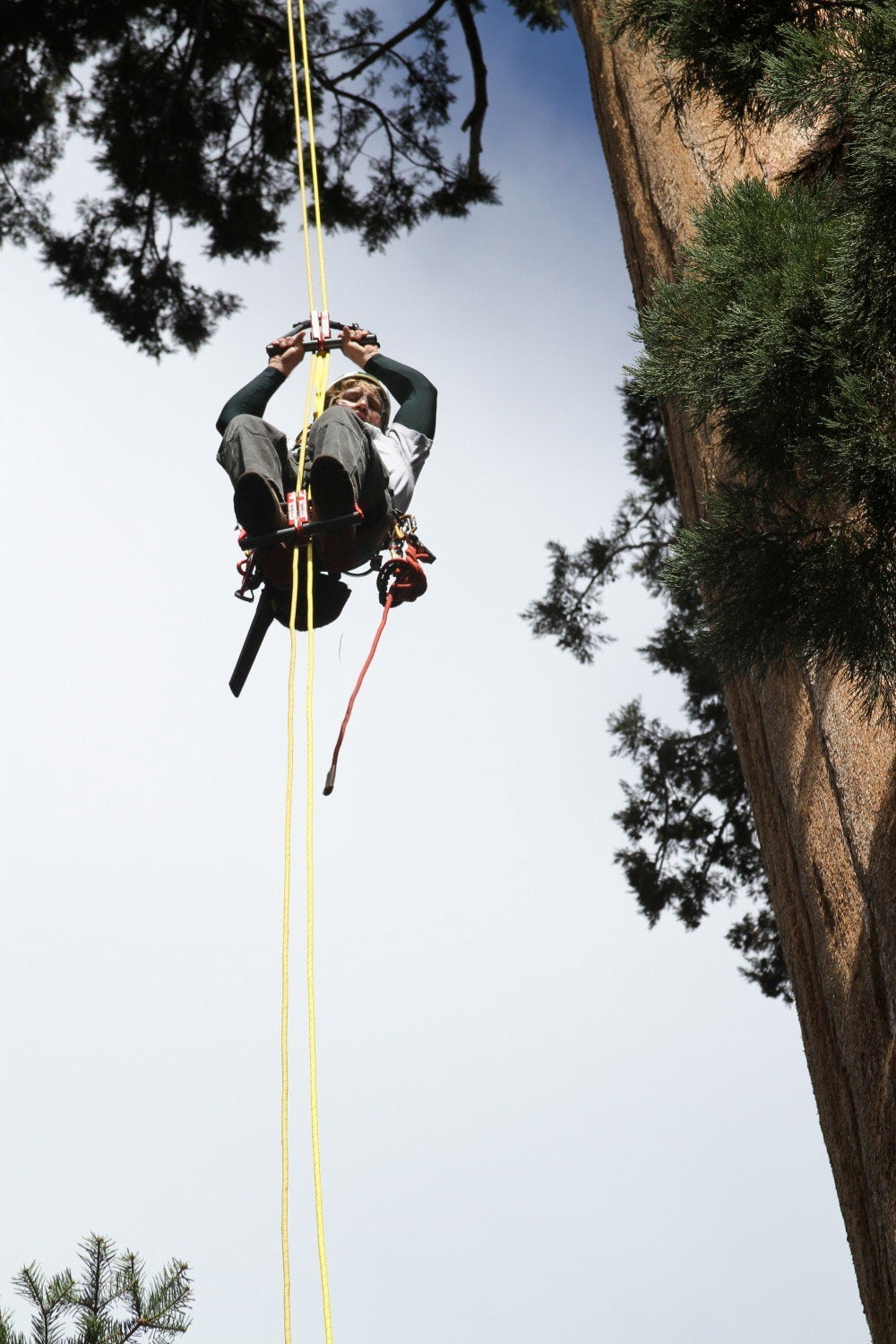 After collecting a few gallon freezer bags of clippings, the team rushed back to Michigan.
"We needed to get these materials back to the lab as fast as possible or they could die or dry out," Jake Milarch said.
The plant material was disinfected and then sorted in the lab. Archangel's scientists then used a technique called micropropagation in an effort to create new seedlings, each an exact DNA replica of its parent.
It's a complicated process that's taken Archangel's propagators years of experimentation to perfect.
"It can take months or even years for some of these cuttings to take root," Jake Milarch said. "For some trees, you can just take branches and stab them in the ground and a tree will grow, but for others, like giant sequoias, it can be almost impossible — a one in a million chance for a seed to grow. Conditions have to be just right. Some of these cuttings are the size of a small peanut half. Imagine trying to grow a tree out of that."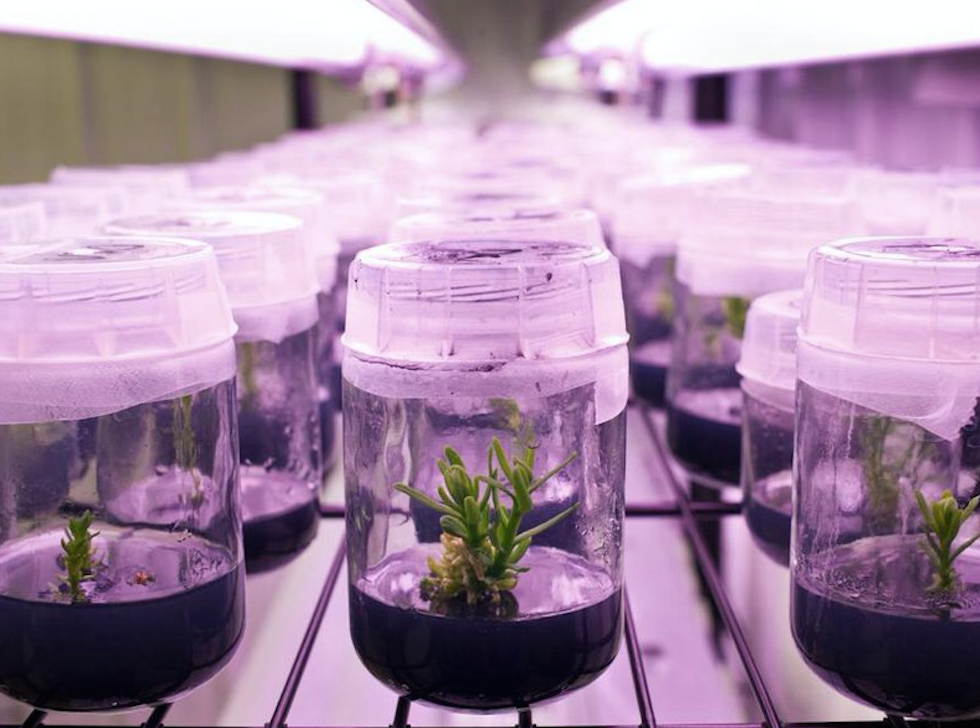 Archangel, which has been referred to as a group of "modern Johnny Appleseeds," has cloned more than 130 species of tree over the years ― all of them the oldest and largest of their kind. The hope is to create a "genetic living library," which David Milarch said would help preserve these species for future generations.
This small operation with just a handful of employees has so far planted more than 300,000 of these cloned specimens in seven countries worldwide and several U.S. states.
In one of its more widely publicized efforts, the group planted the saplings of 40 coast redwood trees in the southwest of England in March, in partnership with the British conservation charity Eden Project. It was the first time that a collection of these iconic North American trees had been introduced to Europe.
"This is an unique archive, a living library of genetics that can be utilized for our generation and for hundreds of generations into the future to rebuild and replace what we've damaged," David Milarch told the Guardian at the time.
Assisted migration, or the process of moving plants to new habitats, is a contentious topic among scientists. Some believe that "playing God" in this way could have negative consequences to fragile ecosystems. Others, however, are adamant that such efforts are necessary to save species at risk of extinction due to climate change and other human impacts.
Archangel and the Eden Project both fall firmly in this second camp.
The two groups are now working together to bring "living archives" of trees to other countries worldwide. They hope to bring their propagation efforts to all seven continents in the coming years. China, Canada and Australia are among the countries to be tackled next.
But the actual cloning of trees is only a small part of their plan.
"Plant health will require diversity not clonality in the long run. Therefore we would, in general, not seek to clone more than a few thousand of each selected species but would seek to create collections based on the oldest and best of each indigenous species in each country in which we will be operating," Sir Tim Smit, Eden's co-founder, told The Huffington Post over email.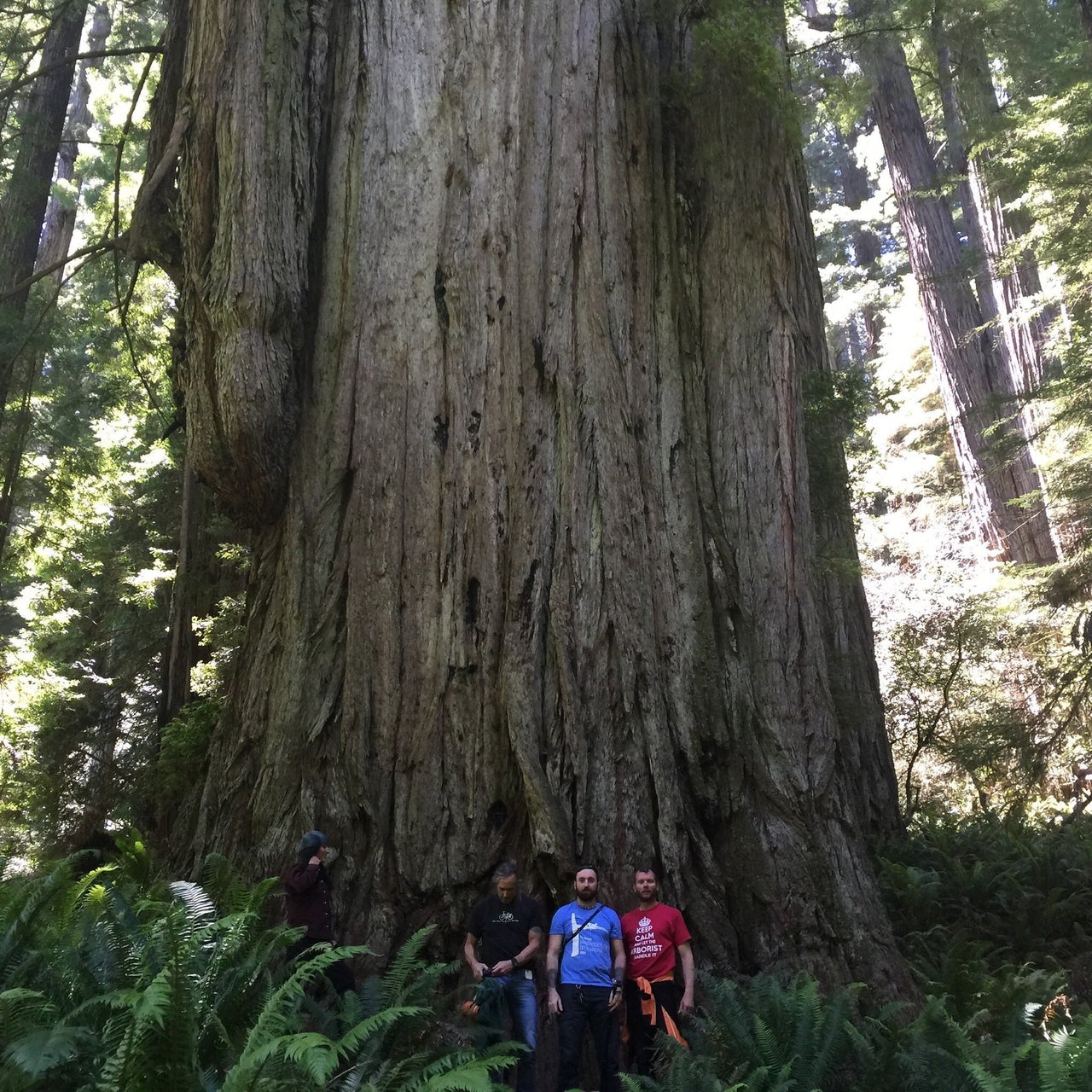 Additionally, perhaps even more important than these propagation efforts is something Smit and David Milarch refer to as "tree school."
Jake Milarch came up with the idea of a tree school educational program. It aims to teach schoolchildren and others about the planting, propagation, and the importance of trees, as well as environmental issues including climate change.
"We believe this work is important because the trees deliver stories that make all people part of the narrative and fight against the notion that regeneration should be left to a professional group of people called environmentalists," Smit said. "The work should reflect a cultural change or enlightenment in all of us. The trees are a glamorous and venerable iconic symbol."
Archangel and Eden hope to bring tree school to many different corners of the globe.
"Our intention is to create very cool tree schools and then encourage others to do the same as their success grows," explained Smit. "We do not wish to own it, we would prefer to see it as an idea which is freely franchised, but where the Archangel and Eden commit themselves to constant improvement in teaching the model to others."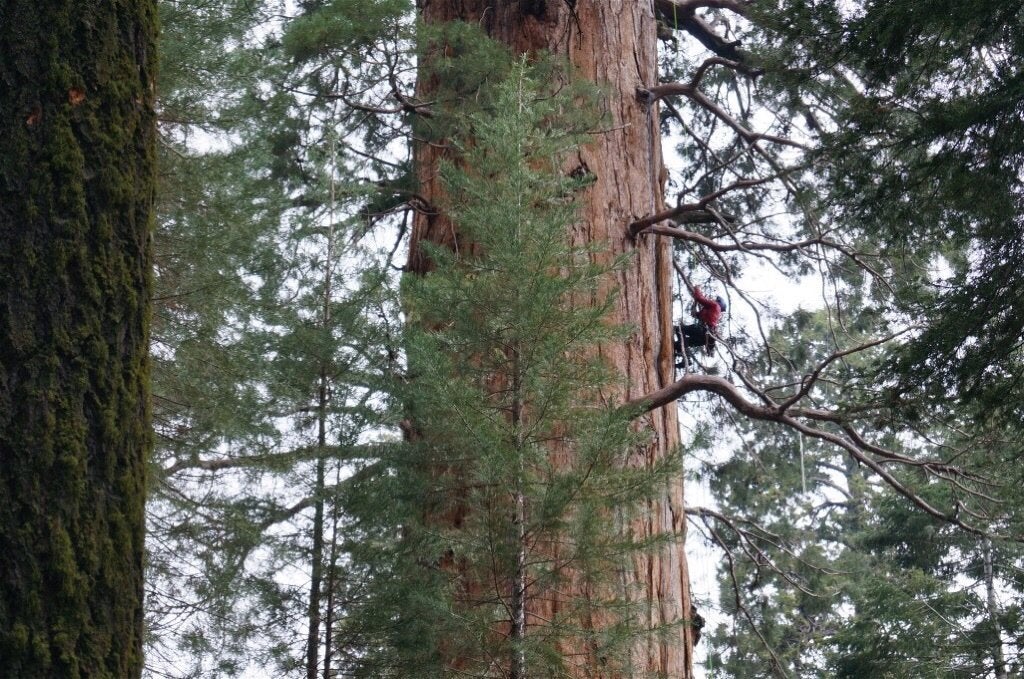 Ultimately, David Milarch said he hoped these efforts would spur others to think more deeply about our relationship with trees, especially the world's oldest specimens, and how we can preserve them for the future.
"Everybody in Archangel is working for the world's grandchildren," he said, "so they won't end up inheriting total disaster."
Related
Popular in the Community