The Giants have just made the first big splash of the offseason, as they signed closer Mark Melancon to a four-year, $62 million, the club announced Monday.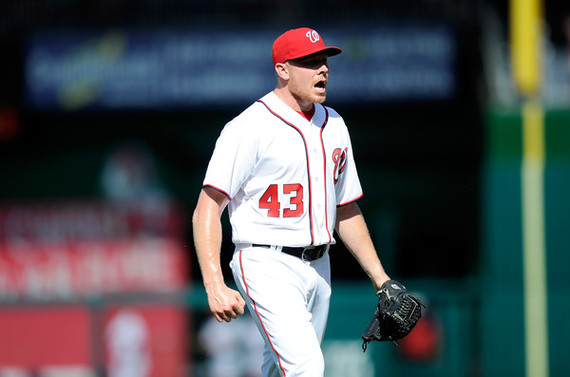 This deal will significantly strengthen a weak Giants' bullpen, which blew 30 saves in 2016. Melancon, who will turn 32 years old in March, has converted the most saves of any closer in baseball over the past two seasons with 98. Melancon is a three-time all-star, and he posted a 1.82 ERA in 2016 with the Pittsburgh Pirates and the Washington Nationals.
The Giants tried to trade for Melancon around the non-waiver trade deadline during the season, but he was traded to the Nationals on July 30. He was the Nationals' closer for their run to their third National League East division title in five years, and his first save as a member of the Nationals came against the Giants on Aug. 7. Melancon pitched in four games for the Nationals in the National League Division Series, against the Los Angeles Dodgers, in which he pitched four-and-a-third innings, gave up no runs, struck out five and converted a save.
With this move, the Giants could go with Josh Osich in the seventh inning and Derek Law in the eighth, before turning things over to Melancon in the ninth. With Osich expected to be healthier, coming of a knee injury that plagued him throughout the season, the Giants could suddenly have one of the strongest seventh, eighth and ninth inning pitching trios in all of baseball. The Giants could also go with Hunter Strickland in the seventh, but he needs to develop some movement on his fastball.
This deal set a record as the biggest contract for a relief pitcher, shattering the four-year, $50 million contract the Philadelphia Phillies gave Jonathan Papelbon prior to the 2012 season. Melancon's contract may not be a record for too long, though, as Kenley Jansen and Aroldis Chapman are expected to get quite lucrative deals.
Melancon personally spoke to a handful of Giants, who encouraged him to sign with the team. THe list included Buster Posey, Hunter Pence and George Kontos, as well as former Giant Ryan Vogelsong, who was a brief teammate of Melancon's in Pittsburgh, last season. The Giants will hold a press conference at AT&T Park to introduce Melancon on Friday.
REAL LIFE. REAL NEWS. REAL VOICES.
Help us tell more of the stories that matter from voices that too often remain unheard.