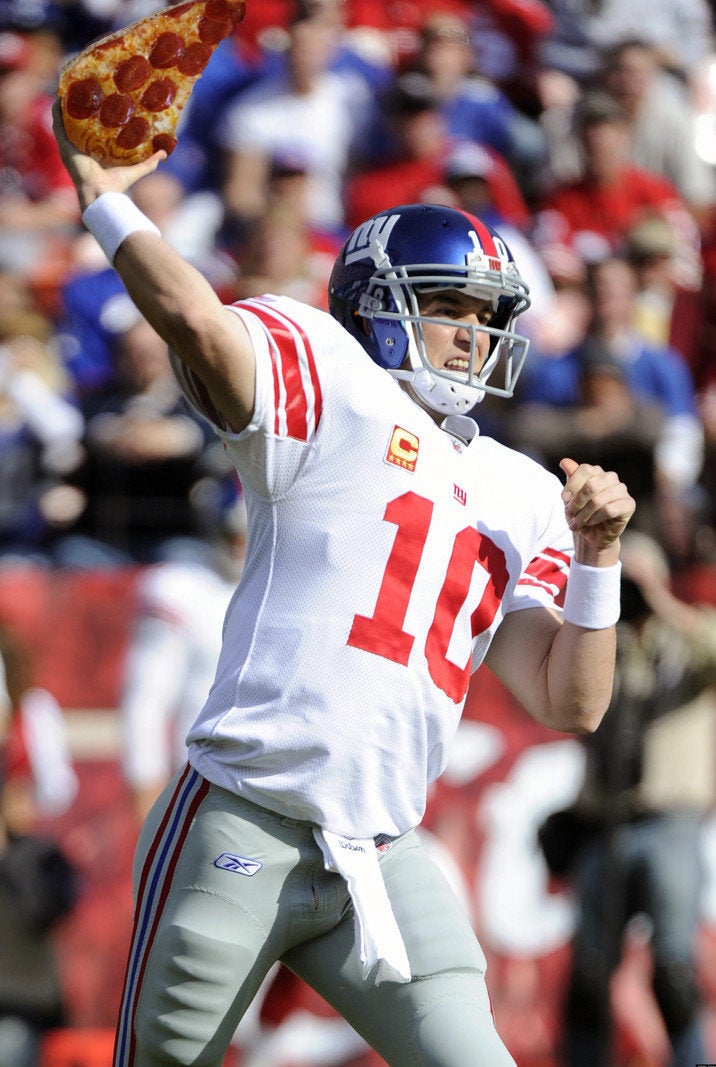 As the New York Giants prepare for the Super Bowl on Sunday, their favorite pizzeria is making sure players don't let homesick stomaches get the best of their game in Indianapolis.
General Manager Gaetano Corteo of Umberto's Pizzeria has answered the call of duty by flying out to deliver 15 signature pies to his favorite G-men. A volunteer police escort was even at hand to safely guide Corteo to La Guardia airport on Friday morning. Pies included Grandma, Buffalo, and Margherita.
Umberto's is apparently a tradition for the team, as the Giants have been ordering from the pizzeria for the past four seasons. The Post claims that throughout the current season, the three weeks they were unable to eat from Umberto's, they've lost.
Marketing manager Anthony Lopez discussed the good luck pies, "It's become a tradition in the sense that there were three games we missed [delivering to], and I believe those were games they lost...We're really excited about it. It's going to be a great game to watch."
Related
Popular in the Community