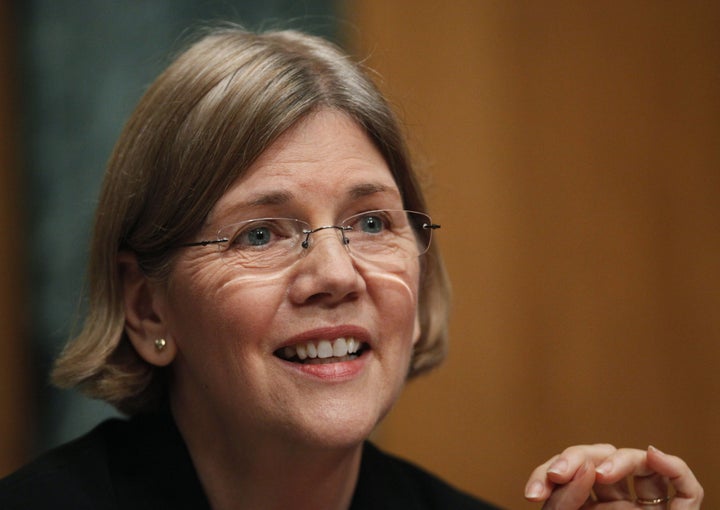 Elizabeth Warren is a "terrific candidate" to lead the newly created Consumer Financial Protection Bureau and is "very confirmable" for the job, White House spokesman Robert Gibbs told reporters Monday.
Progressive advocates, labor unions, House members and more than 100,000 petition-signers have been pressing the White House to name Warren to lead the bureau. Banking Committee Chairman Chris Dodd (D-Conn.) recently speculated that she may not be able to get the 60 votes needed to overcome a filibuster of her nomination; Gibbs' statement appears to be a direct rebuke of that skepticism.
"I would say Elizabeth Warren is a terrific candidate. I don't think any criticism in any way by anybody would disqualify her. I think she's very confirmable for this job," Gibbs said, echoing a deputy spokesperson who also expressed the White House belief that she could win confirmation.
Establishing that Warren is confirmable is a crucial step toward her nomination.
Support continues to build for Warren, the intellectual godmother of the bureau, in the Senate. On Saturday, Sens. Al Franken (D-Minn.) and Jeff Merkley (D-Ore.) expressed support for her.
Add Tom Udall to that list. On Friday, the Democratic senator from New Mexico sent a letter to the White House backing Warren, a copy of which was provided to HuffPost on Monday.
Republicans have objected that Warren has an "agenda" -- in the words of Sen. Richard Shelby (R-Ala.) -- and Wall Street lobbyists strongly oppose her.
Udall urged the president not to back down in the face of such opposition. "While some may argue that her passion will lead to overzealous regulation, Dr. Warren's work on the Congressional Oversight Panel has been evenhanded," Udall said in his letter. "Should you decide to nominate her to lead the Bureau, it will be a clear sign that the Bureau will be a champion for the American consumer, will stand up to unscrupulous actors and will not shrink from... fulfilling its mission under pressure."
Popular in the Community