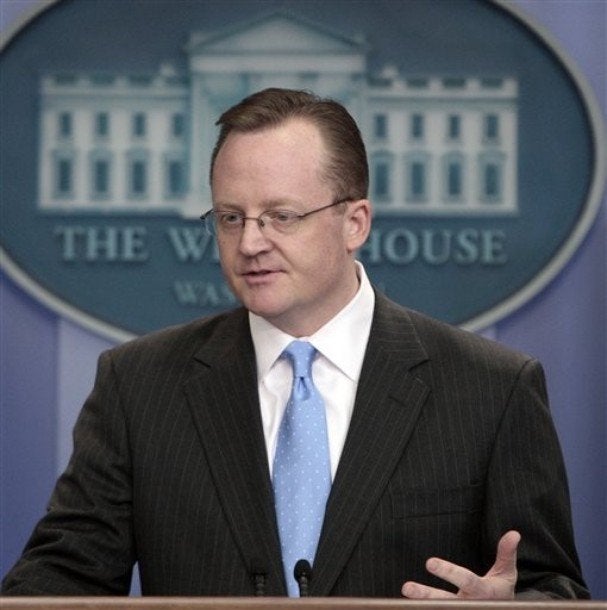 The Obama administration made the case on Tuesday that enough senators are now committed to passing reconciliation fixes to their own health care bill that House Democrats should feel comfortable passing that legislation as well.
Citing announcements and statements from at least 50 senators in support of reconciliation fixes, Press Secretary Robert Gibbs lauded the chamber's "willingness to move [those changes] forward and to enact those corrections into law." Gibbs suggested that this sign of commitment should persuade skeptical Democrats to pass the Senate bill.
"Obviously I think the commitments from the 50... demonstrates what we believed all along, which was obviously these two pieces of legislation needed to work largely in tandem as a correction to the bill that had previously passed the Senate and, we are hopeful, passes in the next few days in the House."
The capacity of the Senate to guarantee that it will make changes to its health care legislation could go a long way to providing House Democratic leadership with the breathing room to convince other members to support reform. As it stands now, high-ranking Democratic officials tell the Huffington Post that Speaker Nancy Pelosi (D-Cali.) is just a handful of votes short ("two at best," said one lawmaker) of the majority needed to pass the Senate bill alone.
The chances of closing that margin could be boosted if pro-life lawmakers accept the final product. On Monday, Rep. Bart Stupak (D-Mich.), a leading Democrat threatening to derail the bill, said he was optimistic that a compromise can be hashed out. Gibbs, likewise, said the White House "took [its] optimism" from Stupak's remark.
Even with so many issues unresolved, the administration on Tuesday continues to insist that it is on track to meet a self-imposed March 18 deadline for the House to pass the Senate bill. "I've heard nothing that would change that advice," Gibbs said.
House Democrats haven't been as optimistic -- undoubtedly aware of the many missed deadlines to this point. But in an appearance on MSNBC Tuesday afternoon, House Majority Leader Steny Hoyer (D-Mary.) predicted that the party will get a bill through the chamber
"I think we will have [the votes]," Hoyer said. "We are still working on what reconciliation can do and what it will include and then we will have to inform members of that and see what their view is."
REAL LIFE. REAL NEWS. REAL VOICES.
Help us tell more of the stories that matter from voices that too often remain unheard.