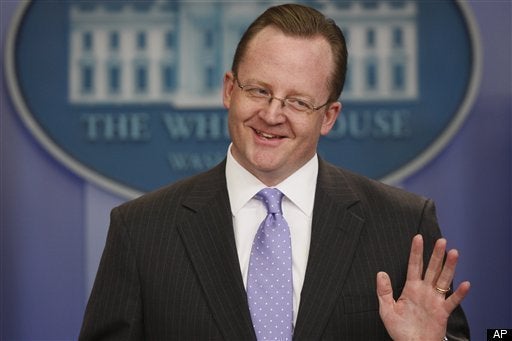 The Obama administration predicted on Thursday that the House of Representatives will pass the Senate's health care bill by the time the president travels to Asia on March 18.
"The president leaves for Indonesia and Australia on March 18," said White House Press Secretary Robert Gibbs. "And we believe and I believe that, based on conversations I've had in the building, that we are on schedule to get this through the House by then."
This does not mean that health care reform will be signed into law before the president goes overseas. The House still has to pass reconciliation fixes to the bill, which the Senate would then vote upon shortly thereafter. That could conceivably take place while Obama is away.
But based on conversations with members of his legislative team, who in turn have been in touch with Senate and House Democratic leadership, Gibbs declared: "We believe we are on schedule to get all this done.'
In offering up the March 18 deadline, the White House is choosing to go down a tactical path that failed them in the past. Earlier deadlines for passing health care legislation (either out of committee or through each chamber) have been glaringly missed. And it won't shock the political world if this final one fails to be met either.
House Democratic leadership has a heavy task in corralling the needed 216 votes for passage, with progressives skittish about the reach of the legislation, conservatives upset with the costs and the pro-life crowd willing to let the bill die over its abortion language.
Asked about the conservative camp and what the president is willing to do to win it over, Gibbs replied: "We are prepared to continue to have conversations with people about getting health care done."
"I think the president will spend a considerable amount of time with lawmakers and the public explaining the benefits of this legislation," he added, when speaking about the broader Democratic caucus.

Calling all HuffPost superfans!
Sign up for membership to become a founding member and help shape HuffPost's next chapter