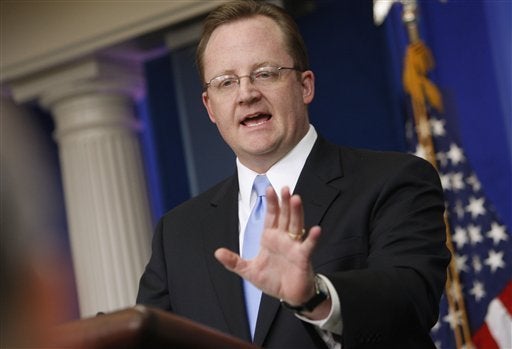 Batting down suggestions from longtime Republican Judiciary Committee member Orrin Hatch, Robert Gibbs said on Tuesday that the president would not have a nominee to replace retiring Supreme Court Justice David Souter in the next few days.
"It's not going to happen this week," said the press secretary, when asked to respond to comments made by the Utah Republican suggesting a choice was imminent.
At the tail end of the Tuesday briefing session, Gibbs was asked whether a decision could be expected sometime next week. He did not immediately have an answer.
Other than providing some detail on the timeline of a Court choice, the topic remained relatively un-addressed on Tuesday. Gibbs repeated the president's desire to find a nominee who was "best qualified for this position."
"Obviously, we want to move this process along in a timely fashion so that the next Justice can take over on the Court the next time the Court begins to hear cases in October," he added.
He also said that while Obama is looking for a "diversity of experience and background" in his Supreme Court choice, he also values experience "outside" of the legal world.