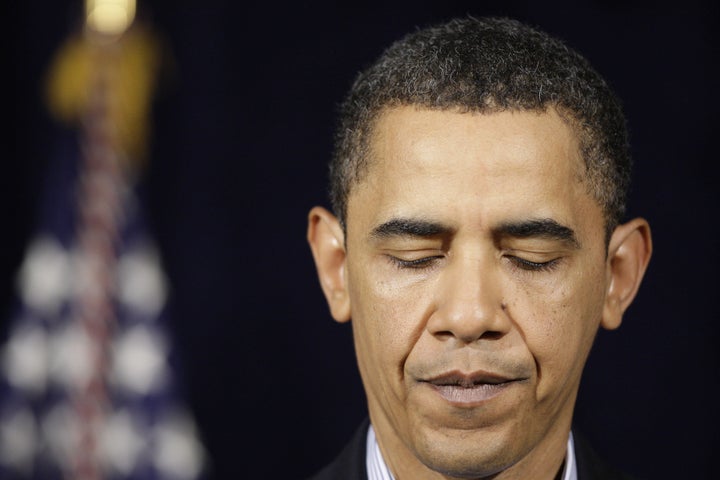 President Obama is "both surprised and frustrated" with the closeness of the Massachusetts Senate race, White House spokesman Robert Gibbs acknowledged on Tuesday.
Gibbs, during his daily press briefing, declined to get into the specifics of the president's frustration. Nor did he weigh too deeply on the implications of the race -- in which Republican Scott Brown seems poised to defeat Attorney General Martha Coakley, in the process eliminating the Democratic Party's supermajority in the Senate.
"Obviously the president went on Sunday, lent his support for Martha Coakley talked about why he believed she would be the best senator -- someone who has fought for middle-class, working-class folks in Massachusetts. We are going to have plenty of time to get in to the back and forth of all this and I prefer to do that when we know what the result is."
The most obvious result of an electoral loss on Tuesday would, of course, be to derail the passage of health care reform. But Gibbs stressed that a Brown victory would not diminish the possibility of signing a bill into law nor the president's commitment towards doing so.
"I don't think the president believes that... health care is a priority for him now. It will be a priority for him tomorrow."
Pressed repeatedly as to how a Democratic candidate could possibly lose in traditionally liberal Massachusetts, Gibbs pointed to an economic recovery effort that is somewhere between prolonged and stalled.
"I think there is a tremendous amount of upset and anger in this country about where we are economically," he said. "That is not a surprise to us in this administration, because in many ways we are here because of that upset."
UPDATE: Here is video from the presser:
Popular in the Community