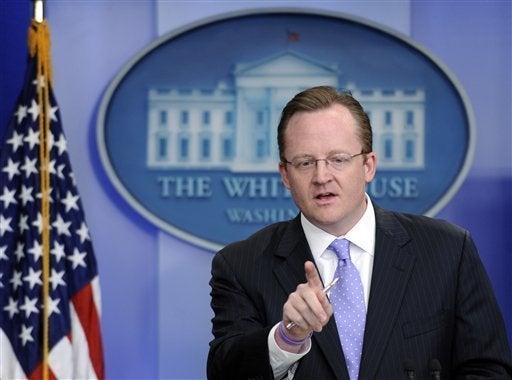 White House Press Secretary Robert Gibbs predicted on Tuesday that the Senate will pass an extension of unemployment benefits sometime next week after nearly a month of delays over the size and scope of the package.
"I think this president will press and my belief is the Senate will take up [the package]," said Gibbs, "and we will pass next week an extension of unemployment insurance."
Speaking at the daily briefing, Gibbs hinted that the White House and allied campaign committees will be monitoring the vote closely for electoral implications.
"As we go into the political season we talked about," he said, "we will get a sense of where people sit on the spectrum of helping the unemployed."
Along those lines, Gibbs noted for the second day in a row Sen. Jon Kyl's (R-Ariz.) insistence that an extension of unemployment benefits has to be paid for but an extension of the Bush tax cuts on the wealthy doesn't require accompanying reductions in spending or tax increases.
Should the Senate, as Gibbs hinted, finally act on unemployment insurance, it will mark an end to a depressing and telling fight that has taken place over the course of several weeks. Republicans, along with the occasional conservative Democrat (see: Sen. Ben Nelson) have objected to several variations of the package being considered, raising concerns about both the cost of the package and the philosophical message it sends to those who are out of work.
As a result, 2.1 million people who have been out of work for longer than six months have missed checks and the economy -- according to even Republican-leaning economists -- has been hampered in its recovery.