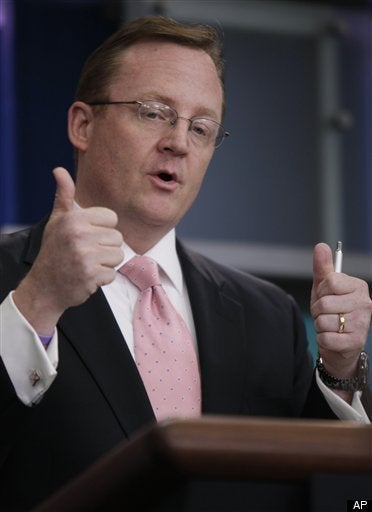 White House Press Secretary Robert Gibbs strongly suggested on Monday that President Obama will request another extension of unemployment benefits following the ones that the Senate is set to vote and pass on Tuesday.
The comments came amidst a grilling of the press secretary over the president's current support for extending unemployment benefits without offsetting the cost with spending cuts elsewhere. Gibbs defended the president's approach, calling unemployment benefits "emergency spending" at a time when the unemployment rate is 9.5 percent. Asked whether that same mindset would hold true at the end of November, when the soon-to-be-passed round of unemployment benefits expire, Gibbs replied:
"I think it is fair and safe to assume that we are not going to wake up and find ourselves at the end of November at a rate of employment one would not consider to be an emergency."
The press secretary did not offer a definitive number at which the employment situation in this country would suddenly become more tolerable. But he did arbitrarily note that a rate of 9 percent of 8.5 percent would not be "something at where [sic] you decide not to continue unemployment [insurance]."
The comments foreshadow yet another dramatic political battle between Democrats and Republicans in the Senate in late November. To date, there have been three failed attempts by Senate Democrats to get unemployment benefits extended in the current cycle -- resulting in 2.5 million people who have been out of work for longer than six months without getting insurance help. That group will get missed checks retroactively once legislation (likely) passes on the fourth attempt Tuesday. But even that legislation won't help a group of people known as the 99ers -- the long-term unemployed who have exceeded the maximum time to receive benefits.
Gibbs acknowledged on Monday that the current package being considered by Congress won't cover the 99ers. But he still deems it imperative to pass. And he accused the GOP of playing politics with the issue, having never protested emergency unemployment benefit funding when that party held congressional power.
"Given their history on this, given their votes on this, given their rhetoric on this, yes [it is political]," Gibbs said.
Popular in the Community