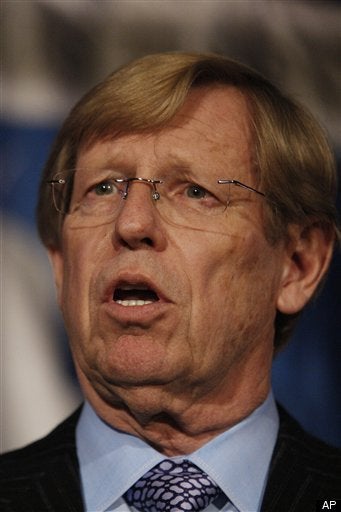 The fallout over the arrest of Harvard professor Henry Louis Gates Jr. for mouthing off at Cambridge police has culminated in high-powered global law firm Gibson, Dunn & Crutcher joining the fight against the disorderly conduct statute in Washington, D.C.
It all started in July, shortly after the Gates arrest (but before the beer summit), when D.C. police arrested Pepin Tuma, a 33-year-old D.C. lawyer, for singing a song they didn't like. He was walking with two friends along D.C.'s hip U Street corridor, and they'd been discussing the Gates arrest when they saw several squad cars making a traffic stop. Tuma thought it looked excessive.
In a process known as "post and forfeit," Tuma got out of jail by coughing up $35, but the risible arrest is still on his record. Police chief Cathy Lanier launched an investigation, and both the police department's Internal Affairs Bureau and the independent Office of Police Complaints have referred the arrest to the U.S. Attorney's Office for possible criminal prosecution of the officer.
Tuma is a former associate at Gibson Dunn. Now, attorney Bennett Borden is representing Tuma on pro bono basis in an effort to clear his name. Borden is filing a motion to seal the arrest record, and the firm is advising Tuma in his effort to get city lawmakers to change the disorderly conduct statute and the dubious "post and forfeit" process.
"I decided that I'm going to pursue every avenue I can in order to make sure this doesn't happen to other folks," Tuma told the Huffington Post. D.C. Council member Phil Mendelson is looking to revise the law; Tuma testified at a hearing on Friday. He said he hasn't made a decision yet about filing a civil suit against the city.
Gibson Dunn is known to many as the firm of Ted Olson, the prominent conservative lawyer who successfully argued Bush v. Gore in 2000 and who made a splash this year with his legal challenge to California's gay marriage ban.
"Pro bono work is a hallmark of Gibson Dunn," said Borden in a statement to the Huff Post. "We undertook this representation because it involves important constitutional issues and the proper scope of police power.
"We are working vigorously to clear Mr. Tuma's name and assist him as he seeks to advance the proposed legislation before the City Council to modernize the District's disorderly conduct statute. We are confident that as the [D.C. police department] concludes the investigation ordered by Chief Lanier regarding Mr. Tuma's arrest, that it will take appropriate action to avoid similar arrests in the future."
Civil liberties experts call police use of disorderly conduct laws to bust obnoxious citizens for constitutionally protected speech a widespread problem. But in the wake of the Gates arrest, the national discussion focused on race, drowning out the First Amendment issue.
"The amount of bad feeling that's generated by these kinds of practices is huge," said Harvey Silverglate, a prominent civil liberties lawyer, in an interview with Huffington Post. "It's very bad for society generally."
Here's how Tuma characterized what happened in his testimony:
"I merely expressed an opinion to my friends criticizing the misuse of police power. I did so in a way that was not disruptive or disorderly. And for expressing that opinion, I was roughly treated, handcuffed, and taken away to jail."
Chief Lanier and D.C. Attorney General Peter Nickles made the interesting decision to address Tuma's arrest in a public letter to Mendelson expressing opposition to changing the law. They wrote that it "would be a mistake to let this case in which an officer is alleged to have acted outside both the law and Department policy drive the current discussion about revisions to the law."
Popular in the Community