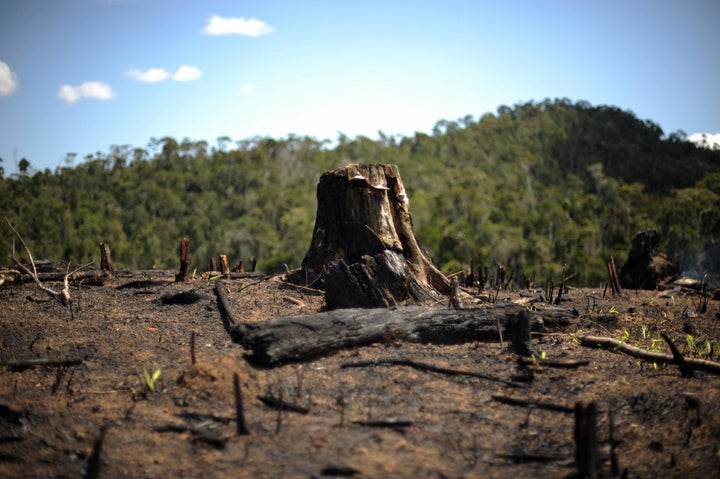 On August 24, agents from the Fish and Wildlife Service raided the facilities of my company, Gibson Guitar, and seized computers, hard drives, company records, and thousands of guitar fingerboards. The raid has caused economic loss to Gibson, created a political firestorm, and has ignited a furious debate around a seminal environmental protection statute -- the Lacey Act.

The Lacey Act, while not as well known as the Endangered Species Act, has protected plants and animals for over 100 years -- it is the oldest wildlife protection statute on the books today. Though it originally was designed to combat illegal trafficking in animals, its scope was expanded in 2008 to combat the illegal harvesting of timber which has contributed to massive deforestation of tropical hardwood forests. Gibson supported these changes. As a user of tropical woods it just makes economic sense to buy our materials from sustainable forests, and it makes moral sense to do so in a way that ensures the survival of these resources.

The recent raid of Gibson, however, did not come about because the wood was illegally harvested. Rather, the U.S. government alleges that the wood was imported in violation of an Indian export restriction designed to keep wood finishing work in India. To make matters worse, although the Indian government certified that the wood was properly and legally exported under this law, the U.S. Fish and Wildlife Service substituted its own opinion and reinterpreted Indian law. Its analysis suggested that if Gibson would just finish its fingerboards using Indian labor rather than Tennessee craftsman, there would be no issue.

As a lifelong conservationist, I am distressed that our government is using a law as important as the Lacey Act not to fight illegal logging but to enforce protectionist Indian labor statutes. This use of scarce governmental resources does nothing to further the critical environmental effort to halt global deforestation or to protect American jobs.

In the wake of the raid some have suggested doing away with the Lacey Act altogether. I don't believe that is the right answer. Rather than repealing the Lacey Act, we should make it stronger so that limited government enforcement dollars can be devoted to fighting illegal logging and poaching, not bureaucratic fights over international tariff codes. In the coming months, I will be working with Members of Congress and the Administration to do just that. We should create a compliance system so that businesses can know -- before they buy wood and other plant products -- whether or not they are complying with the Lacey Act.

One of the key agencies charged with implementing the law is the U.S. Department of Agriculture. It lacks the resources needed for the task at hand. We should establish a voluntary pre-certification program, where businesses would pay the USDA to inspect the legality of shipments. This certification process would ensure lawful wood sourcing throughout the supply chain so that a consumer buying a guitar knows that it was made with wood purchased from a sustainable source recognized by the U.S. government, and that the innocent owner is not at risk of violating the law. Wood, and products subsequently made from the wood, that has been imported under this program should be clearly labeled so that consumers can make informed choices. This system would enable the U.S. to better manage enforcement efforts by allowing it to focus on imports that have not been certified as compliant.
The U.S. should also use the power of the marketplace to encourage sustainable harvesting practices in countries whose forestry systems are rife with graft and corruption. By establishing a country certification system, the market will pay a premium for wood from certified complaint countries -- that will encourage other countries to improve their own harvesting practices. So long as the financial rewards are greater to take a bribe or to graze cattle than to protect a forest we will continue to see clear-cutting and environmental degradation. Only by ensuring that there is an economic benefit to preserving ecosystems and sustainably managing them, both here and in the developing world, can we truly ensure that these vital forests are preserved in perpetuity.
Related
Popular in the Community