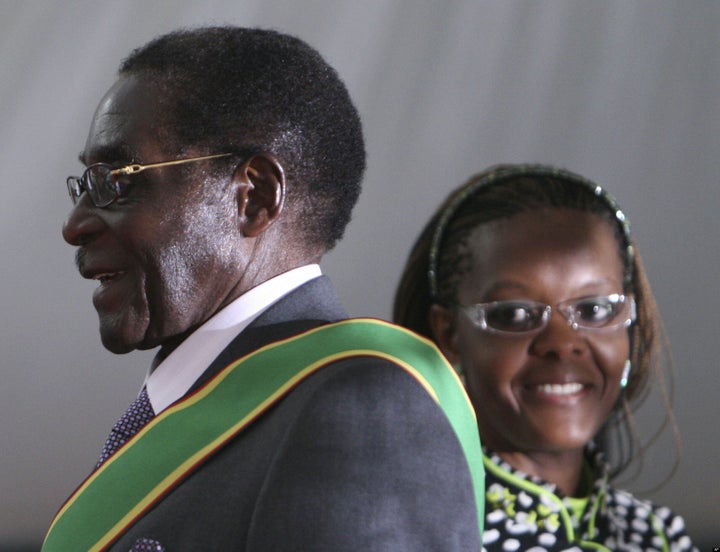 Zimbabwean President Robert Mugabe's wife is rumored to have had a five year affair with one of the president's best friends, a South African newspaper reported on Sunday.
Mugabe was told of the alleged affair by his sister, Sabina, as she lay on her deathbed in the Zimbabwean city of Harare after a short illness. Reports stated that a trusted bodyguard, Cain Chademana, who was present at the time of death and is said to have admitted to also knowing about the affair, has been found poisoned.
Grace Mugabe, who is 41 years younger than the president, has been accused of extramarital affairs before. One purported paramour, Peter Pamire, died mysteriously in a car accident, while another, James Makamba, fled Zimbabwe.
Gideon Gono, the most recent man to be linked with Grace, was personally appointed as the head of the country's Reserve Bank by Mugabe in 2003. He is the first politician from Mugabe's inner circle to be romantically linked to the president's wife, which is said to be fueling Mugabe's anger.
President Mugabe was described as "devastated" at his sister's funeral, although whether this was due to her death or her shocking revelations was unknown. Grace has been embroiled in family feuding over her husband's wealth as Mugabe, 86, struggles with poor health. Some have said that the affair accusations are part of a campaign to discredit Grace.
Related
Popular in the Community