Deep abdominal breathing encourages full oxygen exchange — that is, the beneficial trade of incoming oxygen for outgoing carbon dioxide. Not surprisingly, it can slow the heartbeat and lower or stabilize blood pressure.
Buddhist meditation disciple Hwansan Sunim also shares that by practicing correct breathing techniques "we can learn to regulate our mind."
"This, in turn, means that by breathing correctly, we can learn to eradicate some of the suffering that we experience in states of fear, anxiety, rage, loneliness, and depression," he wrote in an April blog post that offers guidance on Breath Counting Meditation.
Need some more inspiration to relax? Check out some of these soothing videos below.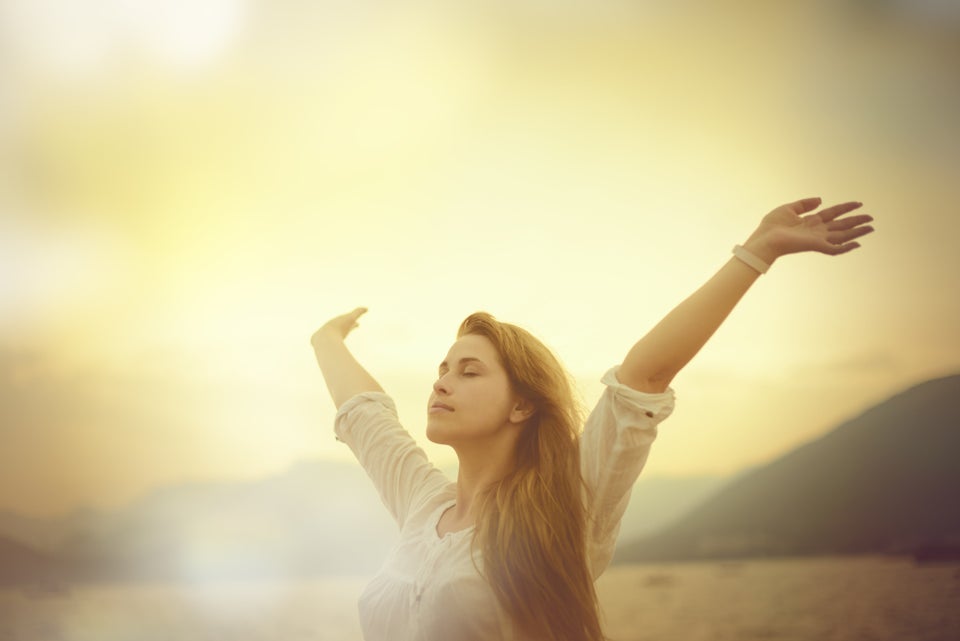 Affirmations To Help You Feel Relaxed