HuffPost may receive a share from purchases made via links on this page. Prices and availability subject to change.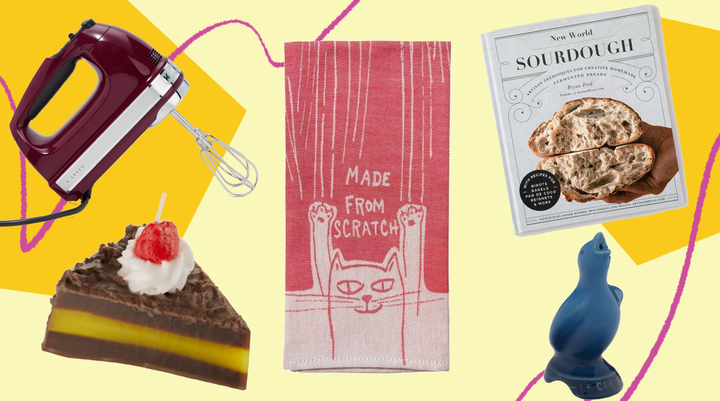 You probably have a friend who has gotten really into baking — like "Great British Baking Show"-kind of baking that involves piping, layering and too many crumb coats to count. They probably know a recipe or two for soufflés like the back of their hand.
Now that it's almost the holiday season, you might be looking to get that friend a gift that'll celebrate just how good they got at baking this year, so we went ahead and found the perfect presents that every baker kneads.
Below, gift ideas for the baker who has everything:
The ultimate apron that can do it all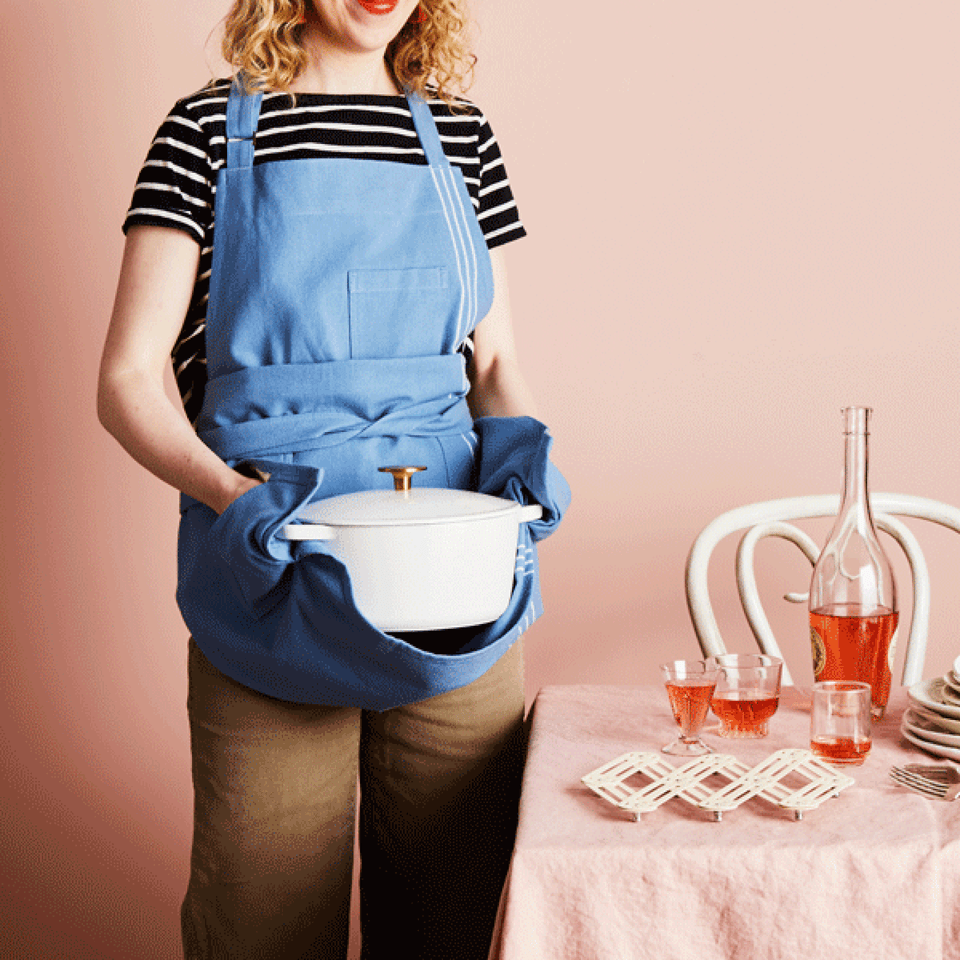 A floral tray to have all their eggs right where they can see them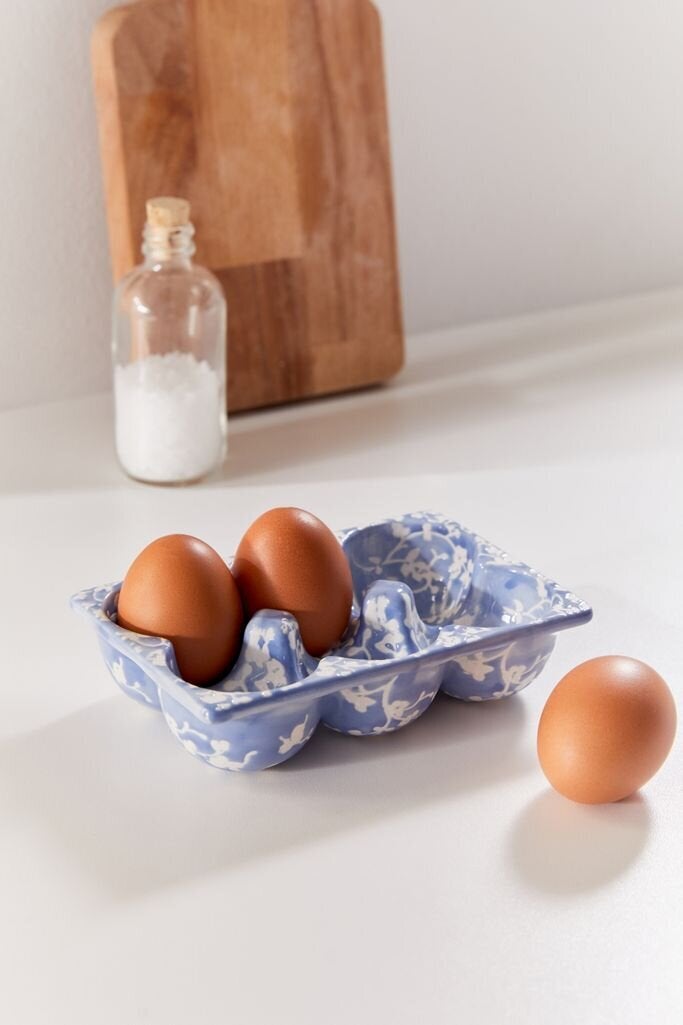 A set of measuring cups you won't mind on the counter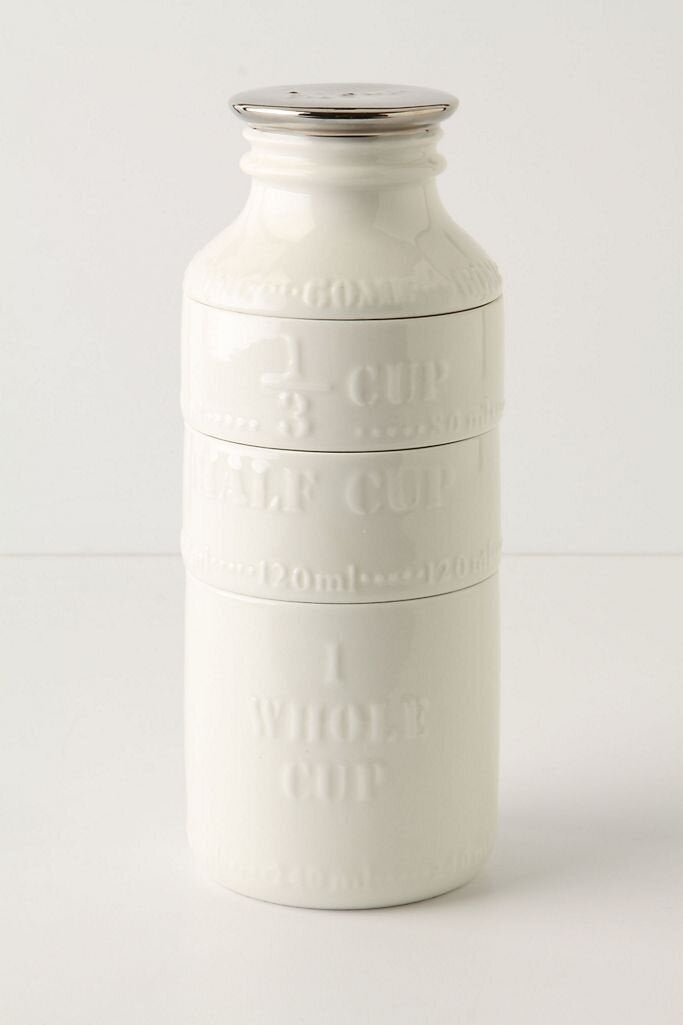 A hand mixer so they won't have to whisk too hard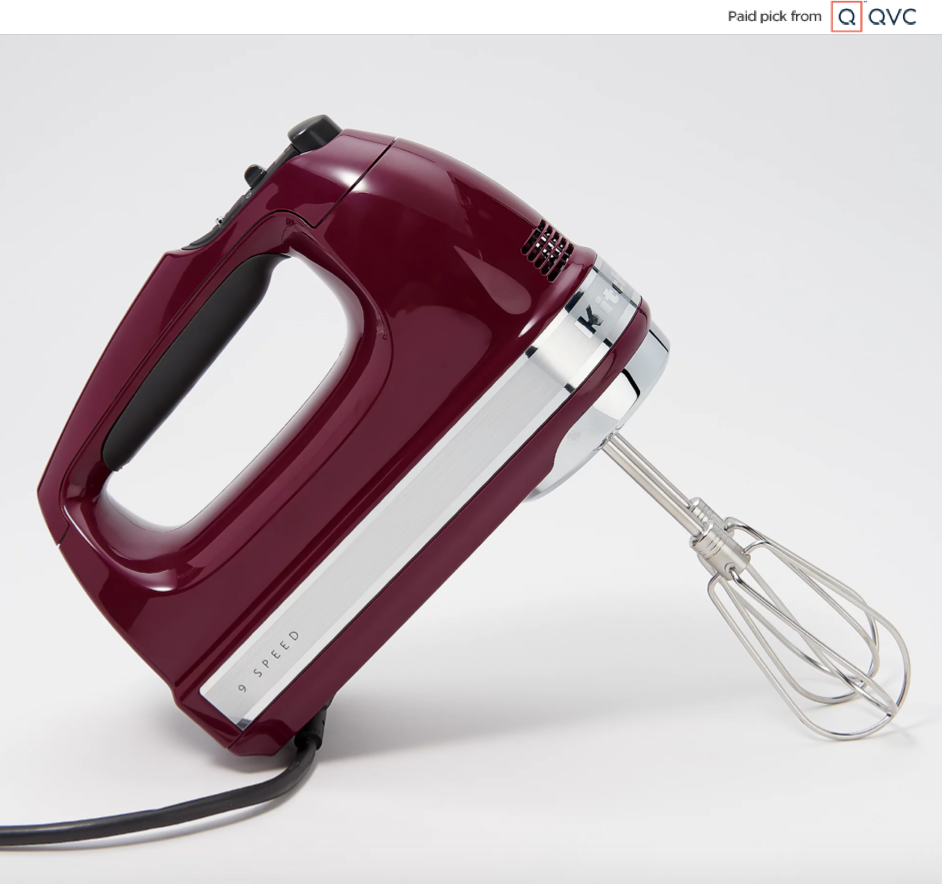 A cake candle that looks good enough to eat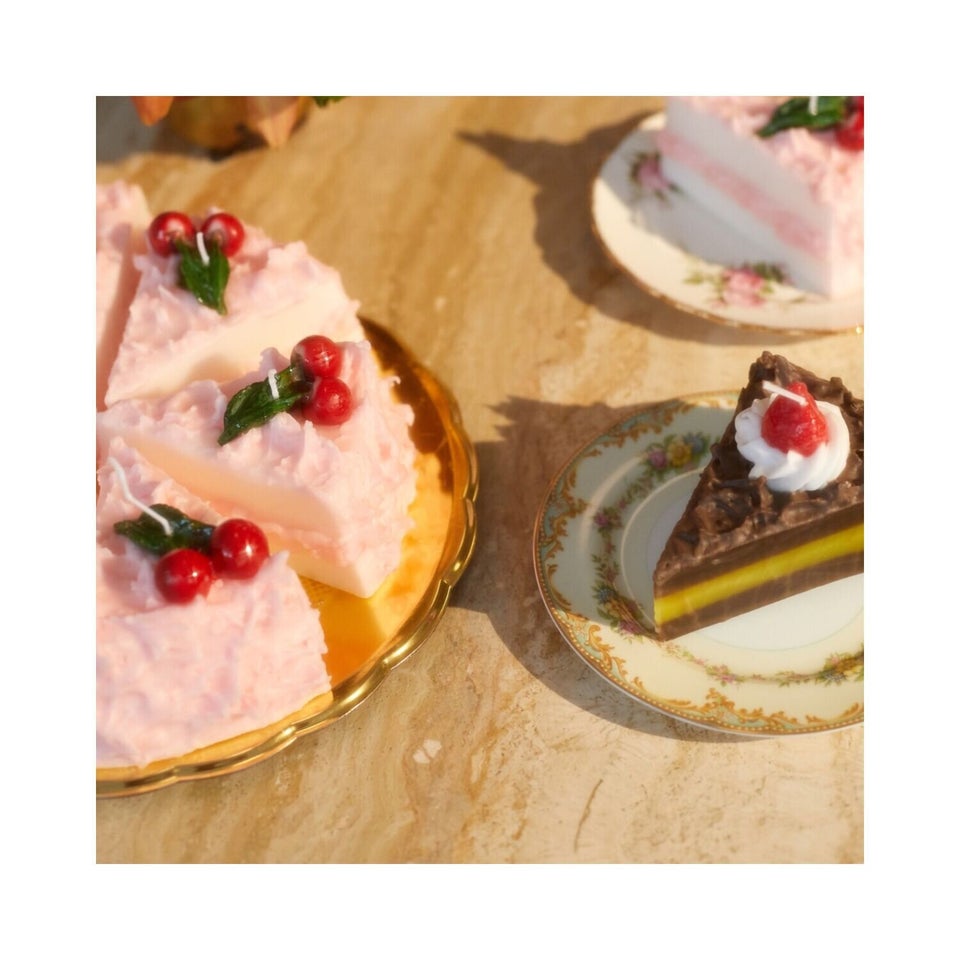 A dish towel for those who don't take shortcuts (and love cats!)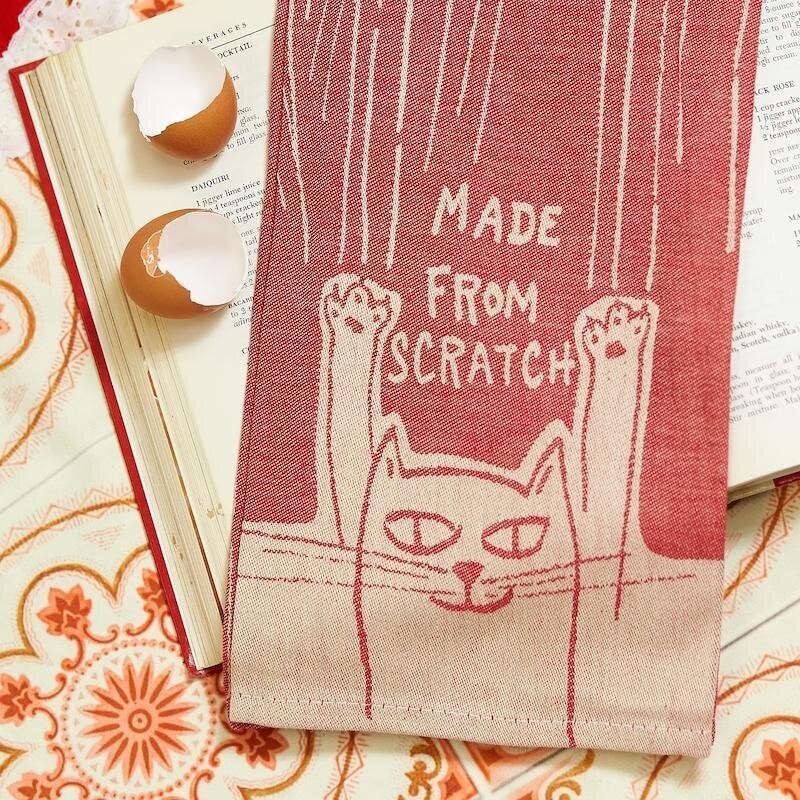 An oven rack pull so they don't burn their fingers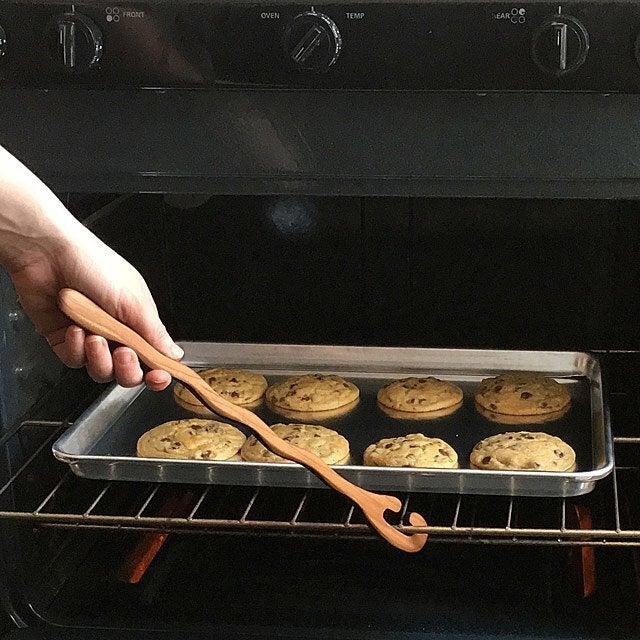 A trio of mixing bowls to mix it up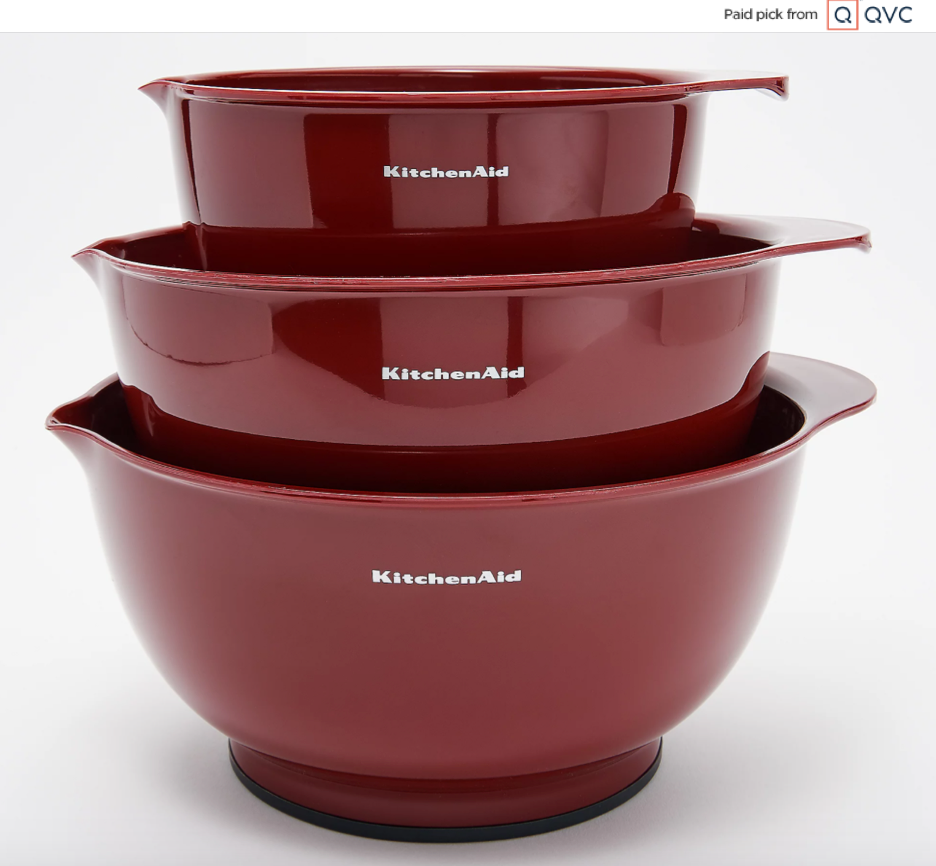 Pie crust molds that'll fill them with joy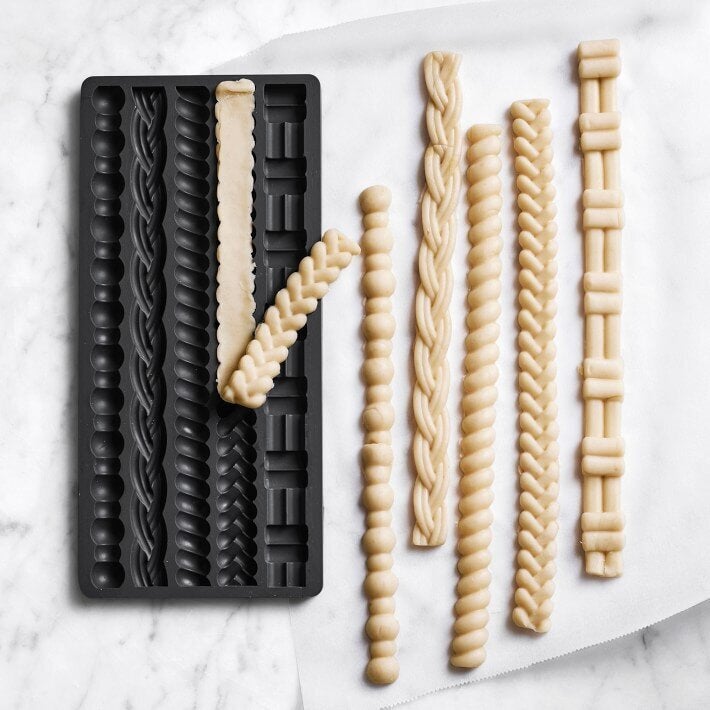 A cake stand that's more modern than the one from their mom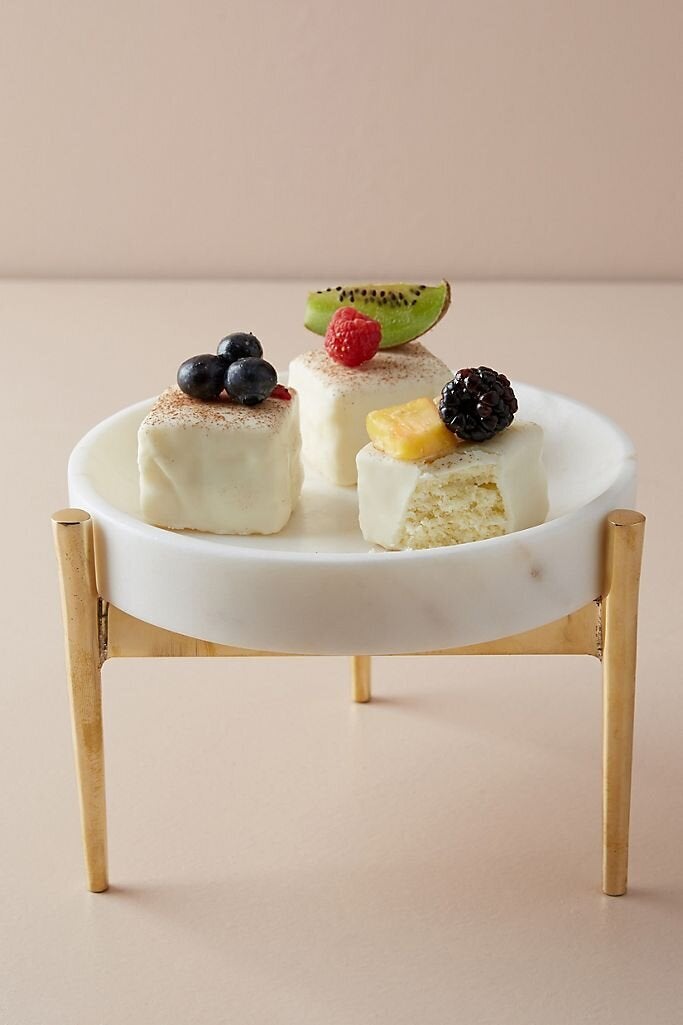 A market tote to go hands-free at the farmers' market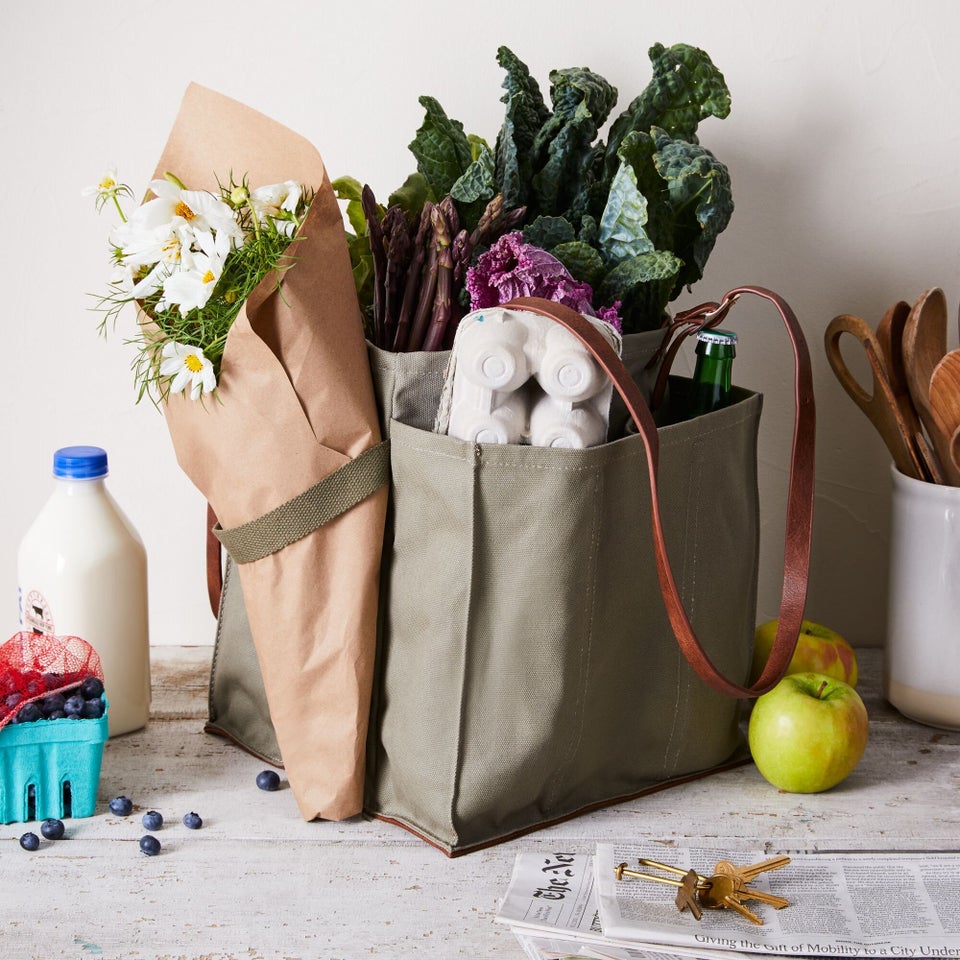 A set of baking dishes from a fancy French brand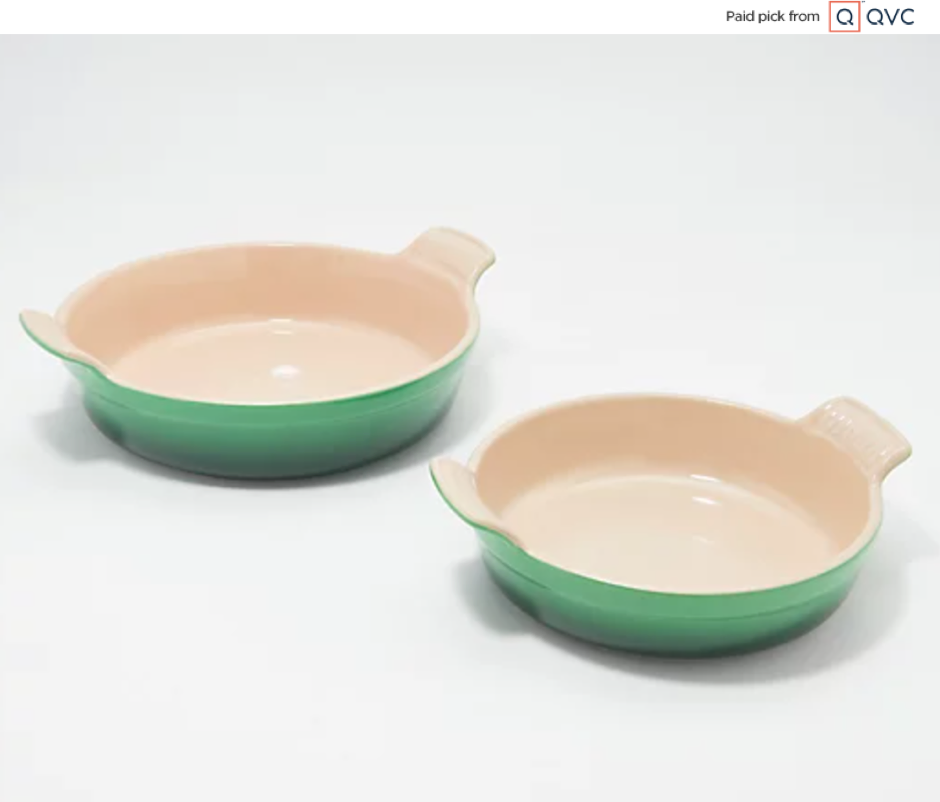 A stainless steel spatula to avoid breaking the brownies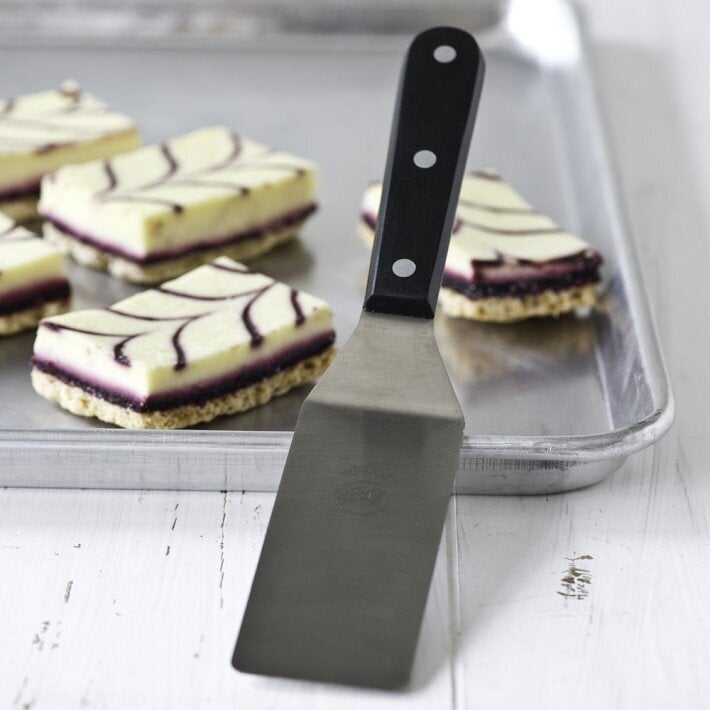 A bread bin for baguettes and bagels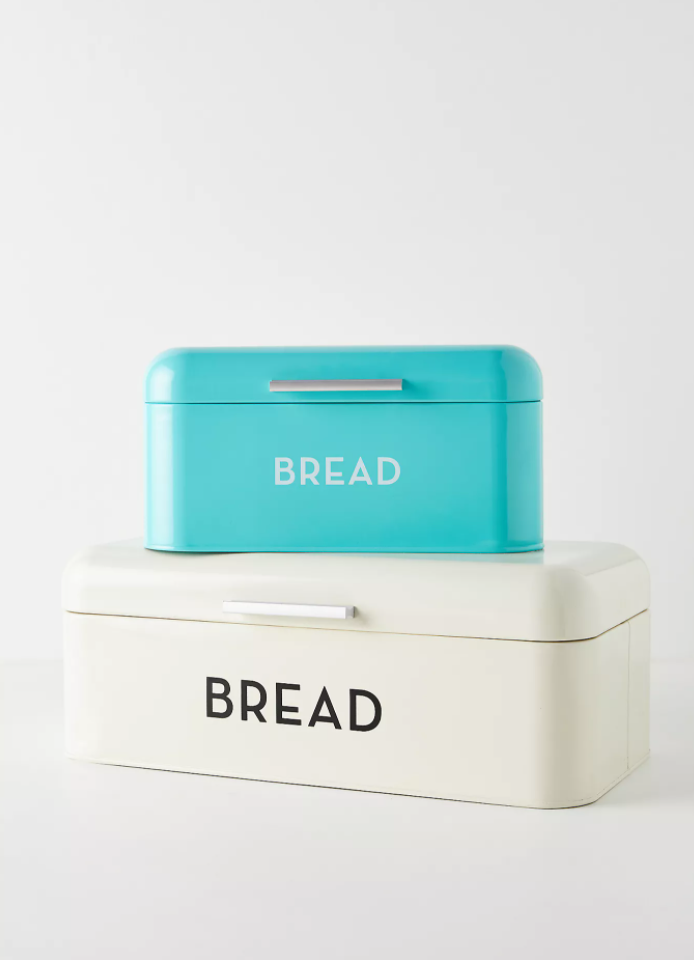 A minimalist's guide to making sourdough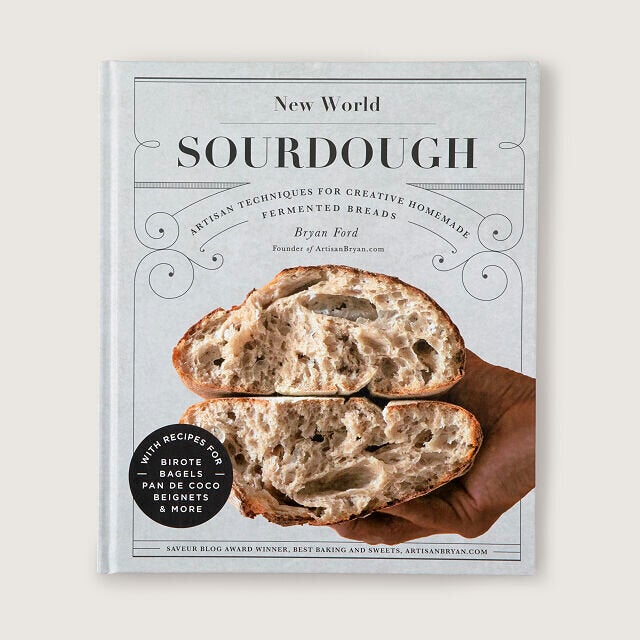 A colorful set of knives to chop away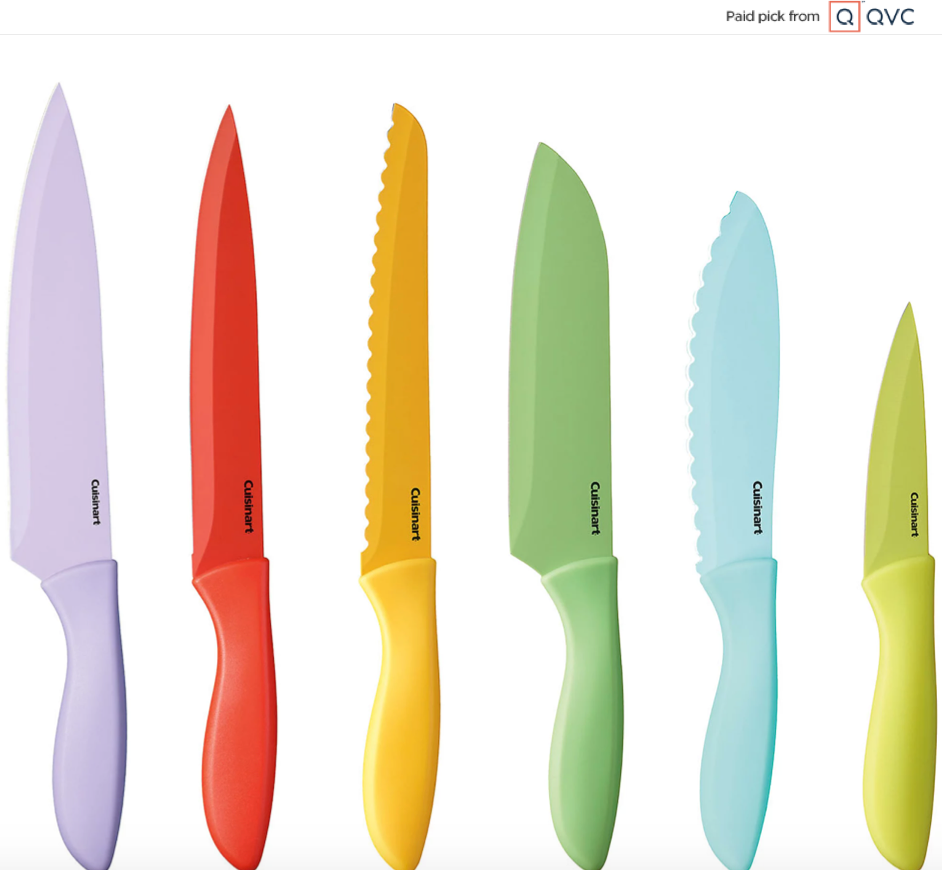 An old-fashioned pie bird to stop soggy bottoms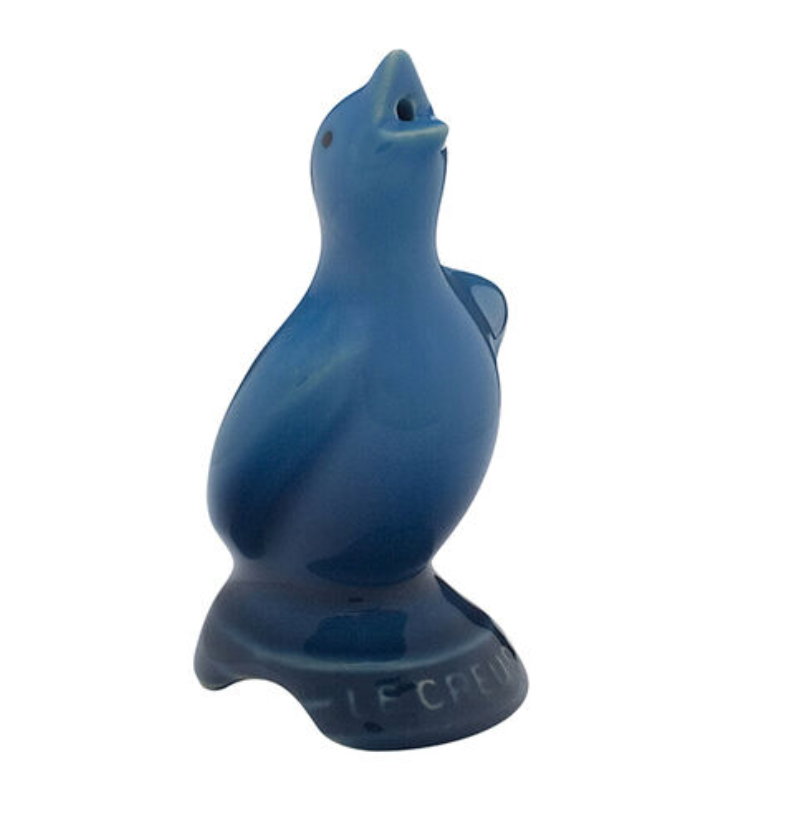 A rolling pin that can roll with the punches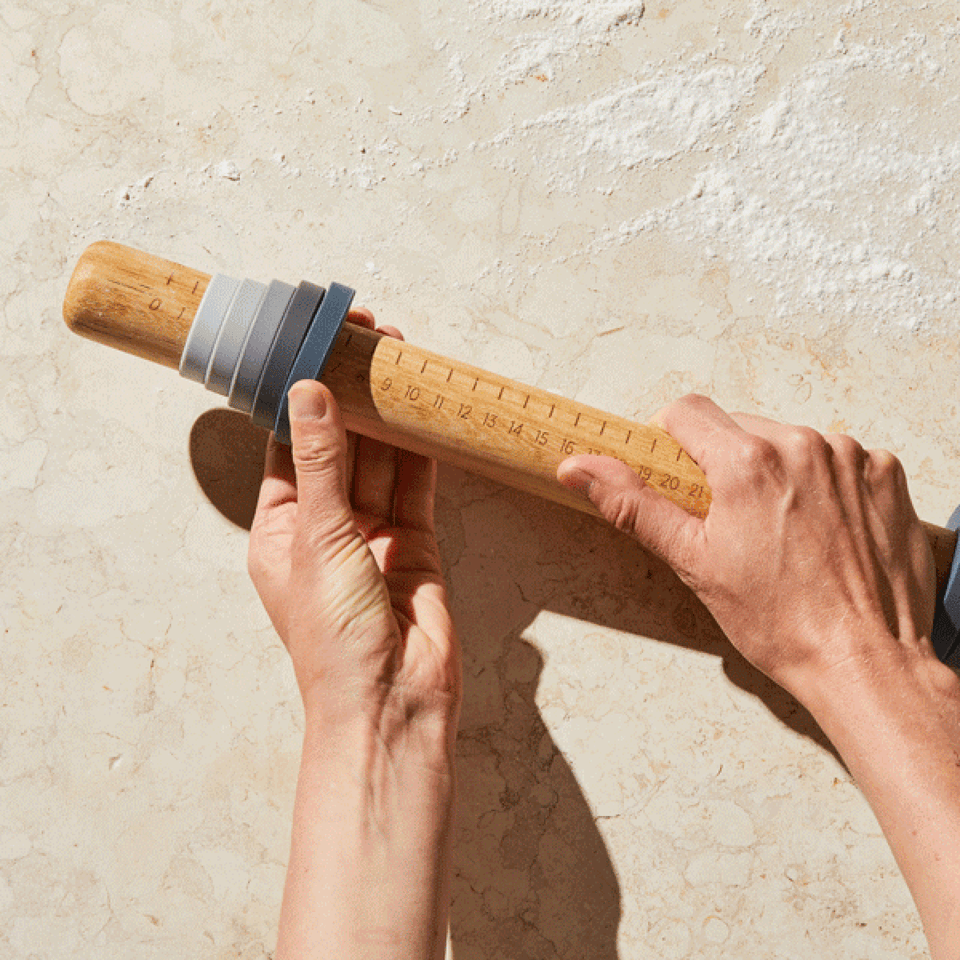 A cookie cutter set that's out of this world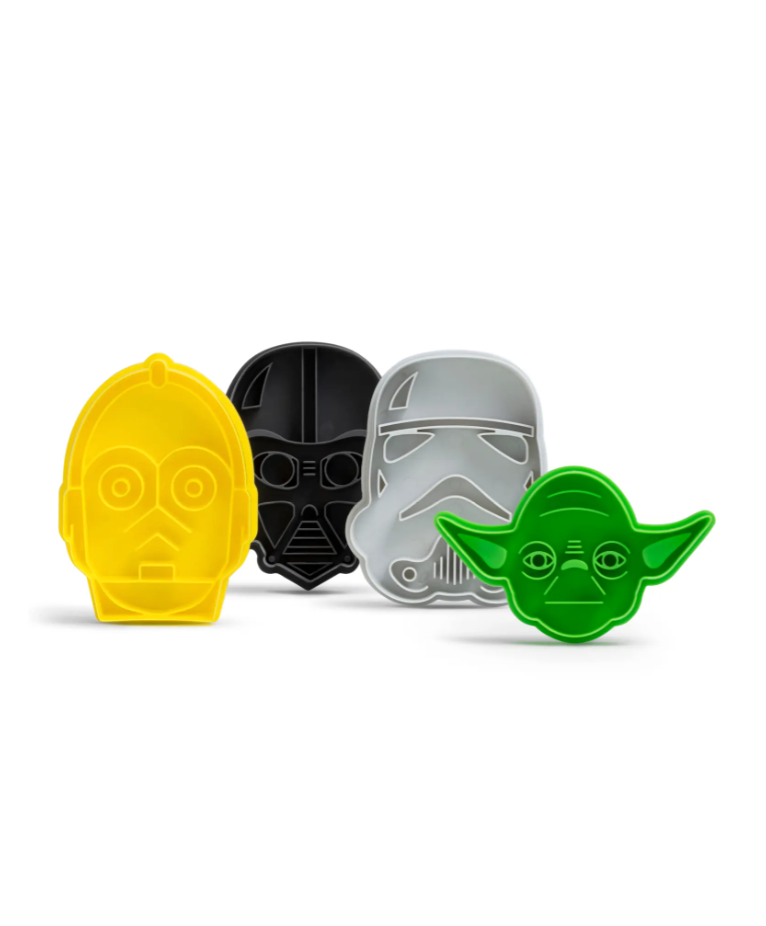 A rosebud cake pan that's better than a bouquet