We all have that guy in our lives. The one who thinks it's fine to wear white socks with black shoes, who wears a football jersey when he's not watching football or who thinks turtlenecks are okay.
Maybe he's your dad, or your brother or your boyfriend. Either way, there are some dudes out there who could use some direction in the wardrobe department. And what better time to give him the hint than during the holidays?
So, to help get him on his way to better grooming habits and a not-so-dreadful closet, we've rounded up 13 great holiday gifts that will slowly convert him into a dapper dude.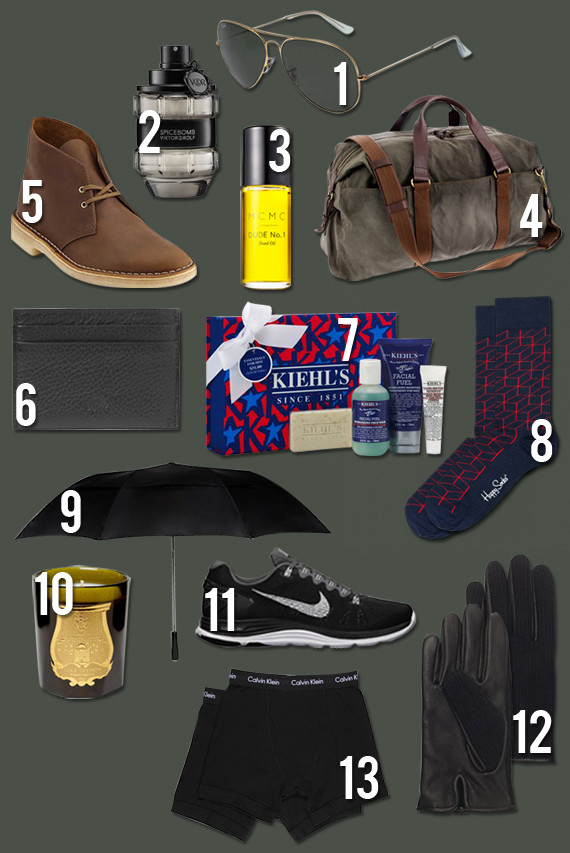 Photo/Art: Raydene Salinas
1. Aviators because they look good on practically everyone and will hopefully make him ditch his Oakleys. (Ray-Ban Aviators, $144).
4. A canvas bag because it's durable, affordable and most likely much better than whatever else he has been using to haul his stuff around. (J. Crew Abingdon Weekender, $198).
Maybe if we casually tape pictures of these men around the house, our guys will get the picture: