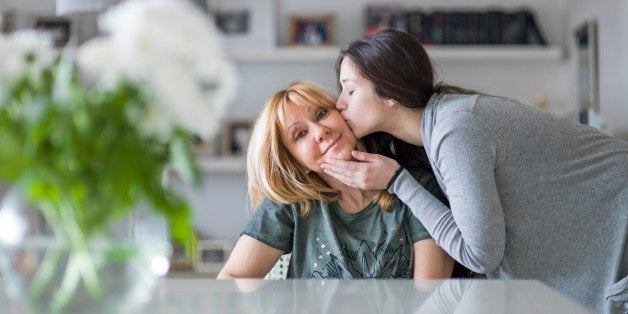 Another gift-giving holiday is upon us, and this time it's Mom's turn to be pampered and showered with attention. However, the perfect gift for her isn't as obvious as the wooden trains you bought your nephew for Christmas. Of course your mother will warmly thank you for the (cheap) candle from the pharmacy and those (grocery-store) flowers that you bought on your way to brunch. But the flowers will be dead after two days. And that candle? Almost surely going to be regifted to your cousin for her birthday seven months later. Clearly, neither fits her taste. This woman spent how many hours in labor with you? Took care of you through how many sleepless nights when you had the flu? Kissed how many of your ouchies to make them better? You at least owe her a gift that she will actually use and genuinely enjoy.
She taught you about the world and how it works and opened your eyes to new experiences when she could. We're teaming up with March of Dimes to come up with great Mother's Day gift ideas for moms of many interests that will allow the two of you to share new experiences and broaden your horizons. No way these presents end up in the regifting pile.
If Mom spends most of spring digging in flower beds . . .
Anyone with a gardening mom knows she can be extremely picky with flowers. Instead of giving her the seeds that may not fit with the rest of the landscape she has so carefully plotted out for this season, sign the two of you up for a floral-arranging class. Flowers and plants are her thing, and this way she can take what she already knows really well and apply it to a new skill involving flora. Alternatively, you could also schedule a warm day to dig into the dirt and help her plant for the season. She will value the time you get to spend together and will enjoy sharing her knowledge with you. With any luck, some of her green thumb will rub off on you and you can revive that ficus in the corner of your apartment.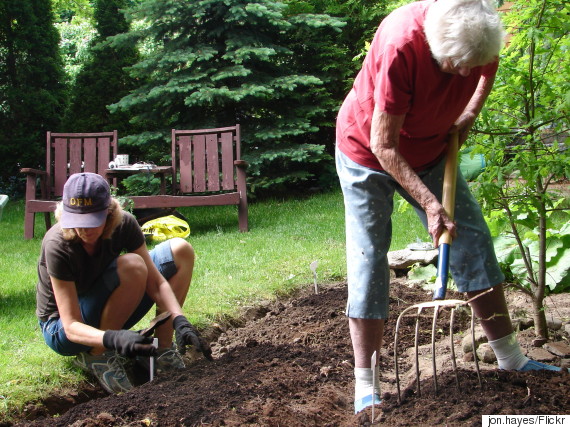 If Mom has lots of food-stained aprons and cookbooks with the bindings taped . . .
Sleeves rolled up and flour dusted on her jeans, your mom is a culinary savant who could match meals with the likes of her Food Network favorites. On the higher-priced end, markets like Eataly offer chef workshops that invite guests to learn how to make fresh spring pasta or ricotta cheese in hands-on cooking classes. Choose a class that works within a cuisine you know your mom enjoys, but focuses on a dish that might be more complicated than what she usually cooks at home. To sweeten the deal, neither of you have to do any of the dishes.
These workshops can run upward of $100. An alternative would be to update her recipe book repertoire by introducing her to the wonder that is Pinterest (if she isn't already obsessed with it). Then she can use this DIY kitchen tablet holder you made for her as she experiments with the abundance of new recipes she's pinned to her board.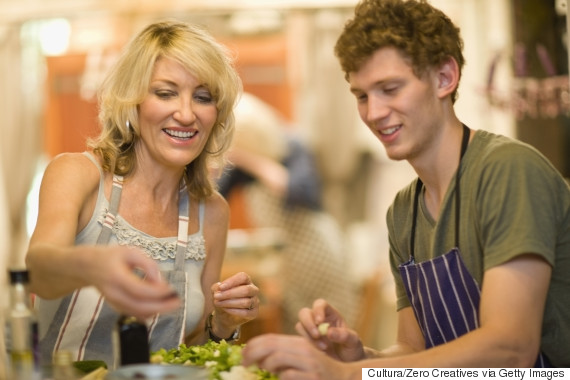 If Mom loves a good art museum or gallery show. . .
BYOB paint parties, where you and your friends drink bottles of wine while trying to re-create van Gogh's "The Starry Night," are a great time. Sign yourself and your mother up for a brunch-time session. Many of the studios that do paint nights also offer mimosa-fueled morning painting events and will even provide the orange juice. Mom can paint her own Georgia O'Keeffe flowers that, by the end of the three hours, may or may not look like they shared the Champagne. Pro tip: Check out online deal sites like Groupon or Living Social for discounted admission. Sometimes you can find a venue nearby costing as little as $30 a person.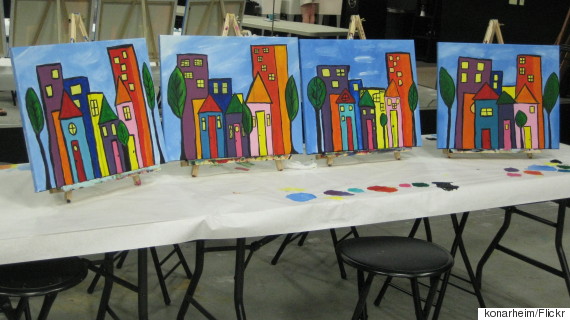 If Mom still has a CD binder that you have to sit on to zip closed . . .
Make your mom a Spotify playlist or a Pandora station of her favorite songs and artists. If she needs a bit of help joining us in the digital age, then create an account for her, download the most user-friendly app option and give her a tutorial. And for her immediate enjoyment, make her a mix CD to listen to until she gets the hang of using Internet radio or music downloading apps on her own. It'll remind her of you every time she listens to it. Or go one step further and snag the favorite child award by adding heartwarming songs that remind you of her. Boys II Men, "A Song for Mama" for the win.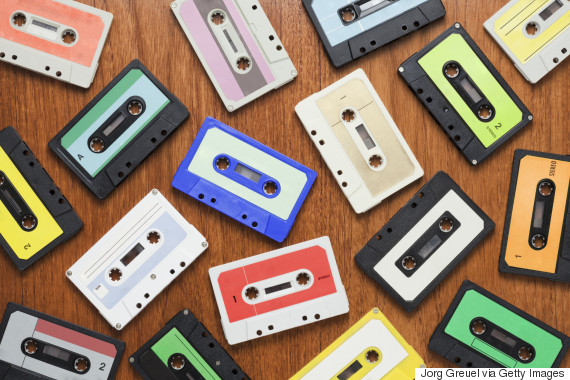 If Mom has entire bookshelves of perfectly organized photo albums . . .
Step one: Scan and digitize some treasured family photos and save them to the cloud so that she can pull them up anywhere. Step two: Introduce her to photo sharing and printing websites like Photobucket or Shutterfly. Step three: Get her thinking outside the photo frame. Use her photos to create a photo calendar or a cozy photo blanket. Thanks to her albums' strict chronological system, you can even match photos from past holidays and birthdays to appropriately correspond on the calendar. If she's feeling a bit out of step with the lives of her children, make her an album of a year in review, compiled by you and your siblings. Include the activities you did, the trips you took, the people you met. Because let's be honest, she's probably the only person on Earth who actually wants to look at pictures of your kayaking trip.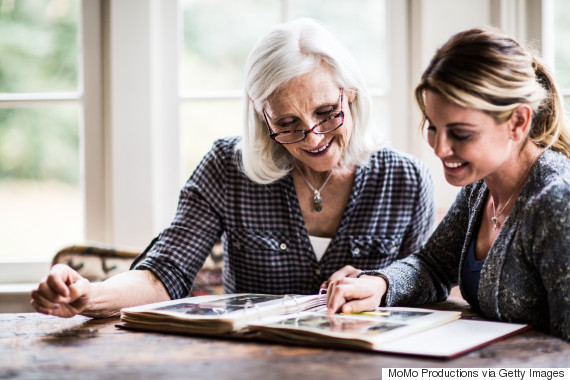 If Mom is a firm believer in cocktail hour. . .
You and Mom can get your muddle on and shake things up at a mixology class. Some bars even host weekly "clubs" at which attendees mix drinks using a particular type of liquor, learn the interesting origins of spirits and the history behind famous drinks. Sometimes food is even included in the total cost of these "club" meetings. (Because some sustenance will be important.) If she loves a good cocktail but mixing them isn't really her thing, then do it for her by infusing her favorite flavors into liquor.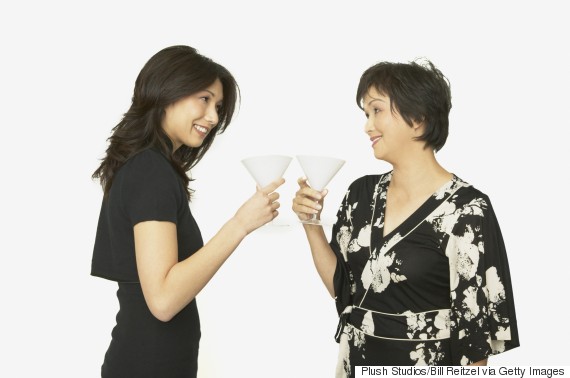 If Mom is a crusader for the common good . . .
Enduring the unpredictable nature of offspring (both small and full-grown) should be enough to qualify mothers for humanitarian of the year awards. And then there's moms who go above and beyond by sharing their care and kindness with those outside of their family circle. For this type of mom, use Mother's Day as an opportunity to join her in charitable work by volunteering together.
There are other ways to give back that don't involve volunteering. Even dining out together can have charitable results. Take her to one of Chef Emeril Lagasse's restaurants. In partnership with March of Dimes, participating locations will allow you to add a donation to your check at the end of the meal.
If shopping is more your thing, take Mom to Alex and Ani to collect matching charm bracelets that commemorate shared moments together and include this "Special Delivery" bangle, for which proceeds go to charity. It will act as a reminder to keep up the good work.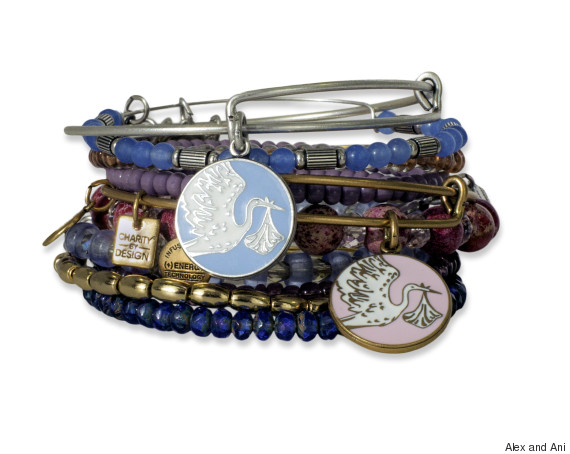 Mom has given you so much over the years, pay it forward this year, and give mom a gift that gives back. This Mother's Day, join the March of Dimes and our partners, like Bon-Ton, Mud Pie and A&E Jewelers in celebrating the people responsible for the opportunities each and every baby has, our moms and dads. The guardians of our health and safety before and after birth. When you shop for mom from these partners, you're helping babies get a healthier start in life. From a beautiful bauble from Mud Pie, A&E Jewelers or ALEX AND ANI to a purse, scarf or something else mom would never splurge on for herself, the most thoughtful gift is the one that gives back. For more about these special offers, click here.