This article was updated on Nov. 5. HuffPost may receive a share from purchases made via links on this page. Prices and availability subject to change.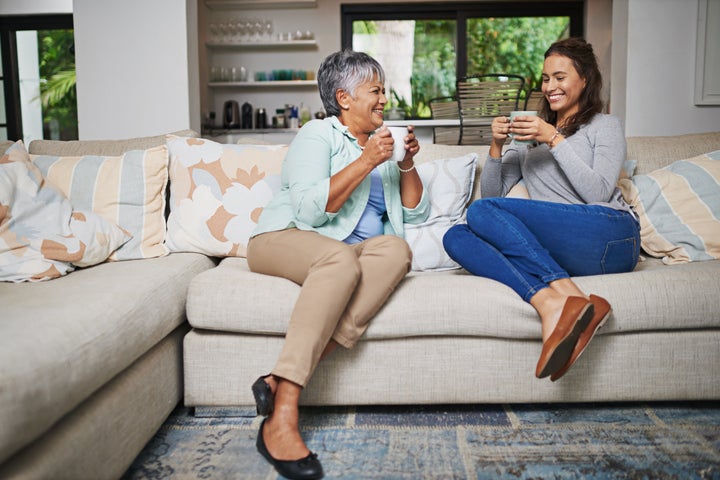 Chances are you probably haven't seen some of your loved ones in awhile in our age of social distancing. But you might be looking forward to having more time to catch up (even if it's just virtually) as the gift-giving season rolls in.
One thing is for sure, you should get them something that they'll actually use and love. You don't want to overspend on a gift that will just sit somewhere on a shelf.
It's easy to overthink gifts for older parents ― like some gadgets seem too complicated and fragrances feel a bit cliché ― but you don't have to. Instead, your best bet is to give them gifts and experiences they won't normally get for themselves, or things that will make their lives easier.
That's why we've done the hard work for you by pulling together a list of useful gifts for older parents for this holiday season, including a key finder when they forget and wine purifier for when they need a glass (or two). We couldn't leave out ones that are particular to these strange times, of course — like a wireless charger and sanitizer for their phones and face mask rack so they stay organized before going out.
Take a look at our 17 favorite gifts for grandparents and older parents below: