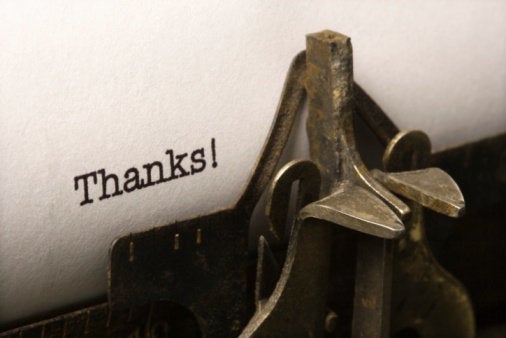 If you think Thanksgiving is the best time to feel thankful and express gratitude, think again. The world is evolving, consciousness is expanding -- or let's hope so -- and there is more literature today indicating how the power of gratitude might actually improve your health.
The notion of giving thanks is explored by some of today's top scholars and luminaries. These authors suggest that expressing gratitude significantly alters your quality of life.
Here are just a few of the books on this topic: Thanks!: How the New Science of Gratitude Can Make You Happier by Robert Emmons delves into the idea and illuminates the "positive psychology" movement.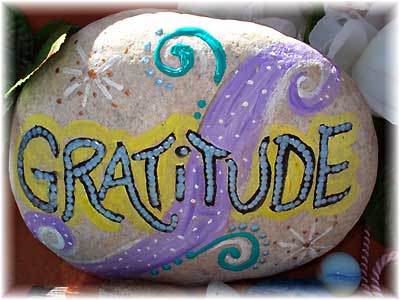 Meanwhile, Count Your Blessings: The Healing Power of Gratitude by John F. Demartini wanders into deeper territory, suggesting that people be happy for what they have -- right now. It then goes on to showcase a number of actions that can be taken to live a life filled with positive outlook.
Then there's Thank You Power: Making the Science of Gratitude Work for You by Deborah Norville, which clearly informs readers that gratitude is the true key to discovering your "life potential."
That's all delicious, and gratitude is yummy, but what about the flipside? What about those people who, for instance, are, on occasion, being thanked? What about receiving praise? Do people accept "praise" that often -- that easily?
Are we really that receptive to the gratitude coming toward us?
Well, I had to know. So I hit the streets of sunny Santa Cruz, California, for the first in a series of chat fests dubbed, "The Gratitude Experiment." Take a look:
Related