Even your pets should be able to enjoy the holiday season with new toys and tech to keep them healthy and happy. We rounded up our favorites that kept our beloved furry friends happy and excited.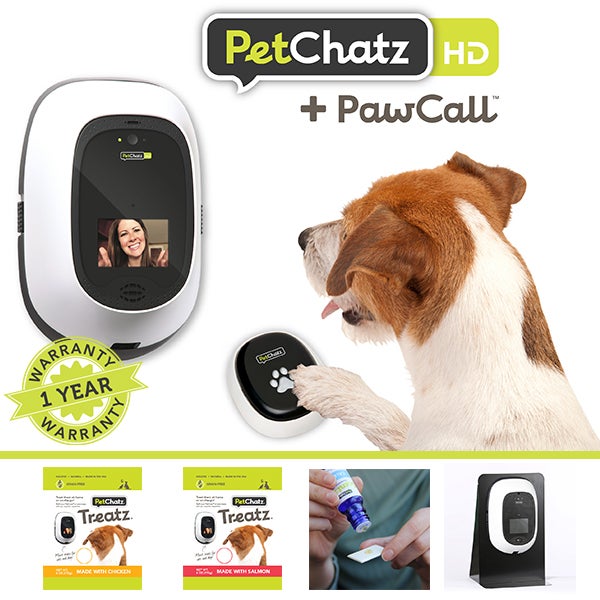 PetChatz—Your pet is just a Pawcall away with PetChatz, a best selling pet camera that lets you connect with your pet, no matter where you are in the world. Engage with your pet by letting them call you or playing a game with treats as a reward. No matter for what or where you are traveling to, you'll never be completely at peace until you know your pet is as well—check out PetChatz to make sure of it.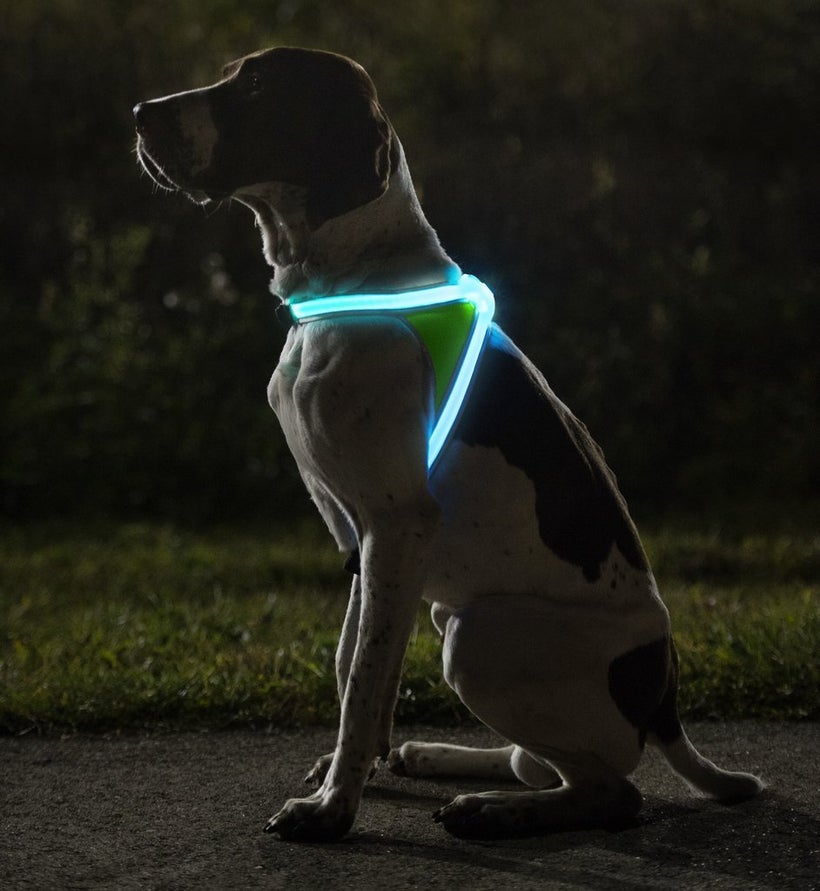 NoxGear Lighthound—This LED lighted vest is the sure-fire way to get all of the attention on your furry creature. With multiple modes of lighting in an easy-to-fit vest, dogs are able to stay safe and lighted during night walks or runs, all while bringing a smile to every person's face who sees your pups. Truly an amazing device that all dog-owners should have.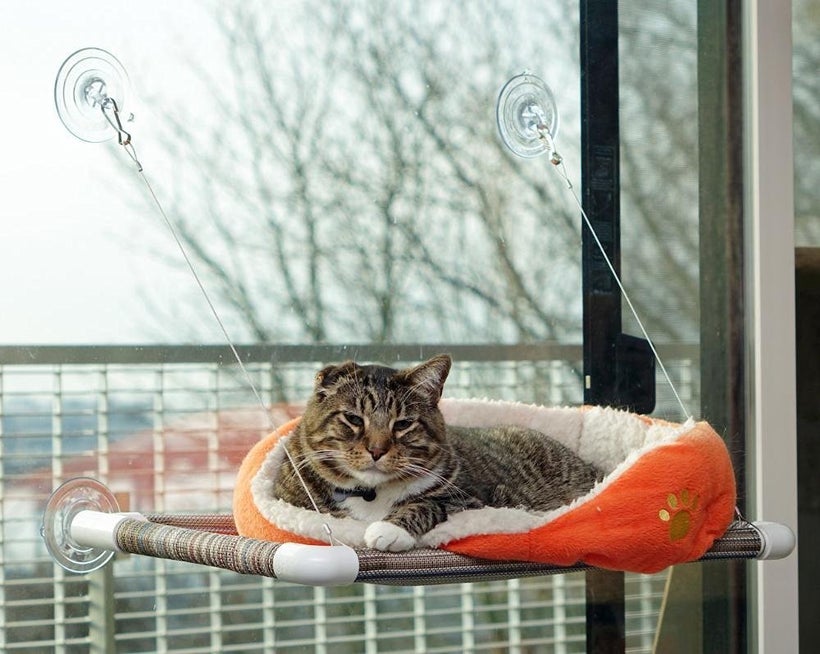 Kitty Cot—Give your feline friend the perfect bird's eye view out the window with the kitty cot, the world's strongest window cat perch. Able to sustain the weight of a cat up to 25lbs, the hammock is made of weather-resistant fabric that can last for years. Designed for the adventurist kitty who just a little too scaredy-cat to walk outside.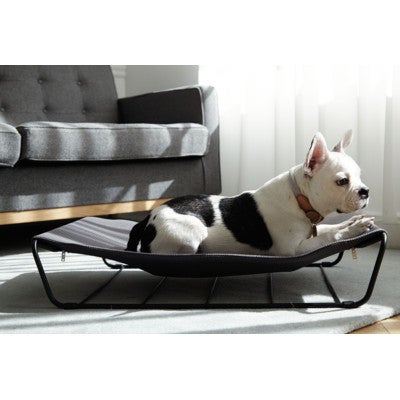 HOWLPOT. My Territory Hammock—While your cat is soaking up the rays, give your dog the hammock that it deserves. Watch your puppy lay in pure bliss with this amazing bed that will let your dog relax without too much worry. Designed after human furniture, Howlpot's hammock is sure to last with its chew proof technology and breathable material.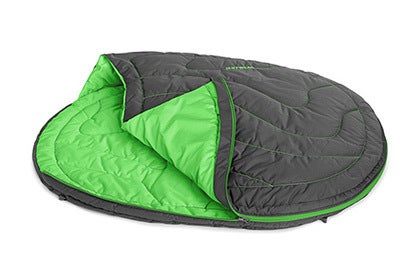 Ruffwear Sleeping Bag—The perfect pet accessory for any nature-loving owner. As cute as it is to snuggle with your dog in a sleeping bag, why not get the pupster his own? Perfect for instagrammable adventures and puppies who love to snuggle.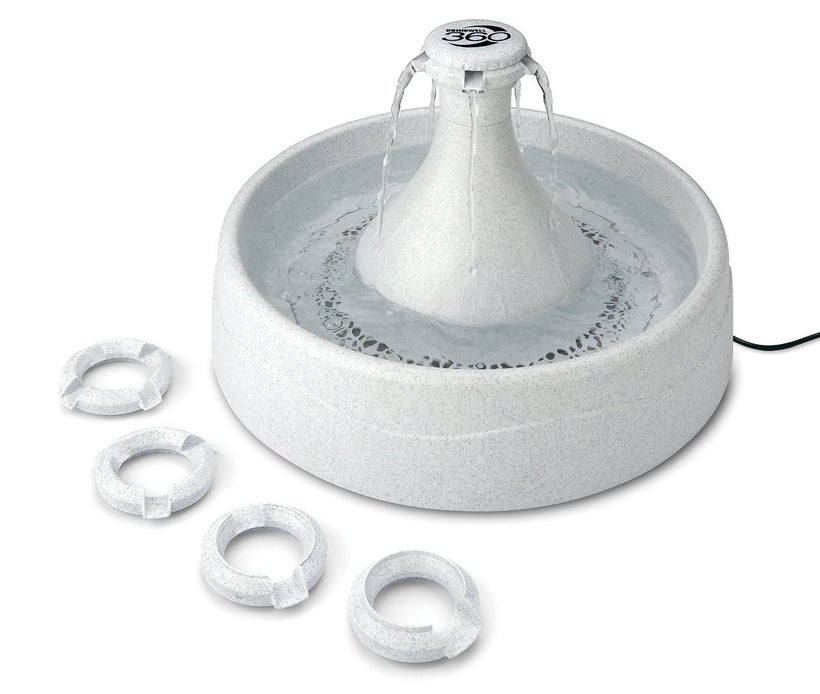 PetSafe Drinkwell 360 Pet Fountain—Encourage your pets to drink more with the 360 Fountain free-falling streams of carbon-purified water. Made of BPA-Free plastic, this device is dishwasher safe to ensure that your pets are getting the cleanest water out of the cleanest dish.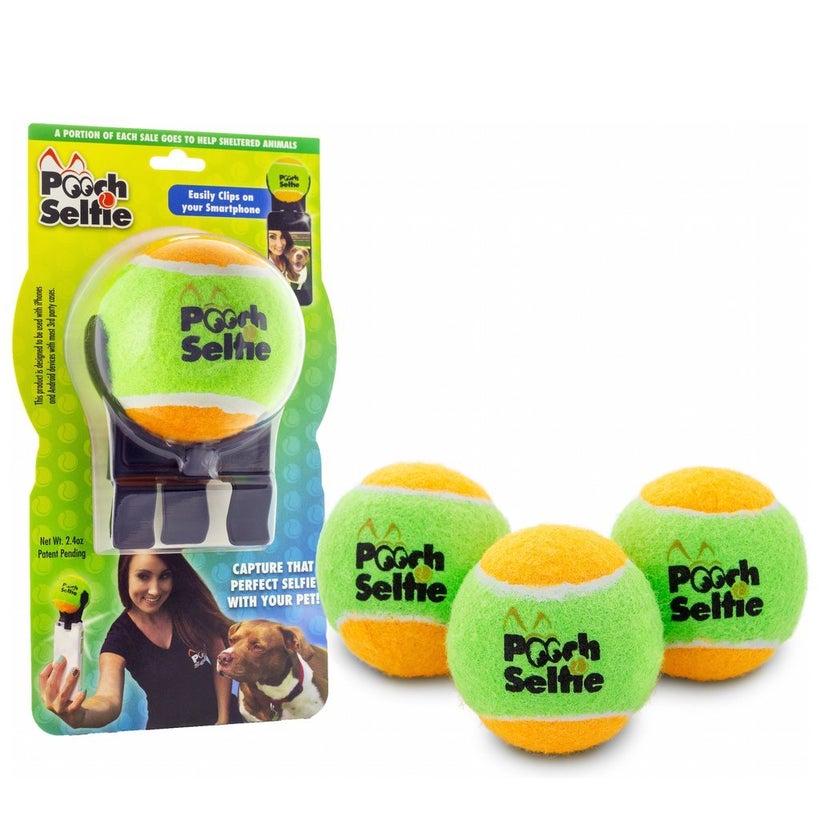 Pooch Selfie Dog Selfie Stick—A phone accessory with a squeaky tennis ball attached, this is definitely one of the most ingenious ways to get your dog to take a selfie with you. Train your dog to take award-winning, million-like Instagram photos with this selfie stick designed for dogs with amazing results.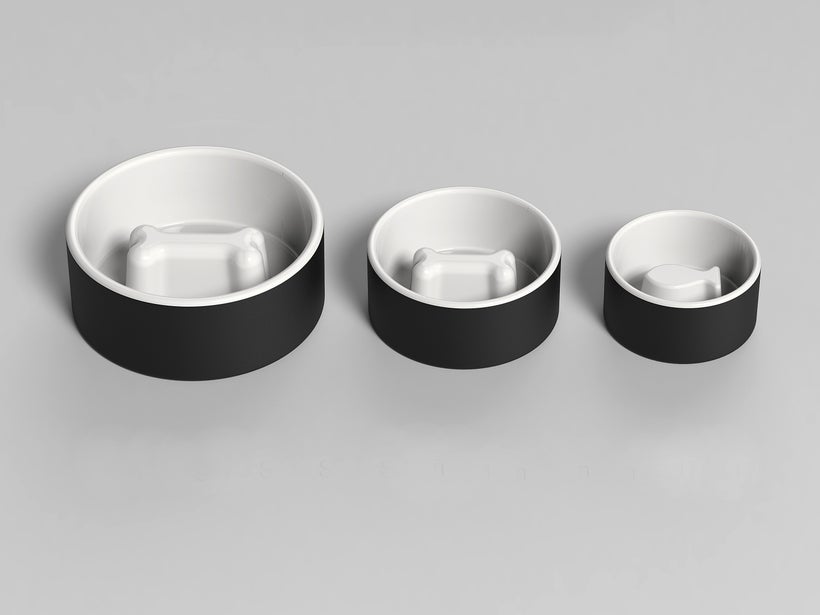 Magisso Cooling Pet Bowls—Magisso offers a line of pet bowls that are self-cooling to keep your pets meals cool and fresh. With built-in eating control functionality, you'll never have to worry about your pet over-eating again.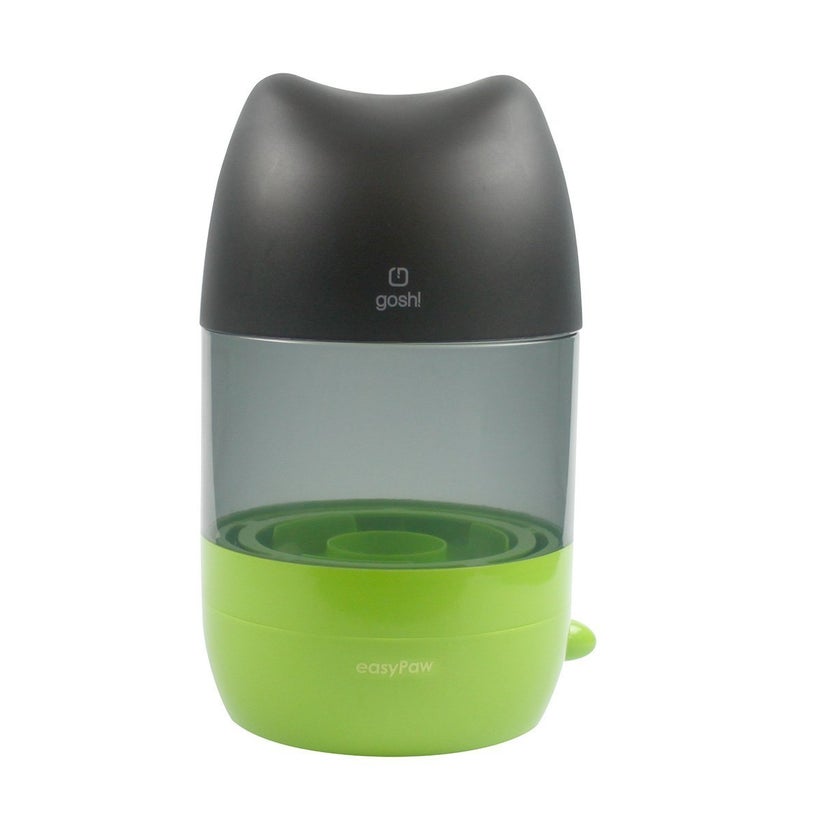 Paw Washer—For every dirt-loving, grass-pouncing animal, check out the Gosh! Paw Washer that will clean your pet's paws to end those adorable yet rampantly annoying paw prints all over the house. When looking for an easy solution for dirty paws, Paw Washer is the solution with an easy to use mechanism and a colorful exterior that will make any dog think its playtime.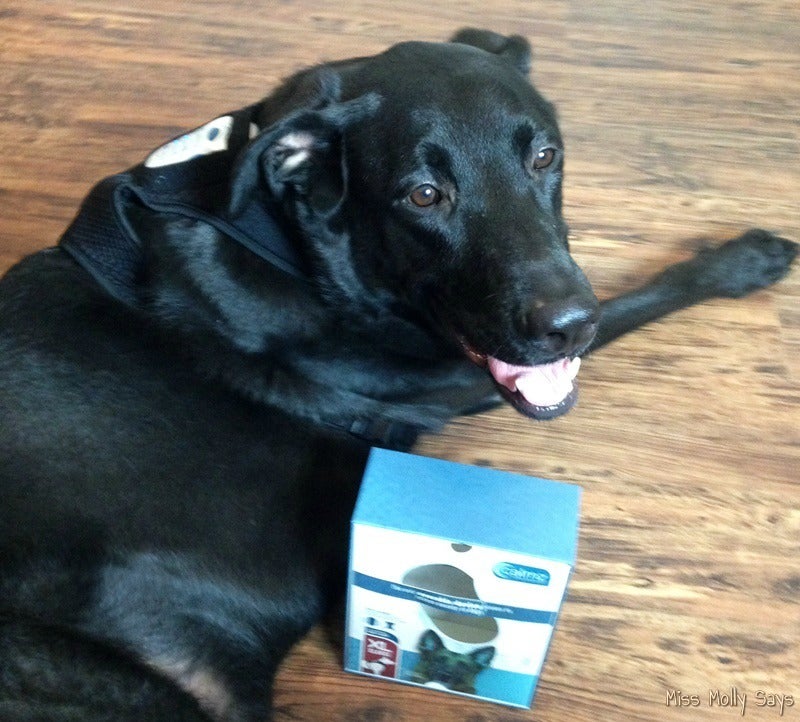 Calmz—A scientifically proven cure for anxious puppies, Calmz is a vibration and sound vest that will immediately calm your dog and relief him or her of anxiety. The clinically proven non-invasive NeuroSync system is the perfect medicine to calm your worrying dog.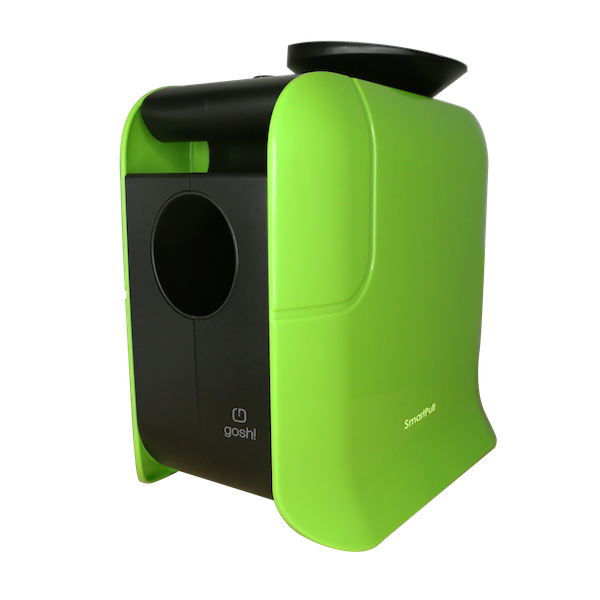 Smartpult—An app-enabled ball launcher lets you play with your puppy, even when you're not at home. This cool gizmo releases treats and can be used for both indoor and outdoor play, without ruining your yard or furniture. Watch your dog run and jump in excitement, for both the ball and the reward.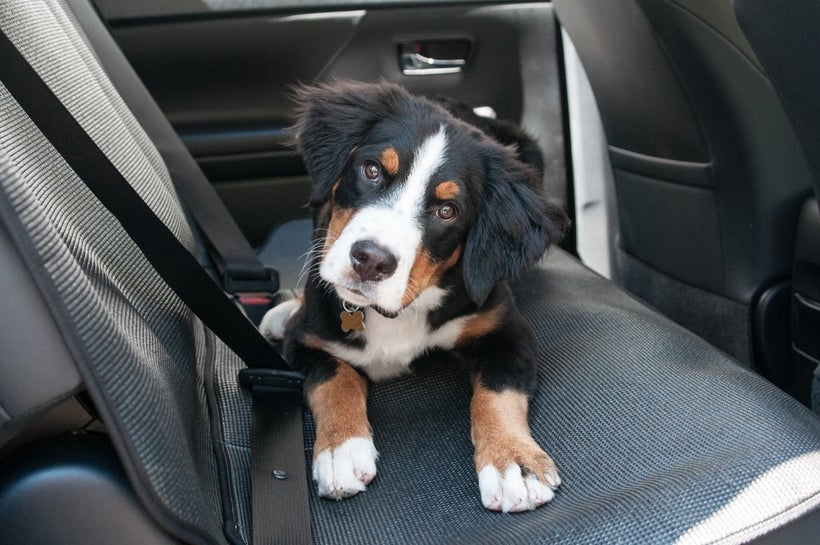 Stayjax Stealth Seat Mat for Your Dog—The perfect car mat to keep your puppy's paws off the leather and vinyl. With a mat and barrier system designed to keep puppies happy and your car clean in the process, Stayjax is the perfect solution for road trips, without you having to drag out and potentially ruin a bed sheet. Quick installation, and we mean less than 30 seconds, means it's never too difficult to take your dog out for a drive.
Calling all HuffPost superfans!
Sign up for membership to become a founding member and help shape HuffPost's next chapter
This post was published on the now-closed HuffPost Contributor platform. Contributors control their own work and posted freely to our site. If you need to flag this entry as abusive,
send us an email
.