Politics in Flint, Michigan, got a whole lot dirtier with the announcement that Giggles the pig has put her curly tail into the ring as candidate for mayor against two convicted felons, including one who served nearly 20 years for murder.
"If she wins, they'll have to build her a little fence outside city hall," Giggles' owner and campaign manager, Michael Ewing, told The Huffington Post. "She really enjoys grass and there's a lot of grass out there. I think she could get used to it."
Ewing, a trial attorney, said his candidate has an impressive resume for a 9-month-old and, unlike some of her opponents, has a clean criminal record.
Candidate Wantwaz Davis, who made headlines in 2013 when he was elected to city council, served 19 years in prison after he pleaded guilty to second-degree murder in 1991, according to The Flint Journal.
Eric Mays, also a city councilman running for mayor, reportedly pleaded guilty to felonious assault in 1987. In November 2013, Mays was charged with drunken driving, possession of marijuana, failure to report an accident, refusing to give fingerprints and no proof of insurance. During his 2014 trial, a jury found Mays guilty only of a single charge -- driving while impaired. Mays was sentenced to 72 days in jail and ordered to pay the city $10,800 in restitution.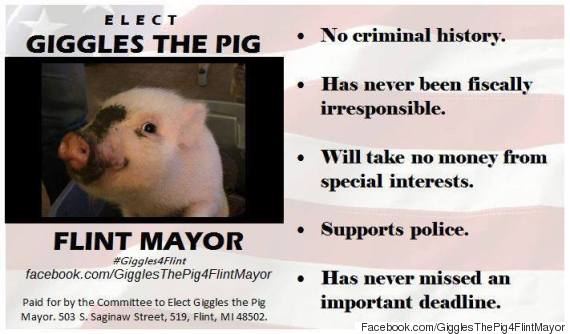 Ewing said the criminal backgrounds of Davis and Mays prompted him to start a mayoral campaign for his pet pig.
"Giggles was sitting next to me while I was reading reports about the candidates and I said to her, 'You would make a better candidate than these people,'" Ewing said. "So, I did what any normal rational person would do -- I ran her for mayor."
Ewing announced Giggles' campaign on May 4, after the city revealed the August mayoral primary would be write-in only because the city clerk had given candidates the wrong campaign filing date. Incumbent Mayor Dayne Walling and businesswoman Karen Williams Weaver also are in the race.
"Michigan law doesn't say a pig can't run for mayor," said Ewing, who insisted Giggles' propensity to play in the mud won't influence them to sling any of it during the campaign.
"I assume when the people were writing the law, they didn't contemplate the fact that some goofball would run a pig for mayor," Ewing continued. "But, I assume the law will soon change."
Mays told UPI he doesn't believe Giggles is qualified.
"Does the pig know about economic development?" Mays asked. "Does a pig know about quality water?"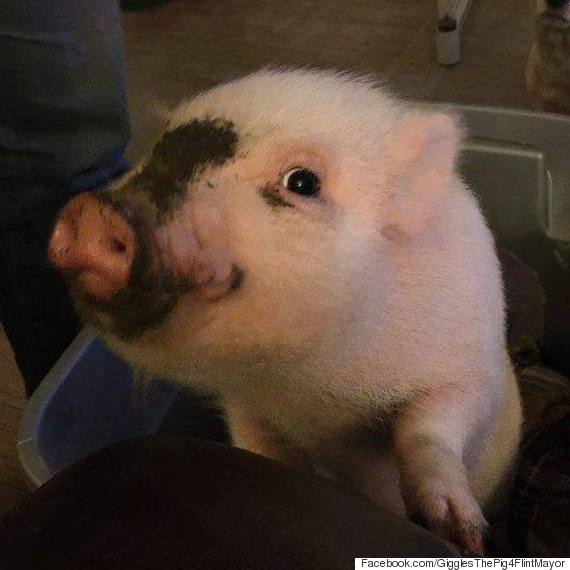 Ewing acknowledged Giggles is no Ein-swine when it comes to solving city problems. But he said she's no less vocal about it than the other candidates.
"She does not have a lot to say, which is true of most politicians," Ewing said.
"I will be the next mayor of Flint, Michigan and will feast off of your pig at my victory party," the post reads. "You can get in for free, VIP on me."
Giggles brushed off the remarks.
Jokes aside, Ewing said he and Giggles will continue to meet with constituents and will stay in the race "until she gets elected or another candidate steps up" that can outshine a pig.
"We're not trying to make the politics in Flint look bad," said Ewing. "The fact is, Flint won't look bad unless they elect these people."
The campaign manager added, "Besides, if you can't compete with a pig, that should show you people don't have confidence in you."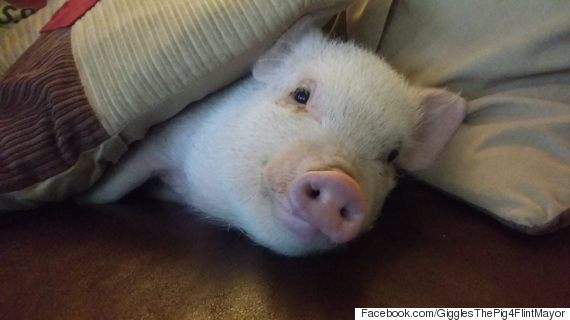 Before You Go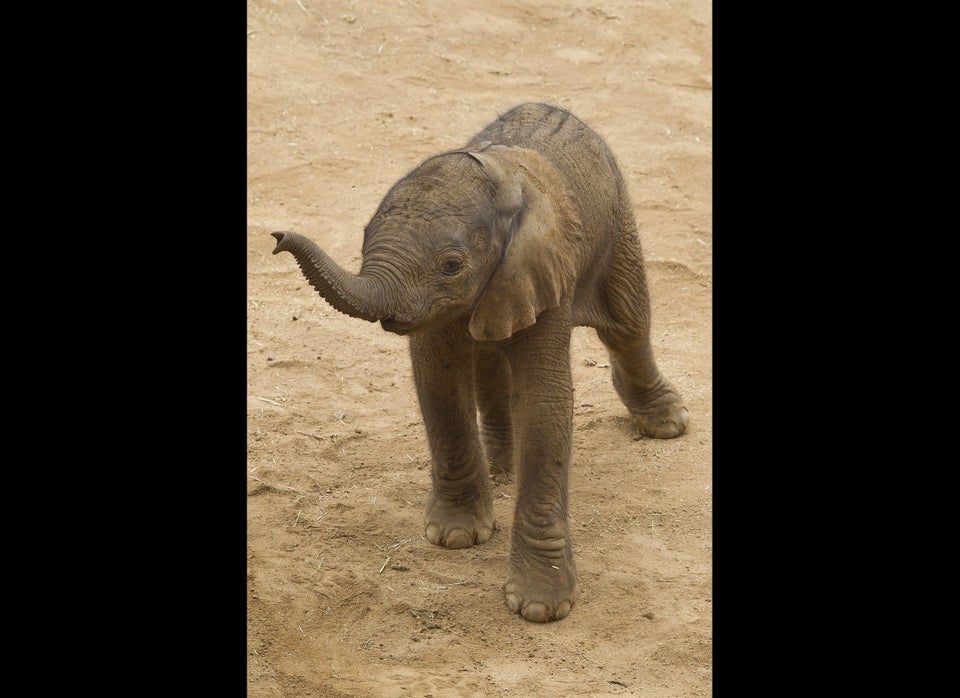 Baby Animals
Popular in the Community