Gigi Hadid was the latest victim of an attack by human trash fire Vitalii Sediuk after a fashion show during Milan Fashion Week on Wednesday.
In a video obtained by TMZ, Hadid and model sister Bella are seen exiting a building flanked by security, as the two pose for pictures with a mob of fans. Seduik can be seen hovering in the background wearing a wide-brimmed hat before seizing Gigi from behind and lifting her up into the air.
"Let go of me," Hadid screams as she elbows him in the face. "Who the f**k are you? You piece of s**t."
Bella also tries to wrestle her sister from Seduik's grasp, until Gigi scrambles away and he flees the scene.
An understandably upset Gigi then beelined to her vehicle before instructing her team to "find that guy."
Seduik, a former Ukranian TV journalist, has been terrorizing Hollywood for years, racking up a series of altercations with A-listers ranging from Madonna to Will Smith. He might describe himself as a serial prankster, but really he's just using that title to assault celebrities with minimal consequences.
Hadid expressed her frustration with how the incident was being reported in mainstream media later in the day, reacting to a headline that described Seduik as a "fan" and Hadid's response as "aggressive."
"I'm a HUMAN BEING and had EVERY RIGHT to defend myself," she wrote. "How dare that idiot thinks he has the right to man-handle a complete stranger. He ran quick tho ."
She should've hit him harder.
Before You Go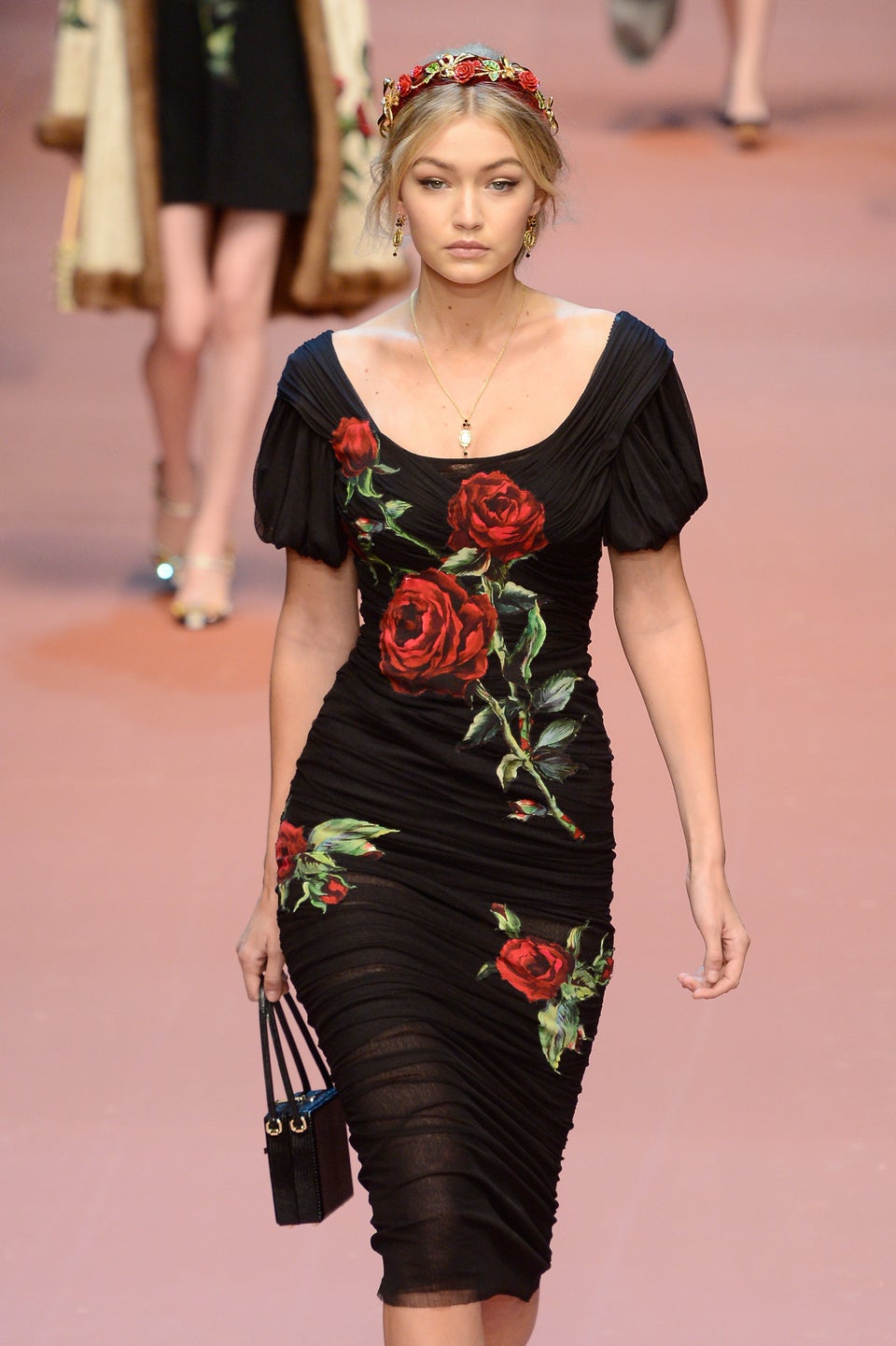 Gigi Hadid
Popular in the Community