Laura Loomer, whose bio describes her as an alt-right political activist and journalist who has previously worked for Canada's Rebel Media and undercover watchdog group Project Veritas, tweeted a photo of two women wearing hijabs on Manhattan's Greenwich Street, not far from the area where 29-year-old Sayfullo Habibullaevic Saipov drove a pick-up truck down a bike path Tuesday, killing at least eight people and injuring 12 others.
Hadid decided to call out Loomer's bigotry in response.
Hadid's father, Mohamed Hadid, and boyfriend, Zayn Malik, are Muslim, and the model has been public with her support for the Muslim community in the past.
Bella has previously discussed how she and her family are proud of their background and heritage, particularly because their Palestinian father immigrated to the U.S. after living in Israel and Syria.
"My dad was a refugee when he first came to America, so it's actually very close to home for my sister and brother and me," Bella told Teen Vogue when discussing the travel ban. "He was always religious, and he always prayed with us. I am proud to be a Muslim."
Muslim advocacy groups have spoken out since Tuesday's deadly attack, condemning Saipov's actions and offering condolences to victims' families.
The Muslim Public Affairs Council responded to the incident on Twitter, writing, "An attack on one of us is an attack on all of us, and we will never stand for violence against those who are innocent."
Before You Go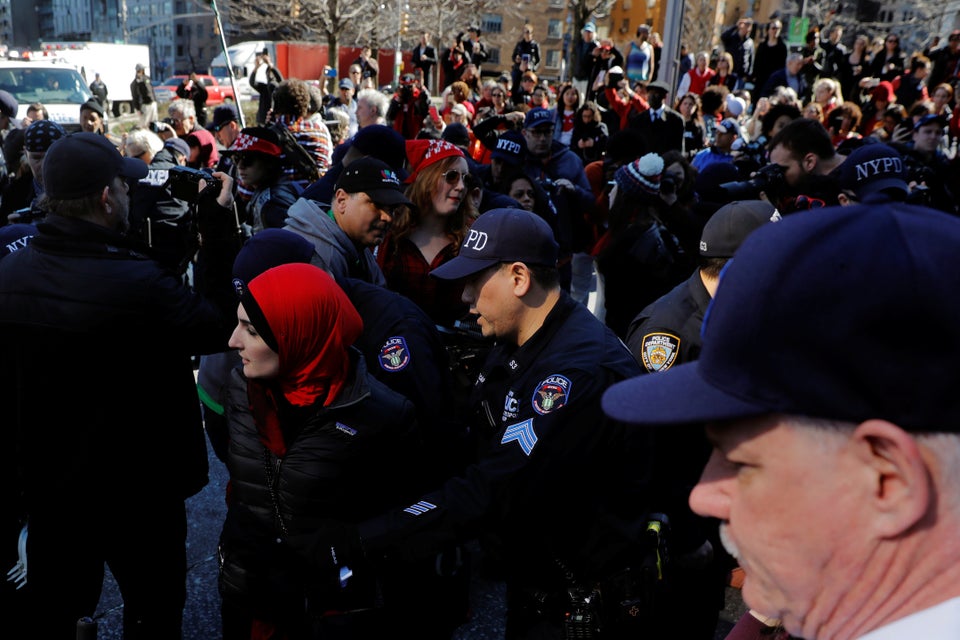 Muslim Women Protesting Around The World
Popular in the Community