At first glance, onlookers might not have even noticed the model was missing a platform heel when she stepped out in her second look in Anna Sui's show at New York Fashion Week on Monday.
But one foot was much less sparkly than the other, and Hadid compensated for the lack of a second shoe by walking on the toes of her right foot.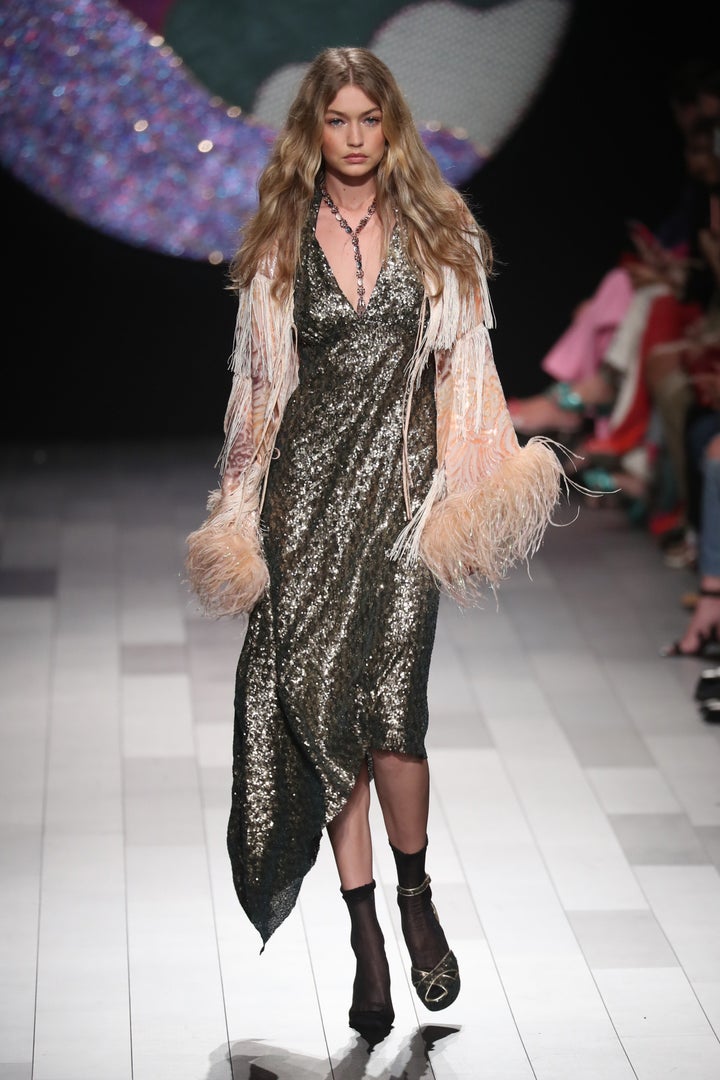 According to Glamour, the second shoe was not properly secured during the backstage outfit-change rush, prompting Hadid to go without. She handled the uneven ground like a fashion champ.
Sui's models walked the show finale to the tune of The Beatles' "Lucy in the Sky with Diamonds," but "With a Little Help From My Friends" might have been more appropriate. Hadid walked arm-in-arm with her sister Bella, who helped her and her single shoe finish the show.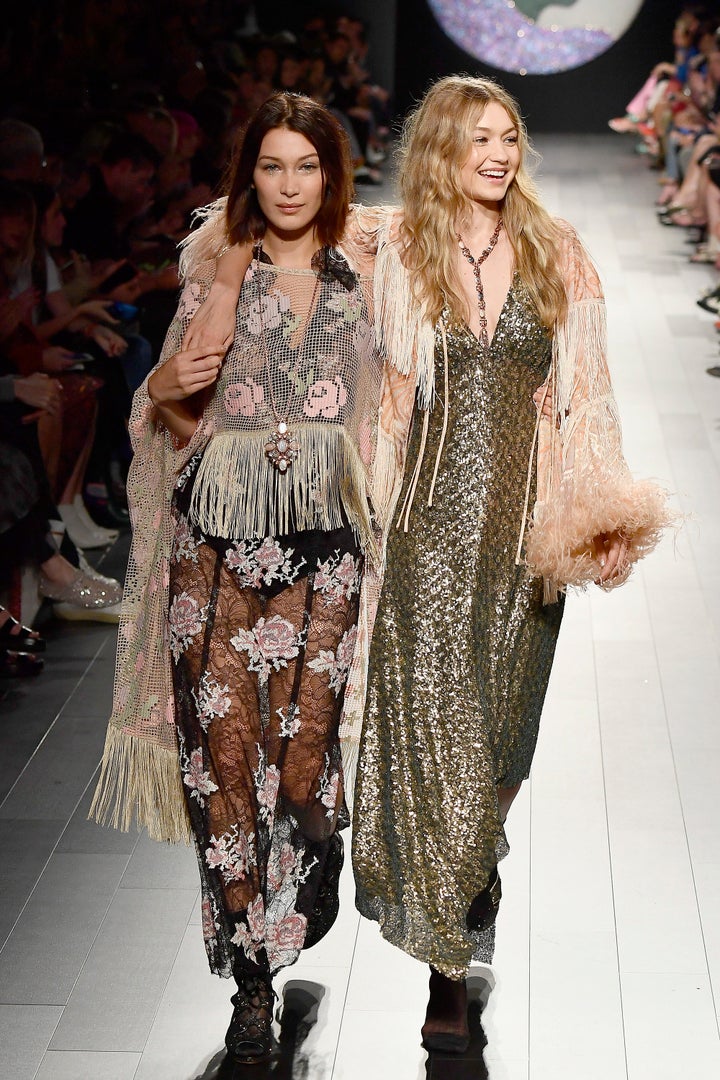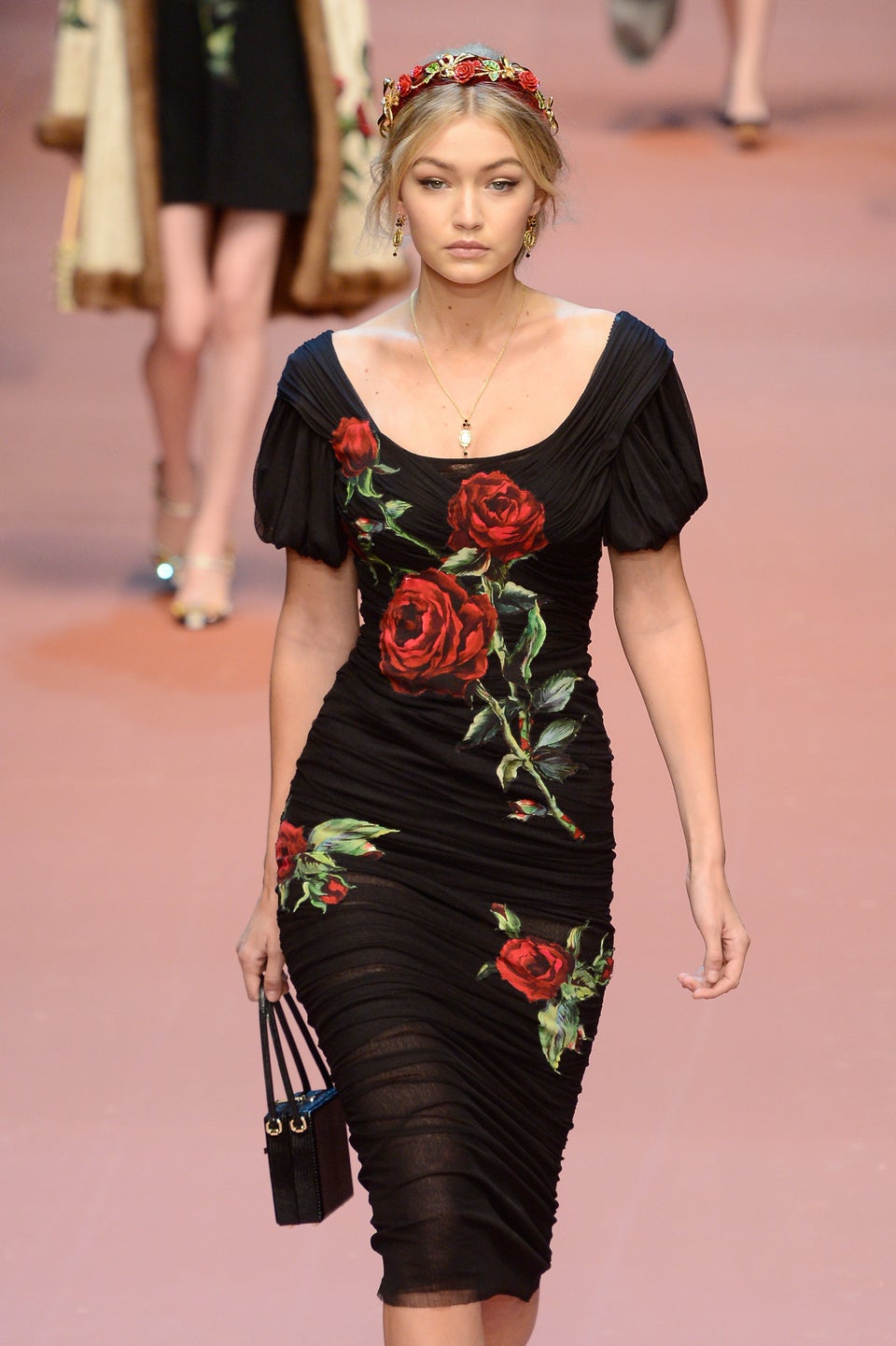 Gigi Hadid
Popular in the Community