Hadid is set to walk in the annual Victoria's Secret Fashion Show, which will take place in Shanghai for the first time. She made the announcement with a video post on Instagram Monday.
In a video uploaded in February by her sister, Bella, Hadid can be seen laughing and squinting her eyes at a table with friends while holding what appears to be a Buddha cookie up to her face. At the time the video surfaced, Hadid, who has Palestinian and Dutch ancestry, was featured on the cover of Vogue China.
Bella Hadid deleted the clip, but the internet grabbed it before it was gone forever. And the backlash ensued.
After Hadid announced that she will be heading to Shanghai, Instagram commenters started flooding her post with snake and chicken emojis, telling her "don't come," BuzzFeed first reported. Some commenters noted that Hadid never publicly apologized for her actions in the video.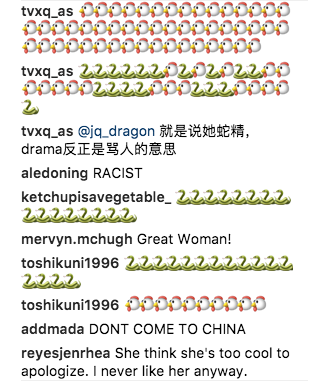 A rep for Hadid was not available for comment, but a screen grab of an apparent direct message from Hadid about the initial incident was shared on Twitter amid the renewed criticism.
Related