Forget wearing your heart on your sleeve, these days it's all about wearing your heart on your butt. Just ask Gigi Hadid.
Hadid was spotted Tuesday, just ahead of New York Fashion Week, in a tank top, fuzzy sweater, high ponytail and her boyfriend, Zayn Malik's name plastered across her left back Maje jean pocket.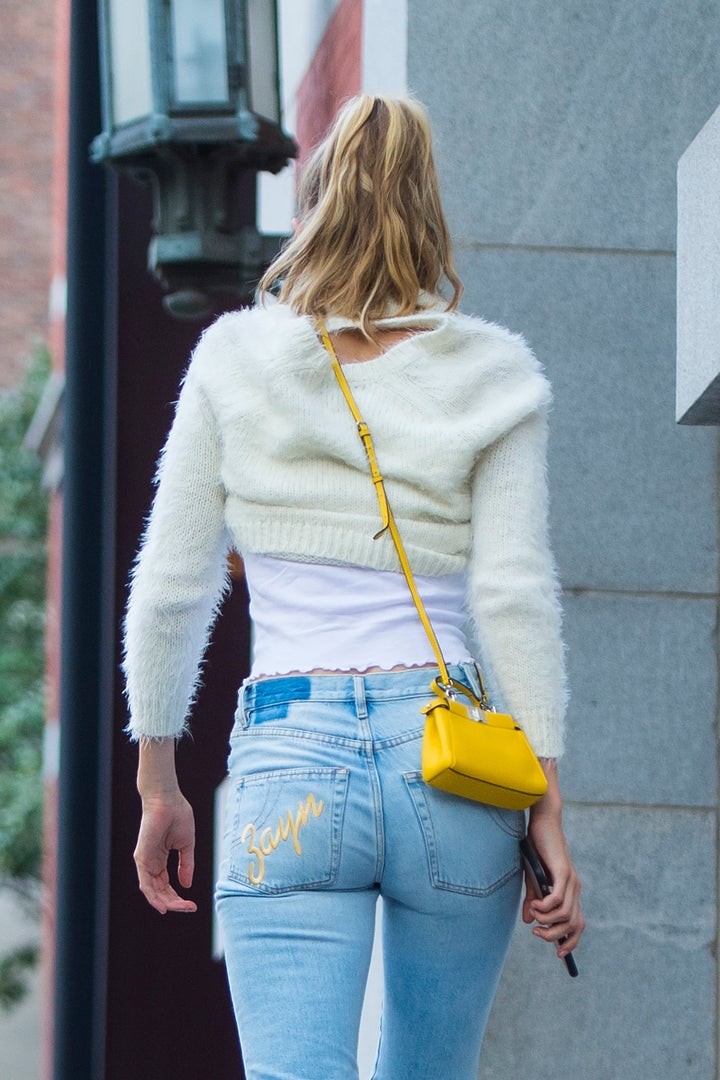 In an age equally obsessed with Instagram fodder and embroidery, this declaration of love isn't too surprising. And sure, it's less permanent than a tattoo. But what ever happened to good old name plate necklaces?
Sigh. Denim is forever, we suppose.