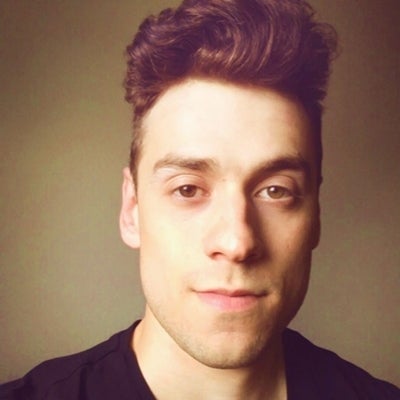 Marko Islamovich shares his thought-provoking story on how GigRove is helping people develop careers and his vision of the future.
One thing we all know about concept of GigRove is that it's very controversial. They have been often cited as a company that's aggressively attacking regulations and immigration laws of startup host countries since no work permit is needed to participate in those startup gigs around the world. Those gigs are hosted by "startup hosts" from 130 countries worldwide and people with different sorts of skills from different countries travel to work for them on short period in exchange for a stay and internship-like experience.
There is no word yet on withdrawing from any countries. GigRove is arguing that no work permit should be needed or to create an alternative to current visa system: a new global visa system that can help facilitate those collaborations.
In our talk, Marko Islamovich often controversially outlined future of sharing economy, talent industry, sparking much of the conversation. Throughout his answers, he argued that sharing economy will end talent industry as we know it because millions of the people are connected to the internet and because work is becoming more project-based than hourly based. The world where projects and skills matter.
"People are looking for alternatives to university education and current ways of developing their careers. They want fun, they want something they are interested in working on. They want to move, learn and explore."
"Current methods of developing careers are mostly time wasting, with many restrictions on an individual. We want to win that battle by enabling radically different experiences to happen. Through maker's hospitality, we are connecting people to collaborate together in the real world and build beautiful experiences and things. " - he said.
Islamovich went so far to point out how he has a vision of attacking huge unemployment in EU since GigRove's gigs are creating "micro-entrepreneurs" and enabling people to advance their careers through internships in startups.
"Looking for a job is painful. You need to meet certain requirements that are mostly related to work experience but you are out of college, skilled and have zero experience. What can people do? There are almost no options. Understanding that human capital among startups is a big problem, we are facilitating talents to put their skills to use: exactly at the same startups, and gain valuable experience which can help them get a job."
We scratched visa process and how immigration laws are often limiting flow of talents. Immigration is one of the biggest factors influencing the outcomes of elections in the US and UK.
"Immigration laws in most of the countries are very discouraging and outdated. We need a new system of universal visas - visas that are issued by companies, not governments. We have been talking with few regulators and trying to convince them of starting this project, and offered our services for free, but as you know, everything with bureaucracy is going super slow. We will see how that will make a progress."
Do you feel responsible toward people from domestic countries who don't have a job but somebody from different country finds a "gig" in a startup through GigRove?
"No. Not at all. I don't think that people own those jobs. Those jobs are not their property - it's completely up to a company to decide who they are going to employ. At the end, companies - small, medium, big ones are making welfare possible. Not government. They should have absolute freedom in that decision. However, we don't think that anybody is losing. We are creating win-win collaborations."
What's GigRove's take in it? Are you making any profits?
"We take a small fee from Premium memberships which enable users to have more features. GigRove is and will be free."
Calling all HuffPost superfans!
Sign up for membership to become a founding member and help shape HuffPost's next chapter
This post was published on the now-closed HuffPost Contributor platform. Contributors control their own work and posted freely to our site. If you need to flag this entry as abusive,
send us an email
.