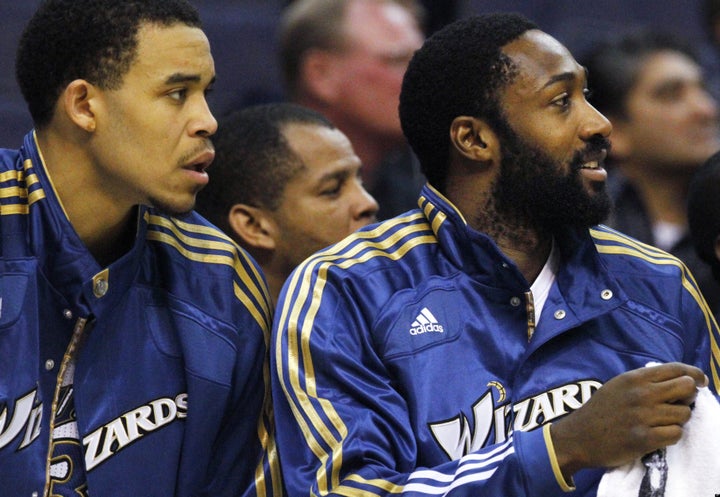 Washington Wizards guard Gilbert Arenas said Tuesday night that he faked the knee injury that kept him out of the team's preseason home opener.
Before Tuesday's game against the Atlanta Hawks, Wizards coach Flip Saunders reportedly said Arenas' knee was bothering him and "it looks like he's going to sit this one out."
But after Washington's 107-92 victory, Arenas told reporters that the injury was a scheme to to get Nick Young more playing time.
"I told [Young] I'd sacrifice playing tonight so he can get some time in because I know he's kind of frustrated he's not getting a chance to crack the [small forward] position, especially since we're going three guards," said Arenas. "So I told him I'll go and fake an injury or say something's wrong with me so you can start."
UPDATE: The Washington Wizards fined Arenas for an undisclosed amount for faking an injury.
Related
Popular in the Community