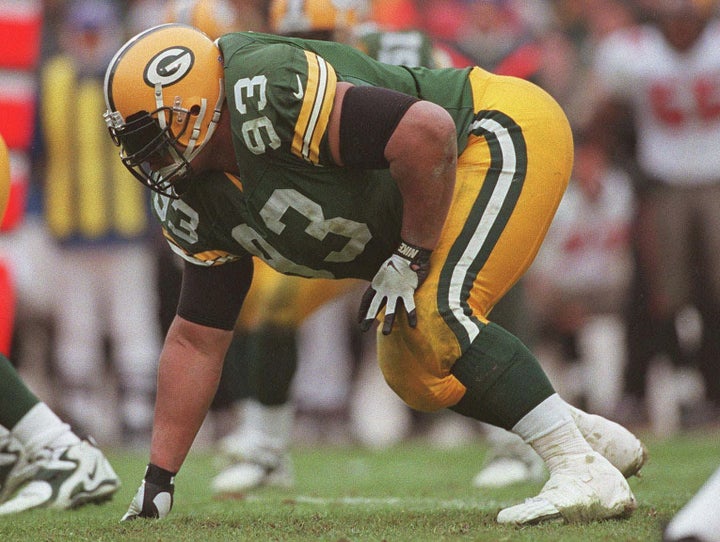 WASHINGTON -- As Wisconsin voters head to the polls Tuesday for the first of two critical recall election days, the labor backed coalition We Are Wisconsin is pulling out the big guns.
The group released a robocall campaign on Tuesday featuring mammoth former Green Bay Packers defensive lineman Gilbert Brown. The call urges voters to replace six Republican state Senators who supported Governor Scott Walker's controversial budget bill.
"Hello, this is Gilbert Brown, defensive lineman for the '97 Super Bowl champion Green Bay Packers, calling on behalf of We Are Wisconsin. I have a message for you about Tuesday's election, I know a little bit about playing defense and right now it is time to defend Wisconsin. We are holding the line, putting our children's education before big corporate tax giveaways. It is up to voters like you to make the difference. Please gather your friends and neighbors and go to the polls on Tuesday from 7 a.m. to 8 p.m. and support Nancy Nusbaum for Senate."
Famous for his girth -- he weighed in, by conservative estimates, at 340 pounds during his playing days -- Brown anchored a Green Bay defensive line that led the Packers to two Super Bowls, one of which they won. Nicknamed the Gravedigger, Brown wasn't exactly known for getting involved in progressive political causes. But perhaps his time as a member of the National Football League Players Association compelled him to help push back against a Walker budget that stripped collective bargaining rights from public sector unions.
Tuesday is a big day for union forces on the ground in Wisconsin. Picking up three seats would give Democrats control of the state Senate. More broadly, losses by multiple sitting Republicans would send a message to other state legislatures that there are consequences for pushing harsh anti-union measures.
With those stakes, there are few spokesmen in the state more revered than beloved former Packers. Current Packer cornerback Charles Woodson spoke out forcefully against the Walker budget when it was being debated in February.

Popular in the Community