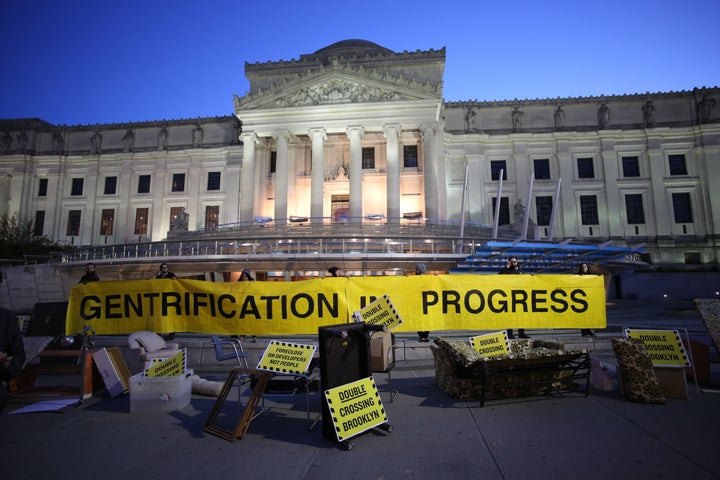 New York City street artist Ann Lewis and other activists protested gentrification and rising rents last week, as the Brooklyn Museum hosted a real estate summit for developers and investors. The next day, those issues got personal for Lewis when tenants in her building received eviction notices.
The timing was coincidental but resonant for Lewis, who goes by gilf! in her work and often addresses gentrification. For an ongoing project, she identifies buildings where small businesses and arts institutions have been pushed out by developers and large companies. She wraps them in custom-made yellow caution tape that reads, "gentrification in progress."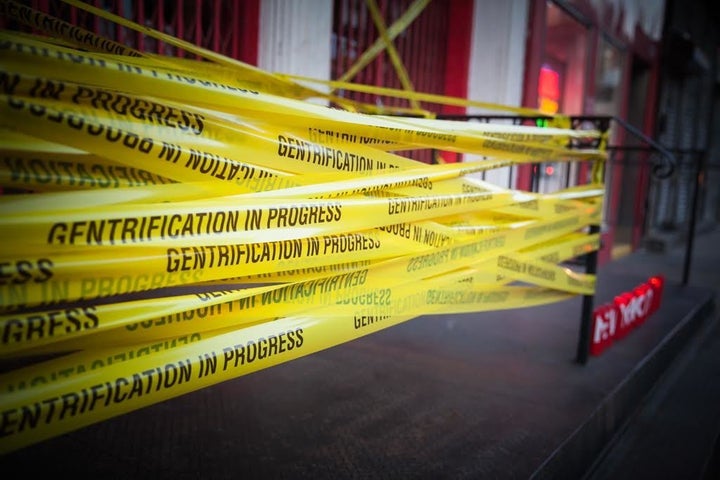 Realizing what the tape says can be surprising and entertaining for someone who expects to see official police tape, Lewis said.
"The lightness of it lends itself to this discussion," she said. "You're not damaging anyone's building, it's not like you're tagging 'gentrification' on people's buildings, but what I think is interesting about this tape is it actually barricades people from interacting with certain spaces, which is exactly what gentrification does."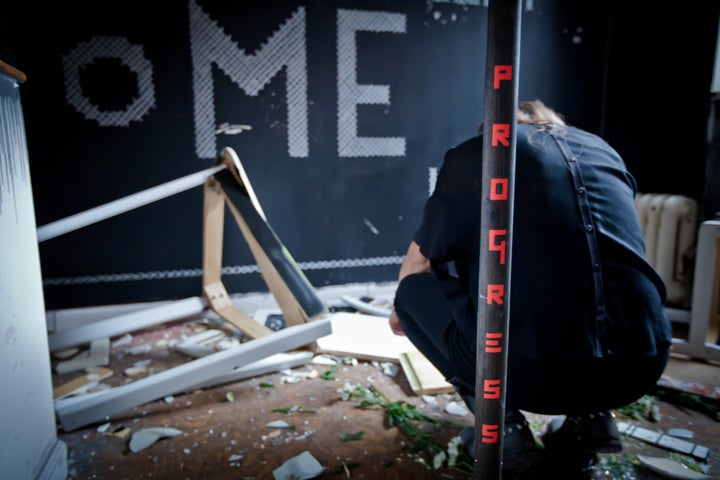 Lewis lives in Bushwick, an increasingly popular neighborhood where the median rent went up 23 percent between 2005 and 2013, according to New York University's Furman Center. Fair housing advocates say the increase, which has occurred in neighborhoods throughout Brooklyn, is displacing low-income and long-time residents.
"There needs to be a way to develop communities in a manner that is beneficial to the people who exist there, and it's not happening," Lewis said. "I think it's too late for New York. All of my friends are scattering in the wind."
She is aware that an influx of artists is part of what makes neighborhoods attractive to developers. Artists who are displaced have a responsibility to recognize and combat the forces of gentrification in their new communities, Lewis said.
"It's important for us to recognize these guys are on our coattails. What are we going to do to make sure that this doesn't happen again?"
Kate Abbey-Lambertz covers sustainable cities, as well as land use, housing and inequality. Tips? Email: kate.abbey-lambertz@huffingtonpost.com.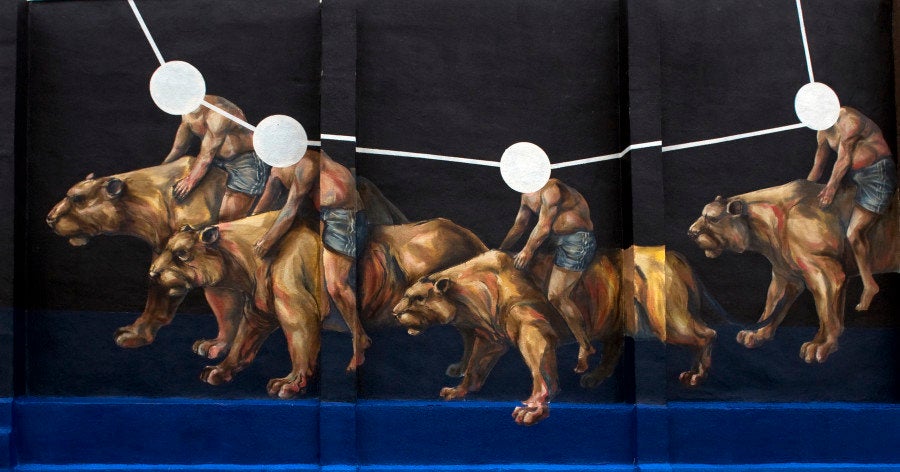 25 Street Artists' Works From Around The World
Related
Popular in the Community