Warning: This article contains serious nudity and may not be appropriate for work environments.
Photographer Gili Levinson isn't afraid of channeling the taboo. Her work explores a unique but all too familiar perspective that considers the connection between childhood and adulthood. Sexual in nature (some images may be NSFW), dauntless in visuals and deep-rooted in significance, Levinson's new photographic series, "Fully Grown Children" is a personal expedition with universal tendencies.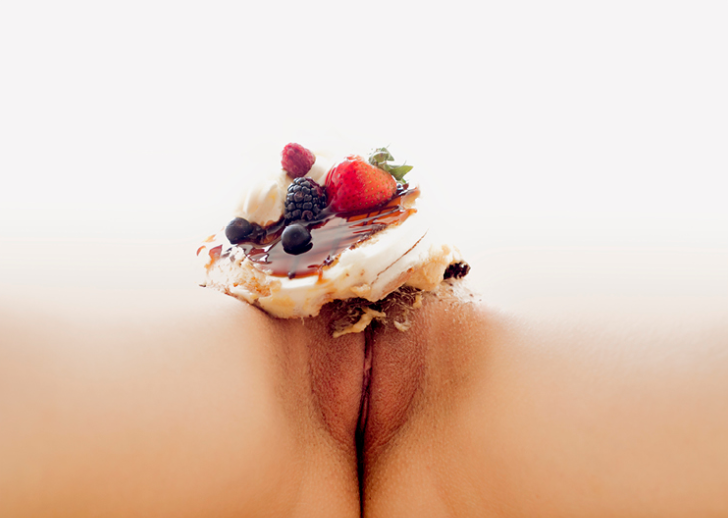 The Tel Aviv-born Brooklyn-dwelling artist photographs diversity and curiosities, capturing the essence of personality in her portraiture and gender-fluidity in her previous series titled "Queer Yourself." Her open-mind and appreciation for personal freedom shines throughout her photography, always encouraging that being one's natural self is the only way to be.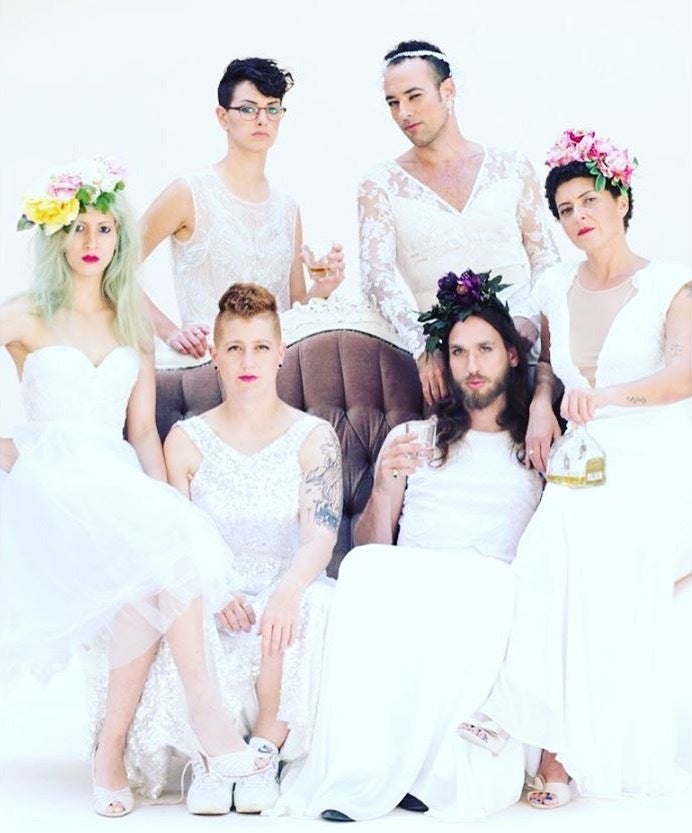 "In Tel Aviv, I grew up in a society that was very open minded. These values are embedded within me. In New York, I felt compelled to create this series. When you move to an unknown place, a new part of you opens up, so I came to New York," Levinson comments.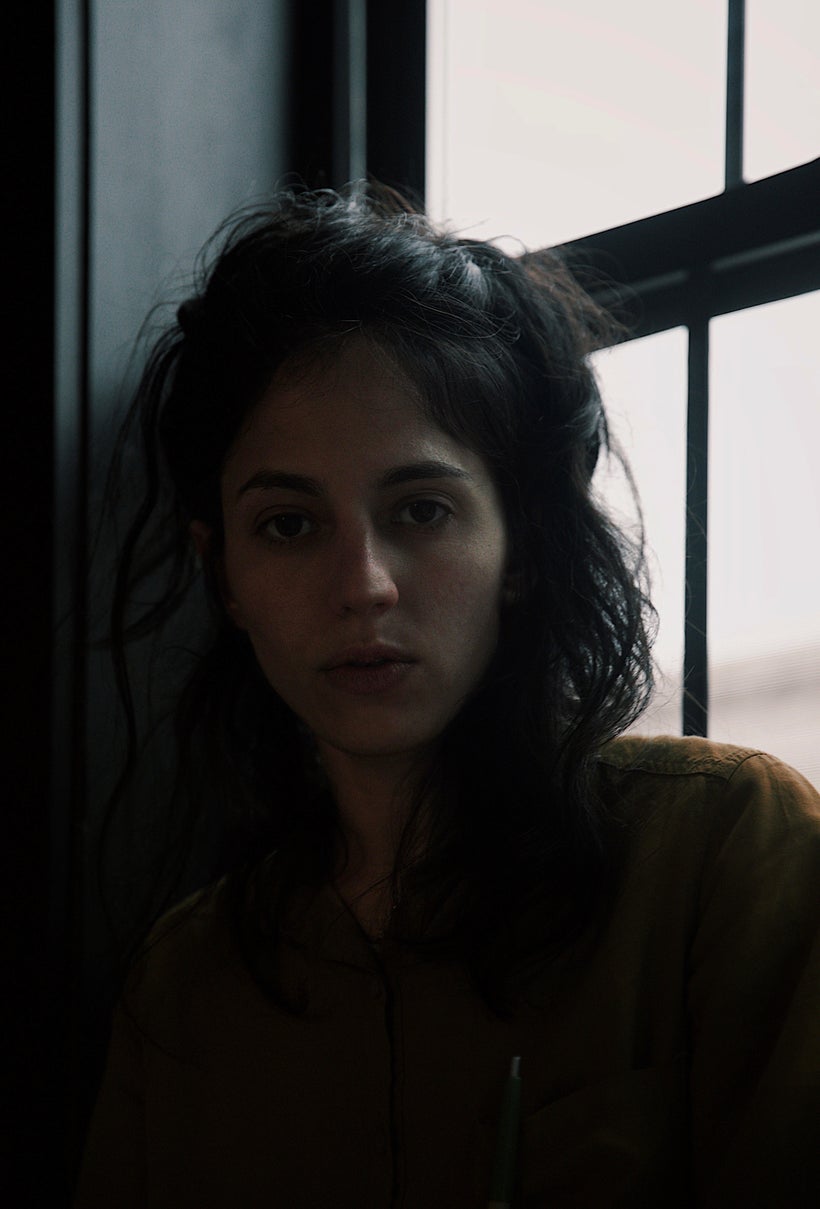 Fully Grown Children, is a collection of photographic works exploring the concept of sexuality imprinted in our minds during childhood. The viewer's responses to her works are almost as important as what the artist has to say about them herself. And responses are sure to be had. One can expect photographs of both female and male genitalia adorned with cartoon images, small toys and glitter (for instance).
"I'm a photographer, for me, I can shoot anything and everything and learn something new. I love shooting portraits of all kinds. For my new series, I chose the progress of sexuality as the portrait. When I was developing this concept, I thought about myself and how even as a fully grown adult, I always know I have my dynamic childhood self in me.When I realized what I wanted to do with the series, it all felt connected. I felt connected to everything. We are always inherently children, even as adults. This expedition began with a special kind of energy, and it's still got it."
With 15 or so models- those who truly believe in the work she is creating- Levinson curated her series to depict her own connection to sexuality, as well as portray a universality that for many, may be difficult to recognize in themselves. Using a projector for a few pieces, images of classic Disney films are veiled over body parts. The connection between childhood and eroticism in the visuals is clear, while the power of interpretation will vary from viewer to viewer. Levinson's photos are bright. They pop with color. And she cites this choice to the colorful nature of being a child. The toys and accessories add to Levinson's rooted connection with these photos.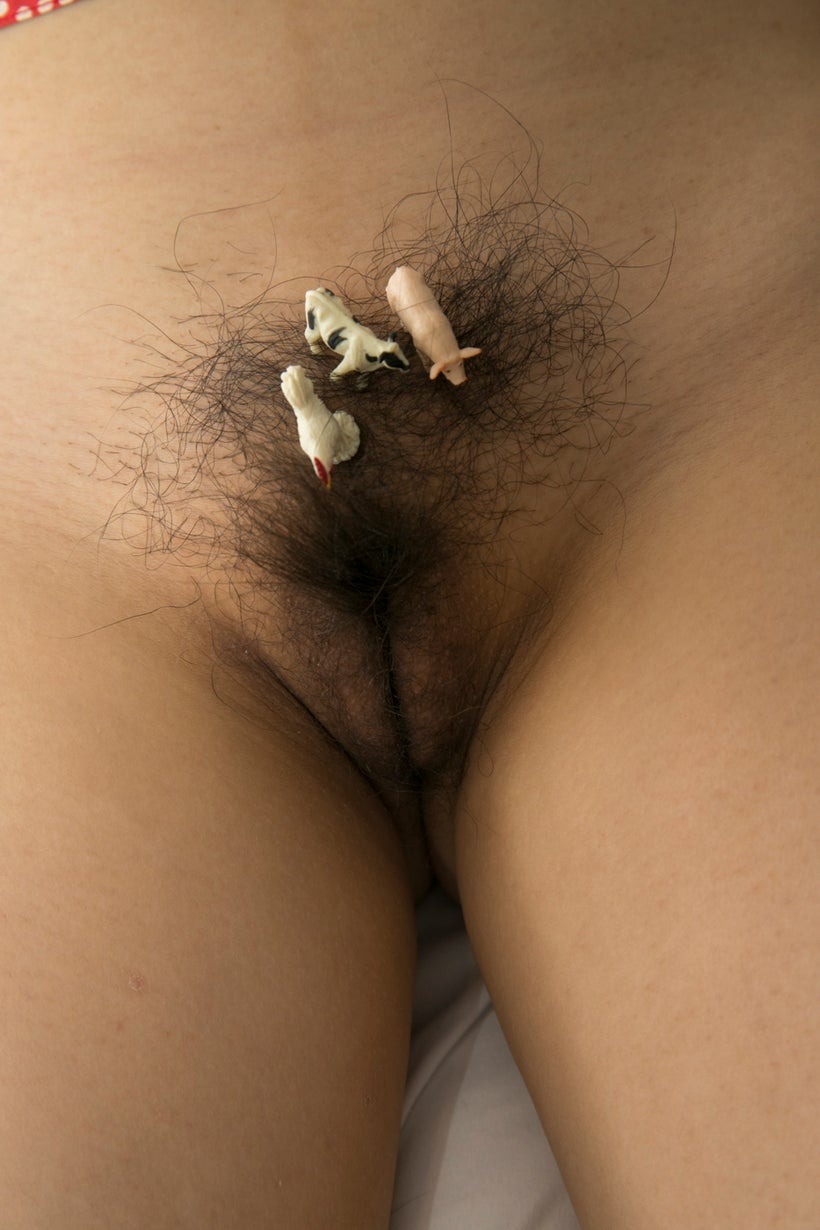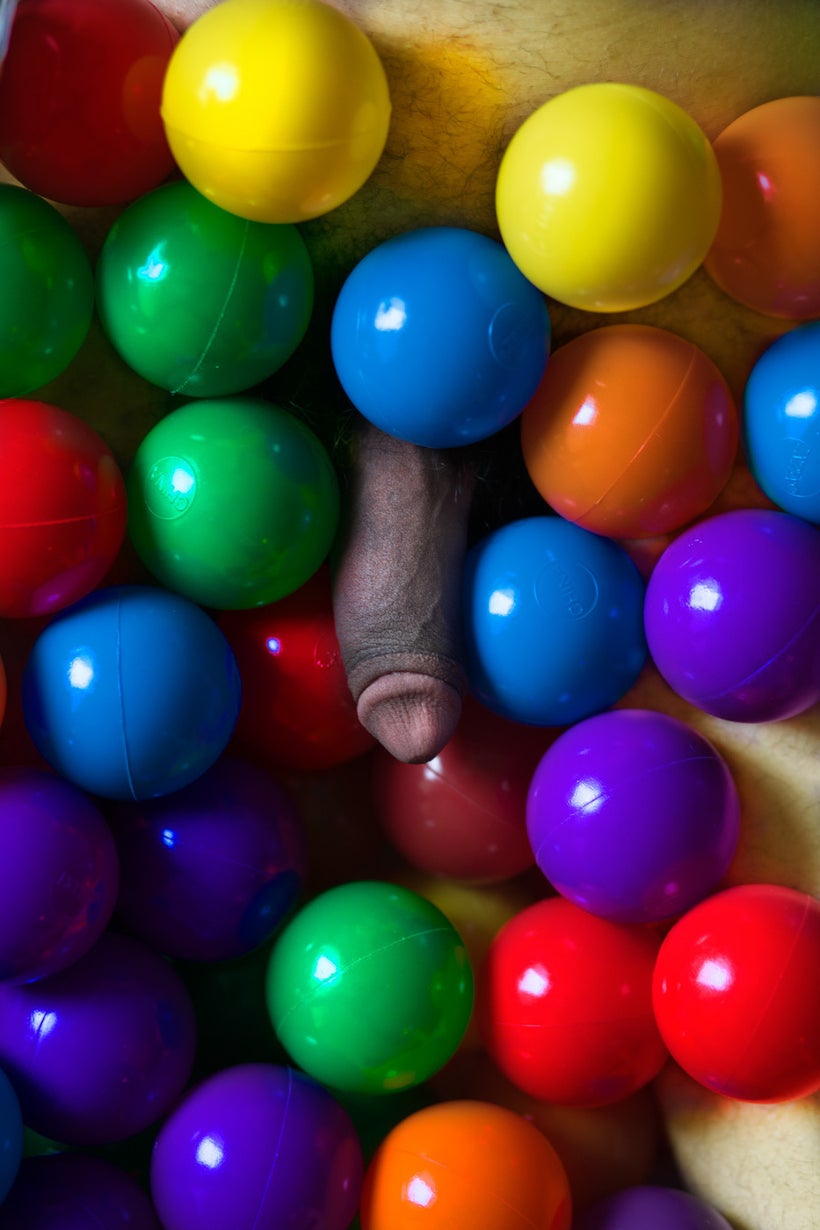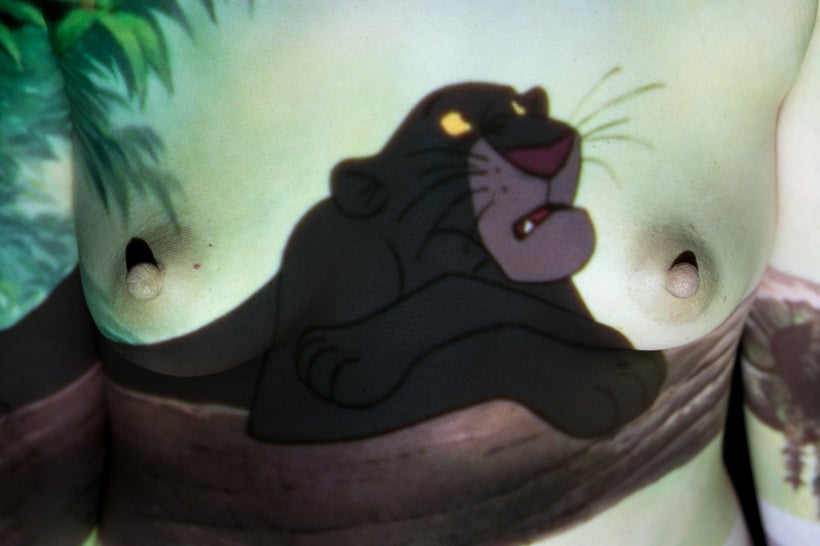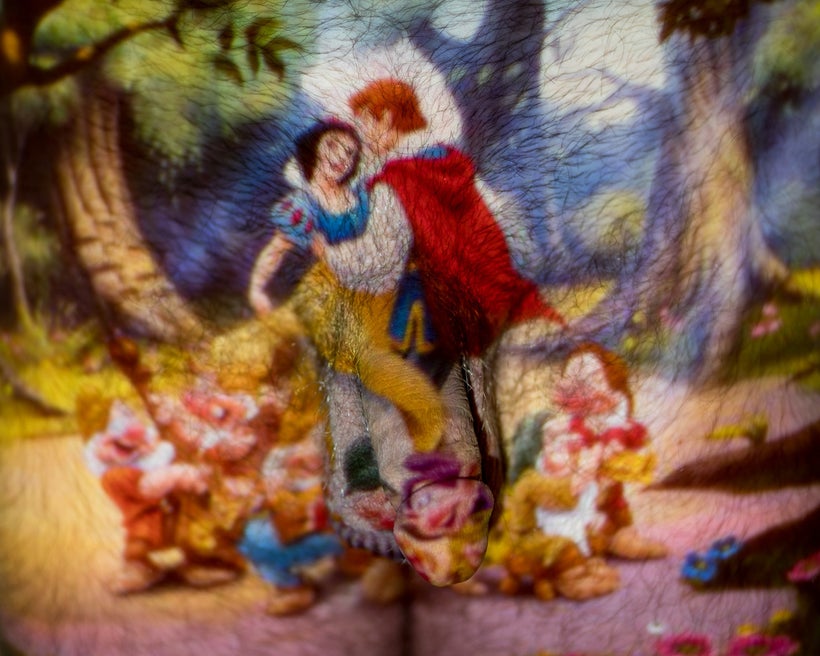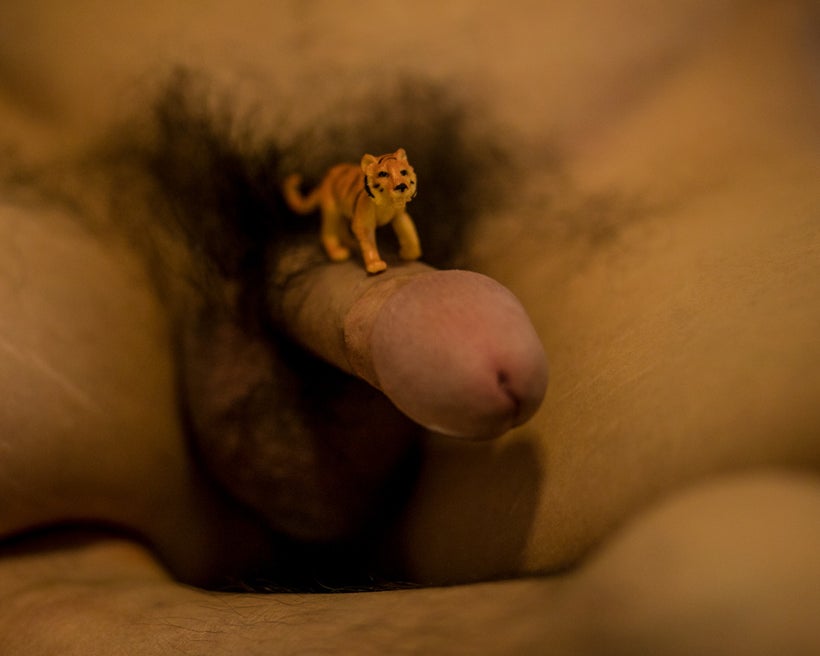 From Levinson's artist statement: The choice of uniform, close-up compositions for each picture in this series is so that we might literally examine this subject without interference. This body of work emphasis appreciation for our world of diverse, equal, and beautiful humans and lingering respect for our bodies, our temples.
"This is about everyone. It is about the world, about art, about sexuality. But everyone can take it to a new direction, make it mean something completely different. I'm sharing this world with everyone."
From August 9th to August 20th, 2017, at the StoreFront Project in New York City, Levinson will be exhibiting her new series. On the 9th, there will be a reception from 6-9pm. You can learn more about Gili Levinson by visiting her website: https://www.gililevinsonarts.com/.
All photos courtesy of Gili Levinson.
This post was published on the now-closed HuffPost Contributor platform. Contributors control their own work and posted freely to our site. If you need to flag this entry as abusive,
send us an email
.