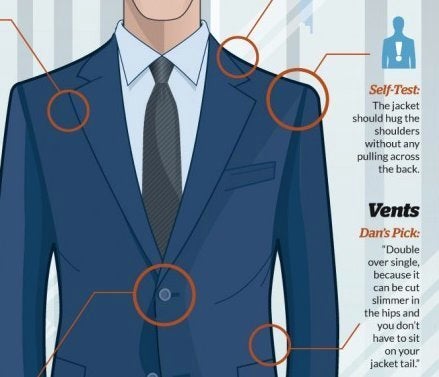 So, you've got a job interview.
Armed with your resume, talking points, and confidence, you know this economy has no mercy for the unprepared.
But if clothes help make the man, what does that make you?
Picking out one's first suit is a rite of passage and we're here to help. With so much out there, we turned to our resident sartorial savant, Dan Trepanier of TSBmen.com, for some color (and style) commentary.
Because, as you'll find, only the sharpest survive.
(Although being smart helps, too.)