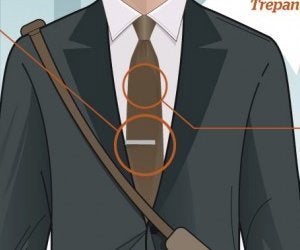 For every type of tie comes a ton of ways to tie it.
Unless, of course, you're still relying on cheesy clip-ons or amateur YouTube tutorials to scrape by without the proper knot knowledge.
Fear not, loose-collared gents: For those not-in-the-know, we've got you covered with every knot you'll ever need to know, and then some, with the help of The Style Blogger's Dan Trepanier.
Related